Britain's Prince Philip — who announced Thursday that he is retiring from royal duties later this year — is renowned for his sometimes-offensive quips and putdowns.
Here are some of the most famous (and infamous) comments attributed to the consort, who has been married to Queen Elizabeth II for 70 years:
"And what exotic part of the world do you come from?" the Duke of Edinburgh asked British politician John Taylor in 1999. Taylor, whose parents were from Jamaica, replied he was from Birmingham, one of England's biggest cities.
"If you stay here much longer, you'll go home with slitty eyes," he told a British student in China in 1986.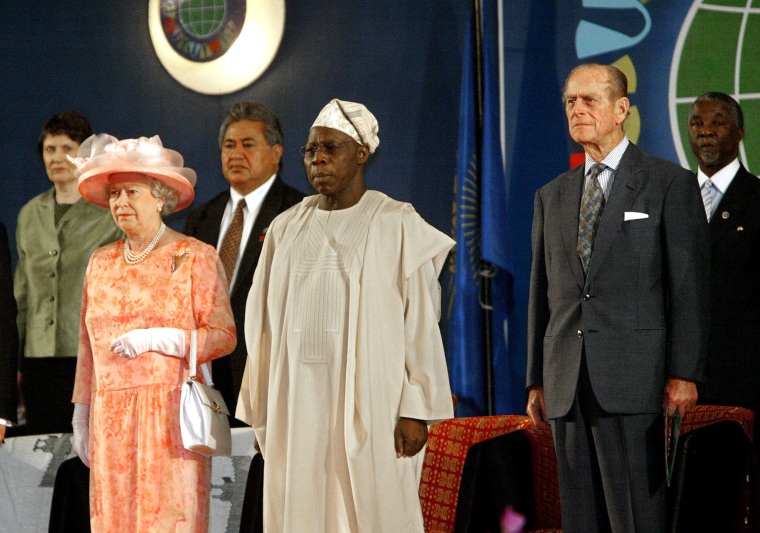 "You look like you're ready for bed," he told Nigerian President Olusegun Obasanjo, who was wearing national dress, in 2003.
"So who's on drugs here?... He looks as if he's on drugs," Philip said during a visit to a youth club in 2002.
"The problem with London is the tourists. They cause the congestion. If we could just stop the tourism, we could stop the congestion," he said in 2002.
"It was part of the fortunes of war. We didn't have counselors rushing around every time somebody let off a gun ... You just got on with it," he said in 1995 on the subject of stress counseling for servicemen.
"We don't come here for our health — we can think of other ways of enjoying ourselves," he said during a trip to Canada in 1976.
"I would like to go to Russia very much — although the bastards murdered half my family," he said in 1967 after being asked if he would like to visit the Soviet Union. Many European royals — including Philip — are related to the Romanovs, who ruled Russia until Nicholas II and his family were executed by the Bolsheviks in 1918 during the Russian Revolution.
"It's a pleasure to be in a country that isn't ruled by its people," he said to Paraguayan dictator Alfredo Stroessner in 1963.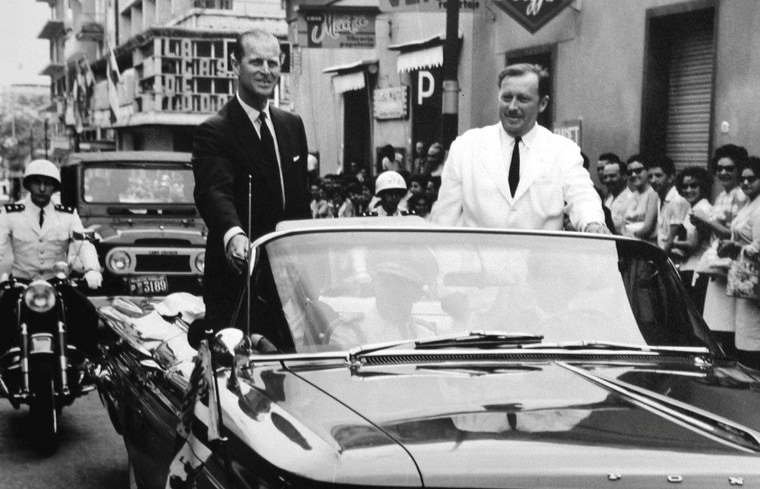 "You bloody silly fool," he exclaimed at an older park attendant who did not recognize the prince in 1997.
"People think there's a rigid class system here, but dukes have even been known to marry chorus girls. Some have even married Americans," he said in 2000. Philip's father-in-law George VI unexpectedly became king in 1936 after his brother Edward VIII abdicated to marry U.S. divorcee Wallis Simpson.
"If you travel as much as we do you appreciate the improvements in aircraft design of less noise and more comfort — provided you don't travel in something called economy class, which sounds ghastly," he told the Aircraft Research Association in 2002.
"Do you still throw spears at each other?" he asked Australian aboriginal leader William Brin in 2002.