With his fair hair and cheeky smile, Britain's Prince Louis looks like he's ready for some royal rough and tumble in new pictures released to mark his second birthday by his parents Prince William and Kate, the Duchess of Cambridge.
The toddler will turn two on on Thursday, two days after his great-grandmother Queen Elizabeth II celebrated her 94th birthday.
"The photographs were taken earlier this month by the Duchess," Kensington Palace said in a statement accompanying the pictures.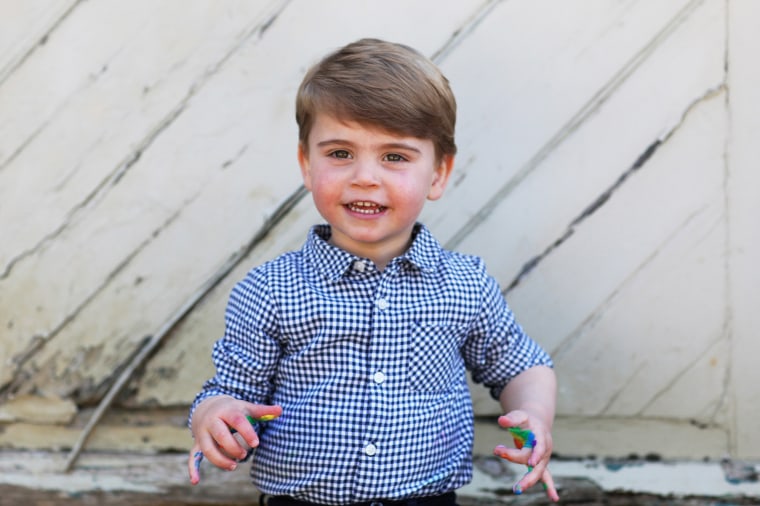 Like his siblings, Prince George, six, and Princess Charlotte, four, Prince Louis Arthur Charles of Cambridge was born in the Lindo Wing at St. Mary's Hospital, in Paddington, London.
He is currently fifth in line to the throne, behind his brother and sister, father and grandfather Prince Charles.
Prince Louis was last seen clapping for the U.K. healthcare workers alongside his siblings outside Anmer Hall, in Norfolk, a county around 100 miles to the northeast of London. The family have been staying there since the U.K.'s coronavirus lockdown was imposed last month.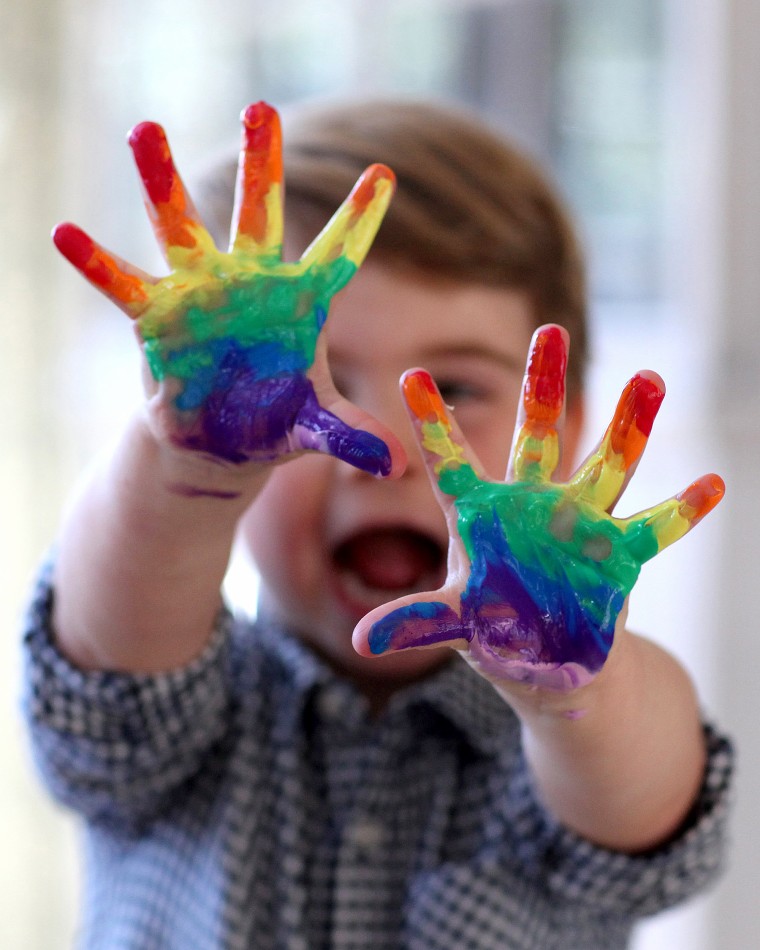 William revealed in an interview with the BBC on Friday that his second son had been interrupting their videocalls. "For some reason he sees the red button and he always wants to press the red button," he said.
Kate added that their families had "really loved keeping in touch with the children because it's really hard, particularly over family times like Easter and things like that, and not seeing each other. So we have been making sure we share in on birthday calls and things like that just to make sure we keep in touch with each other."
The royal couple have spoken out on a number of issues while the U.K. remains under lockdown. Kate expressed sympathy with parents attempting to homeschool their children and couple also voiced an advert highlighting where people can find mental health support during the coronavirus crisis.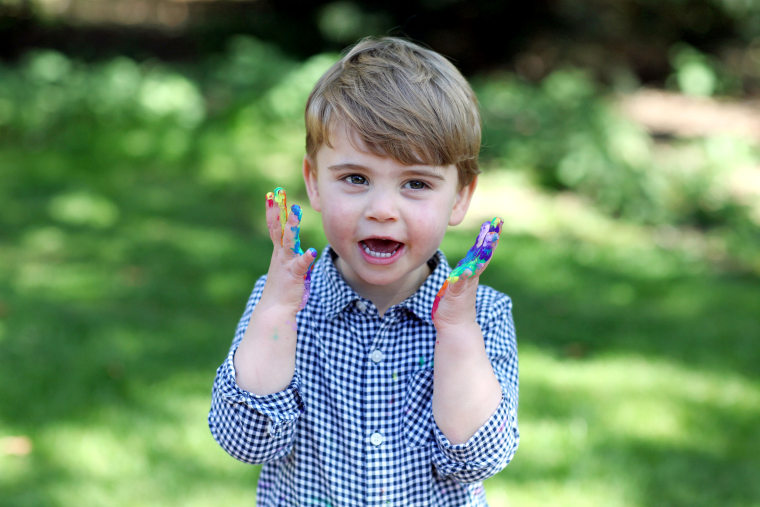 "They're the ones who have to absorb that and then take it home to their families," Prince William said. "I've spoken about the attrition and the daily attrition rate happening to somebody is not normal, and we're not superhuman - any of us - so to be able to manage those emotions and that feeling is going to take some time."
Kate said the crisis has undoubtedly made the country appreciate even more the sacrifices made by medical staff every day.