LONDON — Prince William and Lady Gaga may seem like an unlikely pair to share a cup of tea, but the two have joined forces to encourage young people to talk about mental health issues.
As part of a campaign to combat the stigma surrounding mental health problems, the Royal Family's Facebook page posted a video Tuesday of the royal sharing a FaceTime chat with the pop star. From their respective homes in London and Los Angeles, the pair discussed the importance of speaking publicly about emotional issues so that people don't feel they have to suffer in silence.
The video release comes on the heels of Prince Harry opening up Monday about his own emotional struggles after his mother's death about 20 years ago.
The appearances were all part of the young royals' campaign to promote Heads Together — a charity set up by William, Harry and the Duchess of Cambridge, more commonly known as Kate. The umbrella group of eight leading mental health groups is the official charity of the London Marathon that will happen this Sunday, April 23.
Lady Gaga, 31, has been very open about her battle with post-traumatic stress disorder and has her own non-profit organization, the Born This Way Foundation, which promotes empowering youth and combats bullying.
During their FaceTime chat, Lady Gaga said she felt people facing mental health challenges were "not hiding anymore."
"There is a lot of shame attached to mental illness, you feel like something is wrong with you," Lady Gaga told William, describing her own battles with depression and anxiety. But she said she came to conquer those feelings by "saying, this is a part of me, and that's OK."
William, the 34-year-old second in line to the throne, added that it is time "to feel normal about mental health — it's the same as physical health" and that good conversations can "really make such a difference."
As part of the campaign, William has also encouraged Brits to move on from the "stiff upper lip" they have been long been famous for.
"There may be a time and a place for the 'stiff upper lip,' but not at the expense of your health," William said during an interview with CALMzine, which is published by one of Heads Together's partners, The Campaign Against Living Miserably (CALM). The charity is dedicated to preventing male suicides — the single biggest killer of men under the age of 45 in the U.K.
William also said that he and his wife are hoping to encourage his children, Prince George and Princess Charlotte, to grow up feeling comfortable talking openly about their feelings.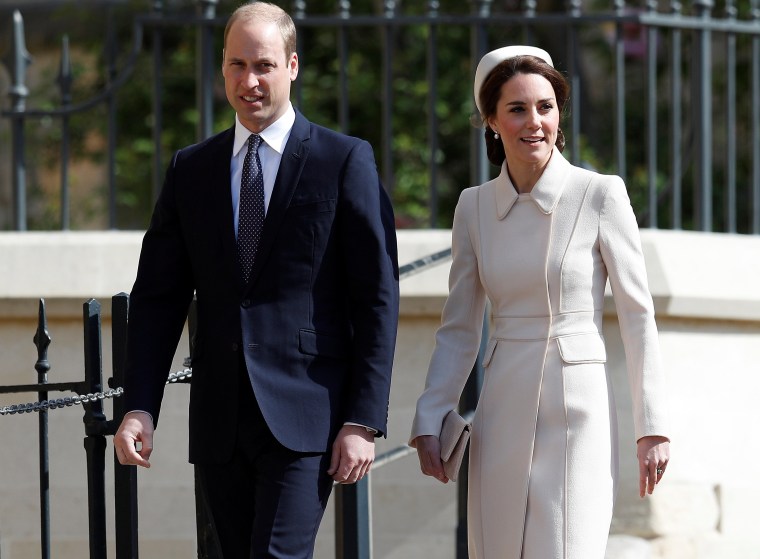 "Catherine and I are clear that we want both George and Charlotte to grow up feeling able to talk about their emotions and feelings," William told CALMzine.
He added: "Over the past year we have visited a number of schools together where we have been amazed listening to children talk about some quite difficult subjects in a really clear and emotionally articulate way— something most adults would struggle with. Seeing this has really given me hope that things are changing and that there is a generation coming up who find it normal to talk openly about their emotions."