BOLLANTE, Italy — Usually prison slop is no fine cuisine. But in the first restaurant run inside an Italian jail opened to the public, inmates have become such good cooks and waiters that tables are now booked up two months in advance.
InGalera — Italian for "In Prison" — opened its doors in October inside the medium-security prison of Bollate on the outskirts of Milan.
Built in a block formerly used as dormitory for prison guards, it was initially meant to teach some of the 1,200 suitable inmates catering skills that would boost their chances of finding a job at the end of their sentences.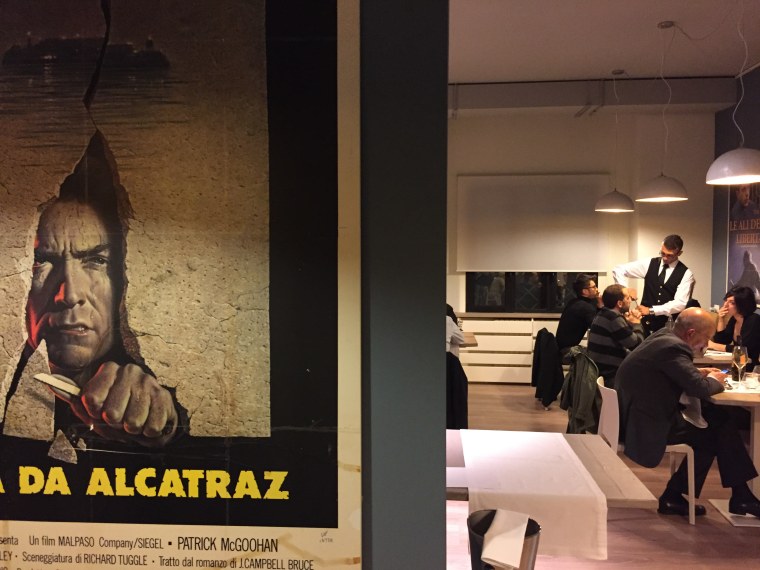 But the restaurant has proved so successful with paying customers that it became the most talked-about eatery in town.
"We select inmates who are serving long sentences for all kind of crimes, including robbery and murder. The only ones who can't work here are Mafia affiliates," Silvia Polleri, the head of the NGO that helped set up the restaurant, told NBC News.
"Catering is the perfect job to rehabilitate former criminals," she added. "It teaches them how to observe the rules, as there are so many while working in a restaurant, from listening to the chef's orders to greeting the guests. It really is a beautiful way to learn how to integrate into society."
The nine inmates chosen to be part earn a salary of between $1,000 and $1,500 a month, depending on their role and experience. They answer to a professional chef and maitre d', and learn skills that could represent their eventual great escape from a life of crime.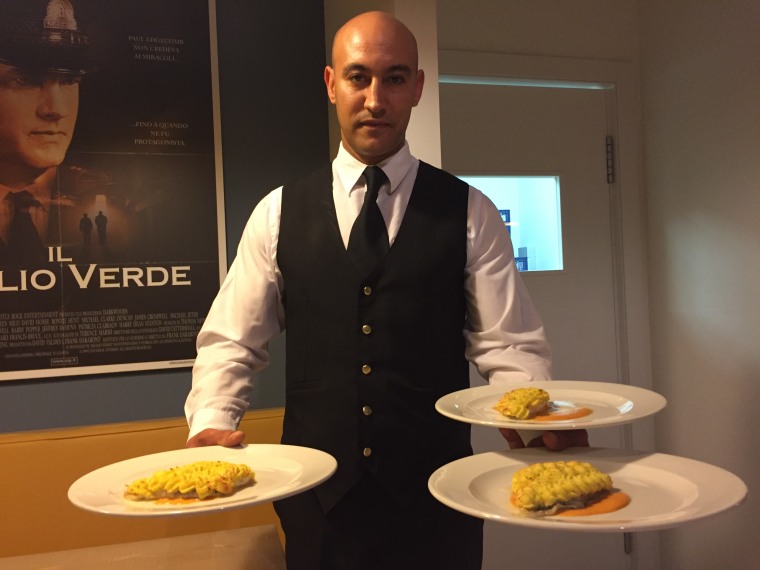 Said, a 37-year-old Moroccan-born inmate who has five years left to serve in the prison, rushed out of the kitchen on Tuesday night juggling three plates of squid ink tagliolini with the acrobatic ability of a professional waiter. The prisoner, who requested only his first name be used and declined to say what crime he was in for, said the job gave him hope.
"It's very important for me to have a job as a professional waiter, and learn from people with experience in this field," Said told NBC News. "I like this job, and want to continue doing it once I get out. Maybe I'll open a restaurant of this level in Marrakesh — who knows!"
Related: Restaurant Run by Prisoners Is Voted One of Britain's Best
They don't take themselves too seriously. Posters of films including "Escape From Alcatraz," "The Green Mile" and "The Shawshank Redemption" cover its walls, while place mats show black-and-white pictures of some of Italy's most notorious prisons.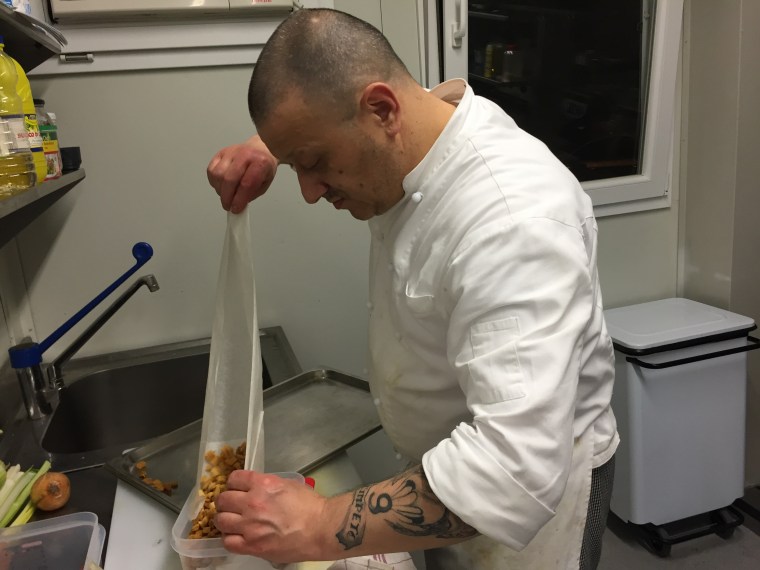 InGalera has raised the bar for in-prison catering in more ways than one. Thanks to the free support of an architect and major Italian design brands, the restaurant's interior has nothing to envy of other glamorous eateries in the fashion capital of Italy.
The immaculate table setting, with white tablecloths, silverware and wine chalices, is a prelude of a high-end dining experience. The menu offers a selection of fine dishes, including rabbit and chicken ragu, and an even better wine list.
And the prices are more than reasonable than at restaurants offering a similar level of service and cuisine in Milan.
As Valerio Massimo Visintin, an Italian food critic, put it: "You have to go to jail to find honest prices."