Today on the show we discussed why women represent just 17% of Congress, while they make up more than nearly 51% of the population. A report done this year by American University cites some intriguing factors that may be contributing to the gender gap. Jennifer Lawless and Richard Fox write that "Study after study finds that, when women run for office, they perform just as well as their male counterparts." The report argues that in fact there are fewer women in office because fewer women actually run for office.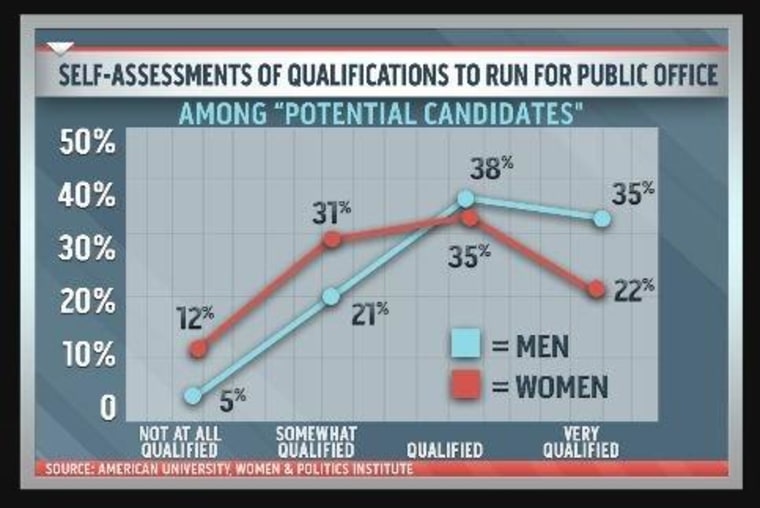 In a survey of more than 4,000 "potential candidates" (which the study identifies as lawyers, business leaders, educators and political activists), more men than women perceive themselves as qualified for public office. Meanwhile, 13% more men saw themselves as "very qualified" compared to women, while more than twice as many women said they were "not at all qualified."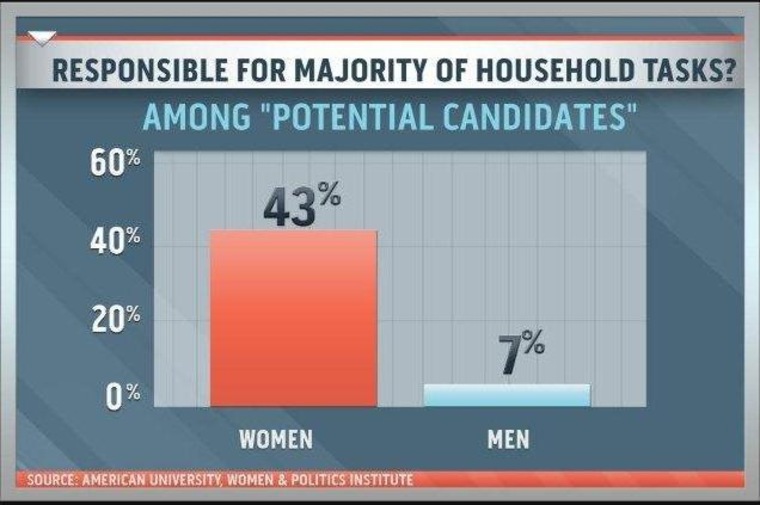 The report also discusses the impact of family, and the sacrifices that many women believe they would have to make in order to enter politics. The same survey of "potential candidates" found 43% of women said they are responsible for the majority of household tasks, compared to 7% of men. An even greater gap existed in parenting, with 60% of women saying they are responsible for childcare, while just 6% of men listed themselves as the primary caregiver. The results suggest a change in both the way women see their value in public office, as well as fundamental re-balancing of family responsibilities. 
For more on how to motivate more women to enter politics, watch Alex's discussion with Senators Kirsten Gillibrand and Kay Bailey Hutchison, and the NOW panel: