Experts who spend their days plotting contingency plans to avert the effects of climate change are now confronted with another weighty scenario: what happens if Donald Trump wins the election.
A dark cloud is hanging over Marrakesh, Morocco, this week as climate experts and world leaders gather for their first major summit since signing a landmark deal in Paris last year to tackle climate change.
The COP 22 climate confab kicks off on Monday — just one day before the U.S. presidential election. And should Americans elect Republican Trump, an avowed climate change skeptic who has pledged to rip up the Paris agreement, experts worry that a slew of global accords could crumble.
"U.S. leadership was critical in getting the Paris agreement across the finish line," said Elliot Diringer, executive vice president of the Center for Climate and Energy Solutions, a think tank focused on the environment. "Many in Marrakesh will be watching very closely for the election outcome."
Related: Climate Deal Analysis: The Good, the Bad, the Still Unknown
There is a near-unanimous agreement within the scientific community in accepting that global warming must be addressed immediately or risk catastrophic effects by 2050. The Intergovernmental Panel on Climate Change finds that warming temperatures melt polar ice caps, raising sea levels that in turn wash out fresh water supplies, causing droughts and food shortages.
But the Republican presidential nominee has a long history of challenging the science on global warming. Trump has described climate change as a concept concocted by the Chinese government. He has repeatedly referred to it as "bulls***" and "an expensive hoax."
And Trump has vowed that if elected, he would dismantle the Paris agreement within his first 100 days in office.
"We're going to cancel the Paris climate agreement — unbelievable — and stop all payments of the United States tax dollars to U.N. global warming programs," Trump said during a campaign rally in North Dakota last May.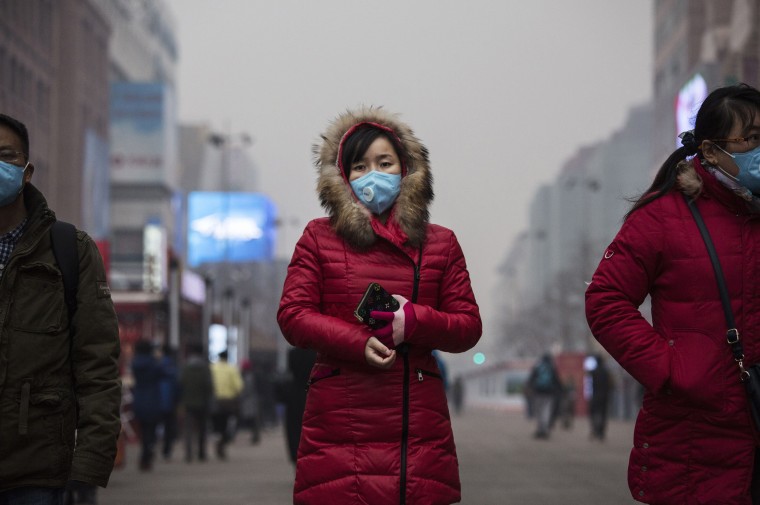 Trump's stance on climate change has earned him the scorn of foreign leaders. China's top climate chief broke from the tradition refraining from commenting on foreign elections to instead criticize GOP's candidate for threatening to bring down an agreement that pulled together nearly 200 governments.
"I believe a wise political leader should take policy stances that conform with global trends," Xie told reporters on Tuesday.
Ending the agreement would almost certainly mark a major setback in efforts to stem the rise of global temperatures and sea levels, both of which scientists say would imperil many of the earth's residents within decades.
It took more than 20 years for world leaders to agree on a strategy to battle climate change. In the end some 200 governments signed onto the accord, pledging to an ambitious goal of capping temperatures to "well below" 2 degrees Celsius from pre-industrial times and eventually 1.5 degrees by the end of the century.
While the two weeks of meetings in Marrakesh aren't likely to bring the fireworks of the previous climate conference, enlisted parties will start the crucial step of hashing out the details to see the plan realized.
"Everyone held hands at Paris," said David Waskow, director of the international climate initiative at the World Resources Institute think tank.
"Now they have to pick up their shovels" and work, he added.
Still there are safeguards in place that would preserve the U.S. government's involvement in the Paris accord, with or without a Trump presidency.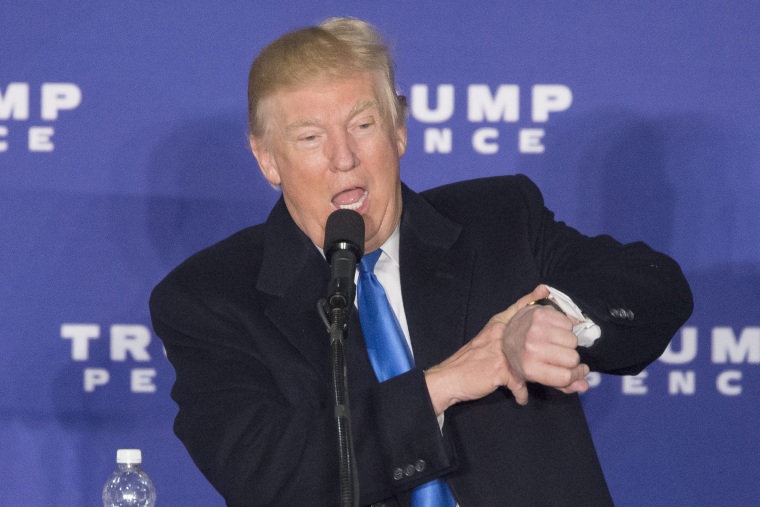 The agreement has already been ratified and terms formally kicked in on Nov. 4. Parties involved with the agreement are now officially locked into the plan for the next four years — the exact span of the next U.S. president's term.
A Trump administration could instead do more damage by following through on promises to take a hacksaw to President Barack Obama's executive actions limiting carbon emissions.
Trump's signature domestic policy agenda includes promises to revitalize the coal industry. But pumping resources into fossil fuel production is exactly the opposite of what world leaders need to do to avert global catastrophe, said Joeri Rogelj, a climate scientist at the Energy Program of the International Institute for Applied Systems Analysis.
Related: Yes, Trump Did Say Global Warming Is A Hoax
Global temperatures have already reached the halfway point of the 2 degree Celsius goal. In order to stay on track to avert a disaster, the planet will need to dramatically reverse carbon emissions, relying on technology that has largely not yet been developed and policy commitments of the future.
"What is important is that to cap global temperatures, we basically need to get to net-zero emissions," Rogelj said. "It is quite daunting."