SOCHI, Russia — Russian President Vladimir Putin warned Thursday that North Korea must not be "backed into a corner" and urged dialogue to end its nuclear standoff with the U.S.
Tensions have increased between Pyongyang and Washington in recent weeks, with President Donald Trump promising in August that North Korea would be met with "fire and fury" if it threatens the U.S. and calling Kim Jong Un, the North's leader, "rocket man" in a speech at the U.N. last month.
Putin did not mention the U.S. specifically on Thursday, but warned of the growing possibility of conflict and pointed out that North Korea is a "sovereign country."
"Problems should be solved in dialogue, and North Korea should not be backed into a corner," Putin said in a speech to the elite of Russia's foreign policy establishment and foreign guests at a meeting organized by the Valdai Discussion Club near the Black Sea resort of Sochi.
A series of missile and nuclear tests has rattled North Korea's neighbors. The U.S. has responded with sanctions.
North Korea's foreign minister last month stated that Trump had "declared war" on his country and that Kim's regime would consider shooting down American bombers. The White House later described the notion that the U.S. had declared war "absurd."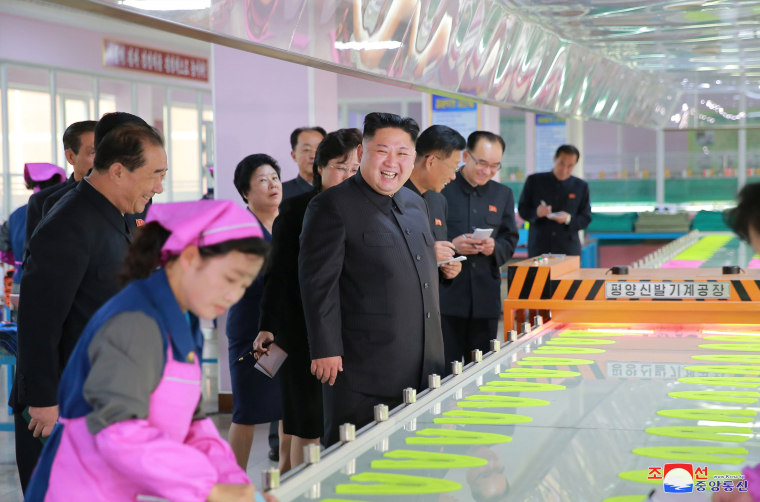 North Korean officials last year also stated the country could seek to target the U.S. mainland if American nuclear forces mobilized against it.
Pyongyang has said in public statements that it wants an official end to the Korean War. The conflict was halted by a 1953 armistice but no peace treaty was ever signed. It also wants nothing short of full normalization of relations with the U.S. and to be treated with respect and as an equal in the global arena.
With the United States pulling back on the international stage, experts here suggested that Putin's Russia was displaying renewed confidence.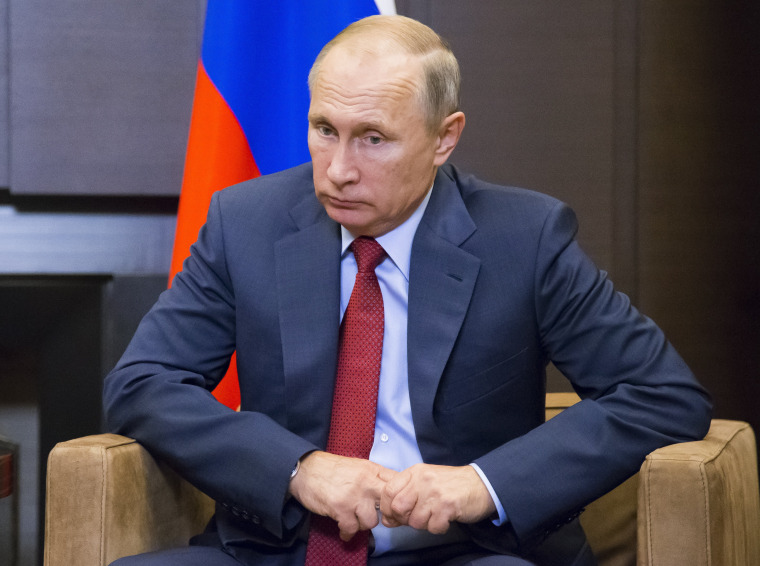 Angela Stent, director of the Center for Eurasian, Russian and East European Studies at Georgetown University, highlighted that Russia has emerged as a strong actor in the Middle East, particularly since its 2015 military intervention in the conflict in Syria.
Stent said that under President Barack Obama, the U.S. had been "pulling back from a more active role there, and I think Russia has certainly come in and filled a vacuum."
"Russia is the only great power in the Middle East that talks to both the Shiite and the Sunni countries, and also to Israel," she added.
Under the Trump administration, the U.S. has questioned international agreements such as the Iran nuclear deal and the Paris climate accord.
Russia in recent years has increased tensions with the annexation of Crimea in 2014 or the alleged interference in the 2016 U.S. election.
Sergey Kislyak, a former Russian ambassador to the United States, however, said he did not believe Moscow was seeking a larger role on the international stage.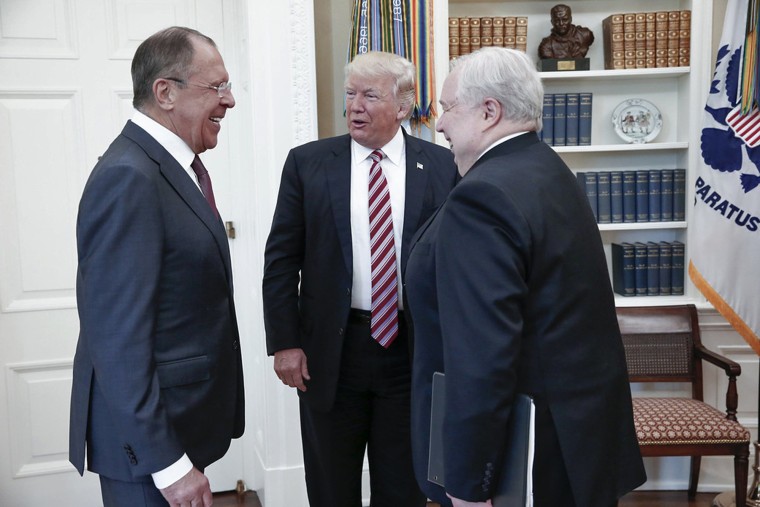 "We are what we are," he said. "We are a country, which is in its own right exceptional, which has its interests, which has ability and resolve to protect them, and we will do that."
Fyodor Lukyanov, research director of the Foundation for Development and Support of the Valdai Discussion Club, said the Russian leadership sees the behavior of the U.S. as "totally unpredictable" at the moment because of domestic turmoil under the Trump administration.
"There is a very clear understanding on the Russian side that the situation might go out of control much easier than before," he said, citing the North Korea crisis as an example.
Sergey Karaganov, of the Russian Council on Foreign and Defense Policy, said the West no longer dominates militarily so other actors have the ability to step in.
"Now there is an open competition," he said, adding that Russia could use the opportunity to take on a stronger role, but in a limited way.
Related: Putin's Would-Be Successors Are Playing a Long Game
"We're not going to be dominant — at most we will be a balancer and a security provider for the whole world," Karaganov said, warning that it would be risky for Russia to get too involved.
Domestic issues will become especially important for Putin in the coming months given that he is expected to run for re-election next March, while Russia is still recovering from an economic crisis.
Putin has already spent almost 14 years as president — and boasts two other stints as the country's prime minister.
According to pollsters, Russian voters are preoccupied with the economy, education, health insurance, pensions and social security.
Such results suggest the main challenge Putin must address before Russians head to the ballot box might not be overseas, but instead how to spur economic growth and accelerate development within the country.
Carlo Angerer reported from Sochi, Russia. Jason Cumming reported from London.