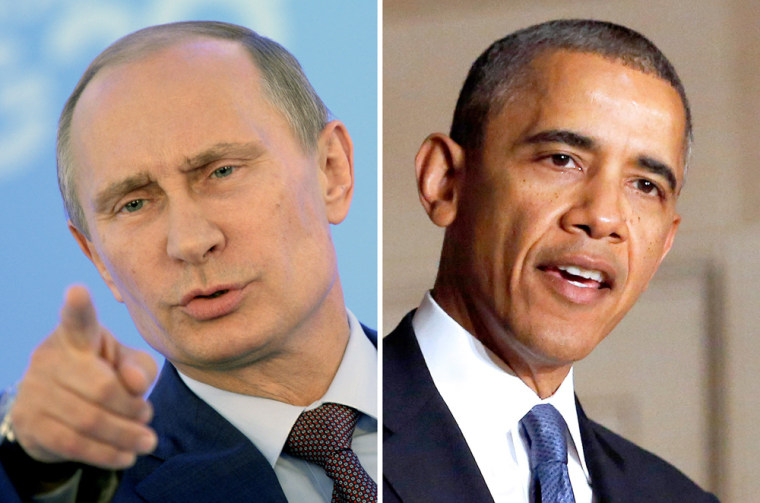 Russian President Vladimir Putin has leapfrogged U.S. counterpart Barack Obama to take the top spot on Forbes' list of the world's most powerful people.
Amid frosty relations between the U.S. and Russia, former No. 1 Obama was unseated by Putin in the magazine's fifth annual list.
"Putin has solidified his control over Russia while Obama's lame duck period has seemingly set in earlier than usual for a two-term president — latest example: the government shutdown mess," Forbes said. "Anyone watching this year's chess match over Syria and NSA leaks has a clear idea of the shifting individual power dynamics."
The 72-person list includes 17 heads of state of nations with a combined GDP of some $48 trillion, and 27 CEOs and chairs controlling more than $3 trillion in annual revenues, the magazine said.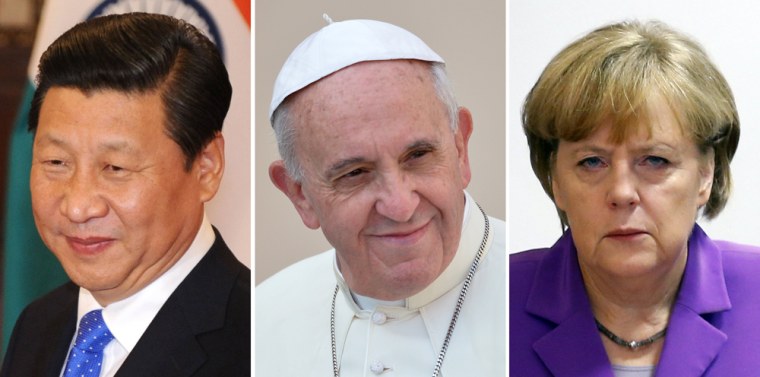 Chinese President Xi Jinping placed third on the list and newcomer Pope Francis was fourth.
At No. 5, German Chancellor Angela Merkel was the list's highest-ranked woman.
Forbes explained how it compiled the list: "Four factors were taken into account to select the 72 people that matter from the 7.2 billion people on the planet: how many people they have power over; the financial resources they control; if they have influence in more than one sphere; and how actively they wield their power to change the world."
Other notable names included Amazon CEO Jeff Bezos, who recently bought the Washington Post (15th), Apple CEO Tim Cook, who jumped from No. 35 last year to 19th, and Facebook CEO Mark Zukerberg (24th).
At 29 years old, Zuckerberg is the only person on Forbes' list younger than North Korean leader Kim Jong Un, the 30-year-old dictator who came in at No. 46.
Related: