Monday is shaping up to be a pivotal day for Ukraine. 
Known as Victory Day in Russia, May 9 is a national holiday commemorating the Soviet Union's defeat of Nazi Germany in World War II, typically marked by an elaborate military parade in Moscow's Red Square surveyed by senior Kremlin officials.
Western officials have voiced concerns that President Vladimir Putin will use the occasion to officially declare war on Ukraine, which Russia invaded in February.
Experts say that after more than two months of thwarted offensives, Putin is left with limited options, ranging from all-out mobilization to declaring victory in the eastern Donbas region. 
Among those options:
Declare war
Putin spokesman Dmitry Peskov this week denied that a war declaration was imminent, insisting that the invasion remained a "special military operation."
The difference may seem nominal, especially since Russia has mobilized air, ground and naval forces across vast areas of Ukraine. But declaring war would allow Putin to call up additional army reservists and order the mass mobilization of fighting-age males, potentially prolonging the conflict for months, if not years. 
Philip Wasielewski, a fellow at the Foreign Policy Research Institute, a Philadelphia-based think tank, said that designating Ukraine a war zone would turn the conflict into "an existential one for his regime." 
While it would allow Moscow to relieve troops fighting in eastern Ukraine and replenish supply lines, the risks of all-out warfare for Putin would likely extend well beyond the battlefield.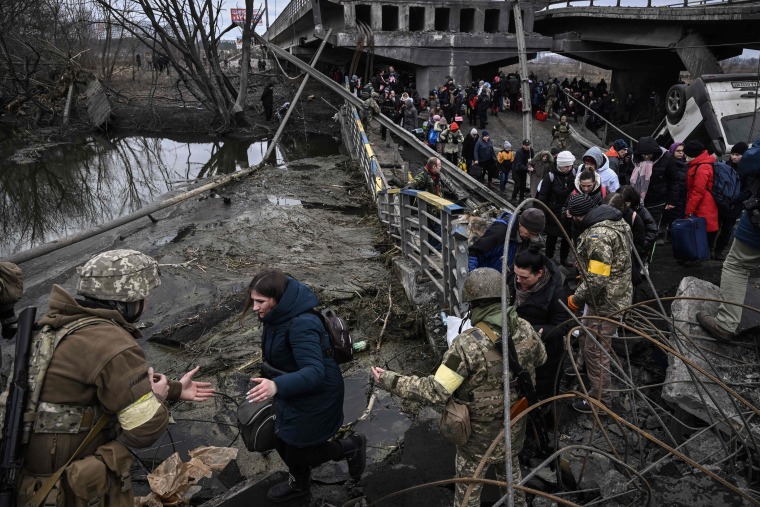 "A full-on mobilization is extremely costly politically and actually puts Putin in the territory where there are risks to the stability of his regime," said Nataliya Bugayova, a Russia research fellow at the Institute for the Study of War, a Washington-based think tank.
"Just because Russians may be supporting the war and increasingly so rhetorically, it doesn't mean they want to fight and die in it."
Despite the political pitfalls, Putin also has to factor in the wants of his military top brass, some of whom are reported to be dismayed at how what was supposed to be a lightning incursion toward Kyiv stagnated into a grinding conflict over a strip of Black Sea coastline. 
"The Russian professional military are furious about how this conflict has gone for them and they want to show that they can actually win here," Rose Gottemoeller, a former NATO deputy secretary-general, said. 
Declare victory 
For weeks, reports have swirled that Putin could use May 9 as a platform to declare victory in eastern Ukraine. 
If Russian troops can break Ukrainian resistance in the port city of Mariupol, he may try to spin securing a land bridge between the mainland and the Crimean Peninsula (which Russia annexed in 2014) into a triumph — albeit a lesser one than originally hoped for.
"For Putin, it's about trying to put a good face on what has been a fairly abysmal military operation," said Kurt Volker, former U.S. ambassador representative for Ukraine negotiations and a fellow at the Center for European Policy Analysis, a nonpartisan think tank. 
"He tried to take over Ukraine, topple the government and occupy the country. Instead, he's had tremendous casualties, loss of equipment, degradation of the military, international approbation and sanctions," he said.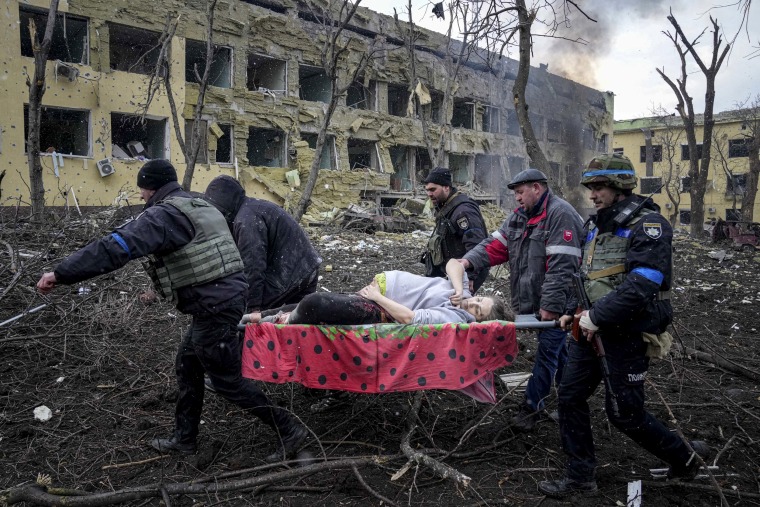 "This has not gone well. So he's looking to try to put some kind of gloss on it and say, you know, this is justified and it's working."
As he did in 2014, Putin may seek to hold independence referendums in regions captured by Russian troops. Once a region votes for unification with Russia — a foregone conclusion under Putin's watch — the territories could then be used as a launchpad for future attacks.
"If Putin is allowed to keep anything taken after Feb. 24, we're getting to the territory where he digs in, not just fighting but also in terms of governance," Bugayova said.
Ukraine is highly unlikely to accept any peace deal that allows Russia to keep the territory it has seized. 
Knowing full well that Ukrainian troops would continue to fight to regain ground, Wasielewski said Putin could also use a peace declaration as a way to flip the battlefield dynamic in Russia's favor.
"It would be a challenge for them to switch from very competent, dispersed defensive operations to larger, more complex combined arms operations to go on the offensive against the Russians," he said.
Partial mobilization 
Short of all-out war or reconciliation, Putin may instead call up more soldiers to help operations in the Donbas, focusing on personnel who have already served in recent conflicts or are from regions that border Ukraine. 
This would likely be more palatable to both the Kremlin and the Russian public. It would also buy Moscow some time to replenish its battlefield capability.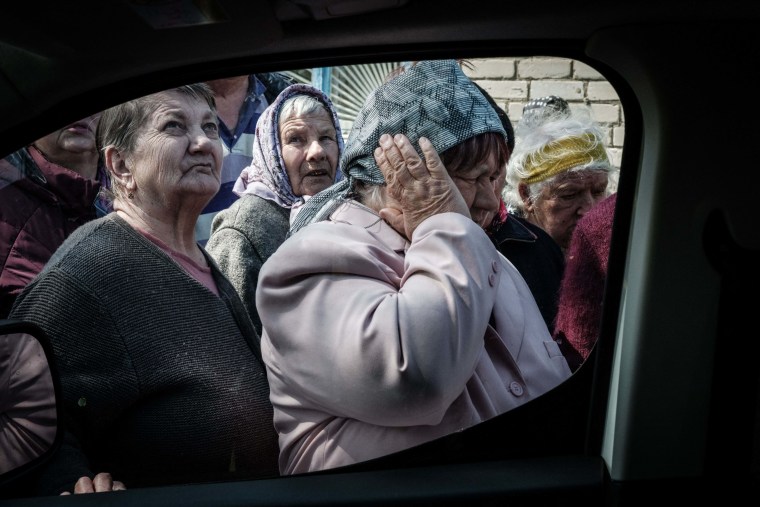 Volker said Putin may have learned from the retreat from Kyiv, where the Russian army missed the chance to reorganize before plowing ahead with the Donbas offensive. 
"They need to get the supply line straight. They need to get the forces integrated. They need to make sure the equipment works," he said. "And they haven't allowed time for that because they're being driven by this May 9 deadline."
Reframe the conflict 
Senior Russian officials have justified the invasion as a way to "denazify" Ukraine in an attempt to lend the conflict a tinge of World War II valor. Amplified by a pliant Russian media, the pretext appears to enjoy widespread public buy-in.
Oleksa Drachewych, an expert on Russian media and an assistant history professor at Western University in Canada, said he had noticed increased talk of NATO support for Ukraine's so-called Nazis in the run-up to May 9.
"But they're also trying to develop the claim domestically that Russia is an anti-Western bulwark and using that to unify people around the war in Ukraine," he said.
Bugayova said Putin may use Monday as a chance to broaden the ideological aims of Russia's involvement in Ukraine in an attempt to bolster support for the conflict — and for himself. 
"He'll need to explain to Russians why they actually need to go fight and die in a war that Russia is allegedly winning. That requires something bigger than the denazification narrative," she said. "So he may try to reframe the narrative that it is the West versus us." 
Even if Monday itself passes without major incident, the conflict in Ukraine looks set to endure, with NATO allies shoring up Ukrainian defenses against an offensive that will surely come to define Putin's time in power.
"He might just have a parade and make a speech, because there is great risk in declaring war," Wasielewski said. 
"If he does, he has really crossed the Rubicon. It's a sign that he is in this for months, if not years, and it is a fight for victory or death."
CORRECTION (May 9, 2022, 8:30 a.m. ET): A previous version of this article misstated where the Foreign Policy Research Institute is based. It is in Philadelphia, not Washington.