Vladimir Putin appeared to reach unprecedented levels of trolling for a world leader in response to President Barack Obama expelling 35 Russian intelligence operatives from the United States.
Obama ousted them as punishment for Russia's alleged cyberattacks in the run-up to the November 8 election. The CIA has concluded that the interference was intended to help Donald Trump win, and intelligence officials told NBC News that they believe "with a high level of confidence" that Putin was personally involved in the covert campaign.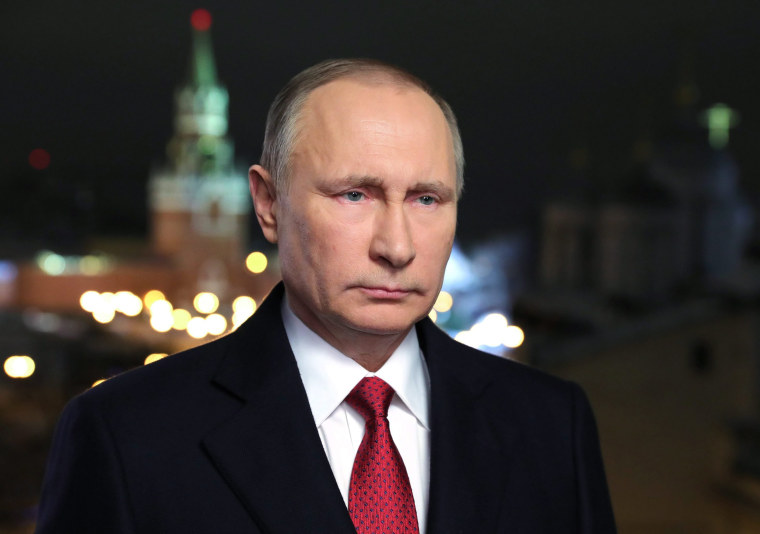 Many expected Putin to retaliate for the White House's move by booting out American diplomatic officials, a course of action recommended by his own foreign minister.
Instead Putin turned the other cheek, not only allowing the Americans to remain in the country but inviting their children to the Kremlin's Christmas and New Year's party.
"We will not create any problems for U.S. diplomats — we will not expel anyone," Putin said in a statement. "It is regrettable that the Obama administration is ending its term in this manner. Nevertheless, I offer my New Year greetings to President Obama and his family."
London's Russian Embassy also tweeted a picture of a duck accompanied by the word "lame," and denounced Obama's intervention as "Cold War deja vu."
According to analysts, Putin's play was clear: He aimed to emerge from this exchange as the more mature leader, focused on building bridges rather than tit-for-tat exchanges.
"It positions Putin as someone who seizes the moral high-ground," according to John Lough, an associate fellow at Chatham House, a London-based think tank. "He's a streetwise person who knows how this game is played."
Brassy as Putin's move was, however, experts say it likely had more to do with making overtures to Trump's incoming administration rather than dealing a blow to Obama.
Trump and Putin have signaled they want to forge closer ties after years of deteriorating relations between Washington and Moscow. Trump has exchanged pleasantries with Putin and his pick for secretary of state, Rex Tillerson, is friendly with the Russian president.
The U.S. president-elect has also called into question the fundamental basis of NATO, that America would protect its smaller European allies in the face of an attack.
Against this backdrop, what seemed on the surface to be a magnanimous move from Putin to Obama is seen by some analysts as a gesture foreshadowing his expected rapprochement with Trump.
"Why would Putin need to expel 35 diplomats from Moscow when the Obama administration is on the way out?" said Sarah Lain, a research fellow at London's Royal United Services Institute. "Obama is a problem that's going to go away when Trump comes in."
She added: "There's goodwill between Trump and Putin and [not expelling the diplomats] is about Putin trying to build on that goodwill."
Related: What Went On in Russia's Shuttered U.S. Compounds?
Lough, at Chatham House, agreed.
"I think it's all about an overture to Trump and opening the door as wide as possible," he said. "It was a chance for Putin to dismiss Obama in quite a strong fashion, knowing that Trump will align himself with Putin's position — there's no way Trump is going to say that Putin ... influenced the election."
According to this analysis, Putin has circumvented Obama's lame-duck administration and is already dealing with the president-elect.
Putin's so-called benevolent gesture, allowing the American diplomatic personnel to stay, capped a year when he achieved newfound relevance on the world stage in the shape of Syria.
Moscow's backing of President Bashar al-Assad's regime allowed it to capture Aleppo from rebel groups, and the cease-fire deal proposed by Russia and Turkey has received the backing of the United Nations Security Council.
"It's clear that Russia has carved out a position for itself in Syria, mainly because the U.S. has decided not to be there in any serious form," Lough said. "The new U.S. administration is going to have to accept that."
The Obama administration allowed Putin to capitalize on this position of strength by resorting to the "classic Cold War tactic" of expelling foreign diplomats, according to Lough.
"It was old fashioned, unimaginative, and in a way it played into Russia's hands," he said.