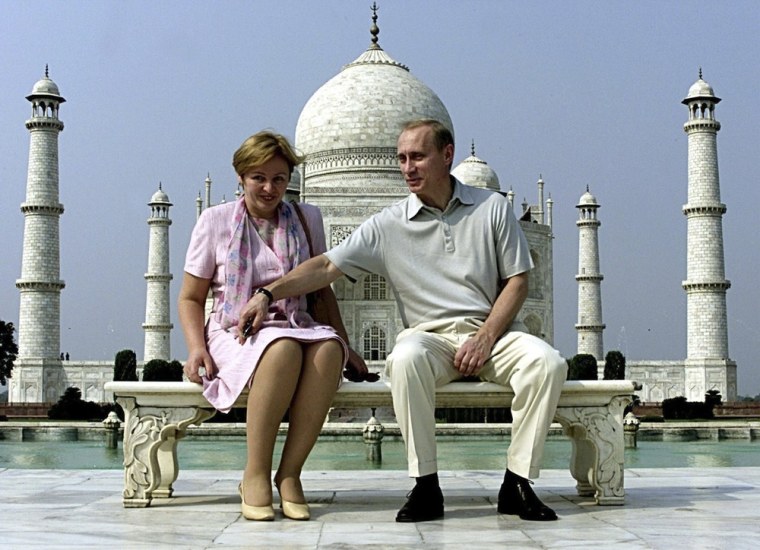 When Lyudmila stood alongside her husband Vladimir Putin to confirm that "our marriage is over," it was a rare glimpse into the private life of Russia's soon-to-be-former first lady.
Such is the secrecy surrounding the Russian president, a former KGB agent, that little is known about Lyudmila or their two children.
Putin often cuts a lone figure at public events.
His wife tended to accompany him only for high-profile occasions, such as voting in last year's presidential elections. She has also been seen with him at Orthodox Christmas in Moscow's Cathedral of Christ the Savior, now famous as the stage for all-woman punk group Pussy Riot's anti-Putin performance in 2012 that landed some of them with prison sentences.
Lyudmila has been markedly quiet throughout their near 30-year marriage despite his rise to high office and little is known about her.
She was born on Jan. 6, 1958, in Kaliningrad, a city near the Polish border that was once part of Germany.
Putin's personal website is uncharacteristically forthcoming about how they met.
A mutual friend invited him to a concert in St. Petersburg, promising that there would be girls that night.
"And so there were girls," Putin recalled, with his future wife among them. He returned to the theater the following night and "this time I got the tickets," he said.
Putin was already working for the KGB, and the young Lyudmila was charmed.
"There must have been something about Volodya [Vladimir]," Lyudmila said on the website, "since in three or four months I had decided that he was the very person that I needed."
Putin had decided if he did not marry soon, he "would not marry at all," and they tied the knot in July 1983.
Lyudmila studied Romance languages and literature at Leningrad State University, as it was then called, and later received awards for promoting Russian language and culture.
She and Putin had two daughters – Maria, born in 1985, and Ekaterina, born in 1986 – but little is known about them.
Toward the end of their relationship, Lyudmila was a distant figure. Celebrations for her 55th birthday this year saw no public celebrations and barely a mention in the media.
Svetlana Kolchik, deputy chief editor of Marie Claire magazine in Russia, contrasted Lyudmila with the personable Raisa Gorbacheva, late wife of former Soviet leader Mikhail.
"It is really important for Russia to have a strong first lady. For me as a journalist and as a woman, it is really sad," Kolchik said.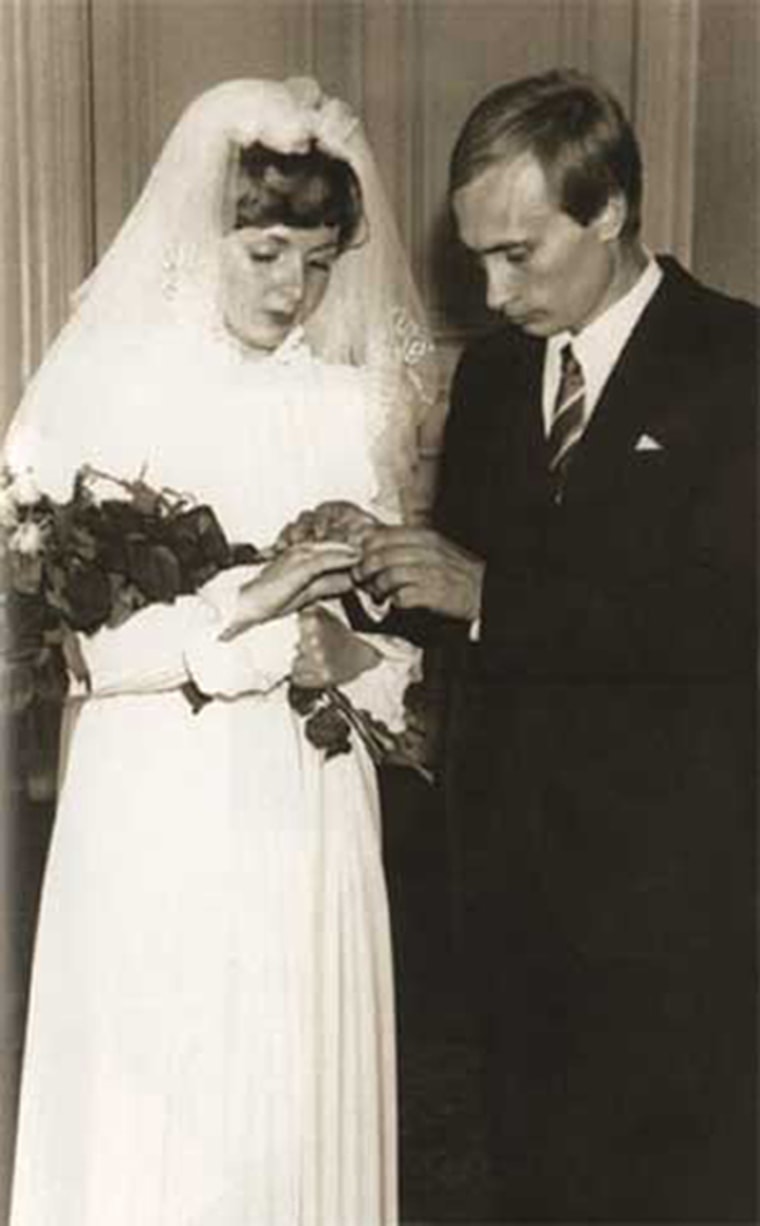 "I have tried several times to organize personal interviews with first ladies, for example with the former Russian President Dmitry Medvedev's wife. But unfortunately it is a closed zone."
Putin and Lyudmila met at a concert and announced their divorce at a ballet - Esmeralda at the Kremlin Palace - when a reporter from state-owned Russia24 television asked on Thursday about rumors they had split.
It was the first time a Russian head of state had publicly announced the end of a marriage since Peter the Great in the 17th century and may have surprised Russians who only listen to state media.
But the information vacuum has been filled by rumors on the internet and certain radio stations.
While the president's spokesman, Vladimir Peskov, told the liberal radio station Echo Moskvy that "there is no other woman in the life of the head of state," Russian bloggers suggest otherwise.
The claims may be nothing more than scurrilous rumor, but Putin is said to have been in a relationship with former Olympic gold medal gymnast Alina Kabaeva. In 2008, the Moskovsky Korrespondent newspaper dared to cover the alleged affair, but mainstream media in Russia has largely avoided the story.
Putin has vigorously denied the claim.
"I always thought badly of those who go around with their erotic fantasies sticking their snot-ridden noses into another person's life," he told a press conference in 2009. 
In contrast to the blogger's image of Putin, Lyudmila has been portrayed as religiously devout, and was even rumored to have spent time at a monastery.
The Russian government has rigorously promoted family values and how the divorce will be seen domestically is yet to be tested.
Related: