Qatar said Wednesday it has signed a $12 billion deal to buy F-15 fighter jets from the United States — just days after President Donald Trump accused the country of being a "high-level" sponsor of terrorism.
The announcement came after the country's defense minister met with Defense Secretary Jim Mattis in Washington.
News of the sale comes amid a diplomatic crisis. Saudi Arabia, Bahrain, Egypt, and the United Arab Emirates cut diplomatic and transport ties with Qatar last week and accused it of supporting terrorism and regional unrest.
Despite these allegations, Qatar is a crucial ally to Washington in the Middle East. It is home to 10,000 American troops and a major American military base that acts as the center of U.S. operations in Syria, Iraq and Afghanistan.
The sale appeared to be another example of the confusing series of mixed messages sent by the Trump administration, in which the White House speaks in an entirely different voice from the military and diplomatic wing of the U.S. government.
Mattis and Secretary of State Rex Tillerson have urged a conciliatory approach to the Gulf standoff, but Trump's comments last week broke with this tone.
The president called Qatar a "funder of terrorism at a very high level," telling a press conference in the White House Rose Garden that the country had to "do more" to combat terrorism.
"The time had come to call on Qatar to end its funding" of extremist ideology, he said. "Stop teaching people to kill other people, stop filling their heads with hate."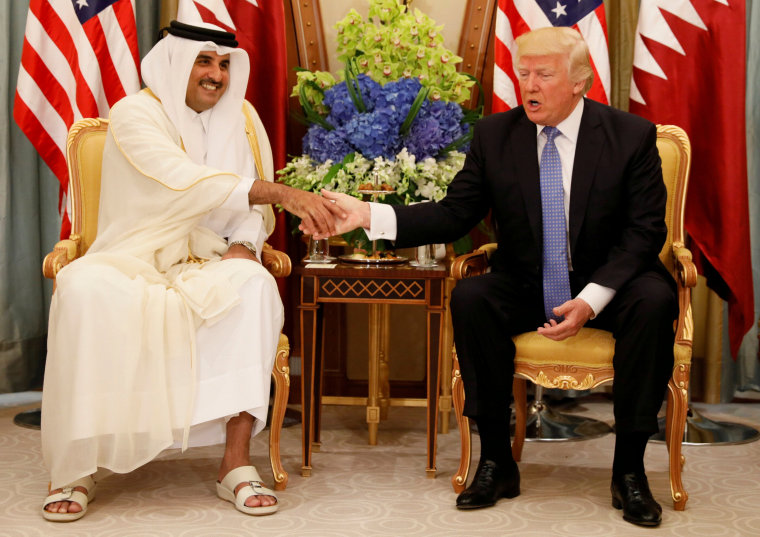 However, Trump also met with Qatar's ruling emir, Sheikh Tamim bin Hamad Al Thani, during his visit to Saudi Arabia last month.
"We are friends, we've been friends now for a long time, haven't we?" Trump asked at that meeting. "Our relationship is extremely good."
After signing the deal Wednesday, Qatar emphasized the country's alliance.
Qatari Defense Minister Khalid bin Mohammed al-Attiyah said its purchase of American F-15s "underscores the longstanding commitment of the state of Qatar in jointly working with our friends and allies in the United States."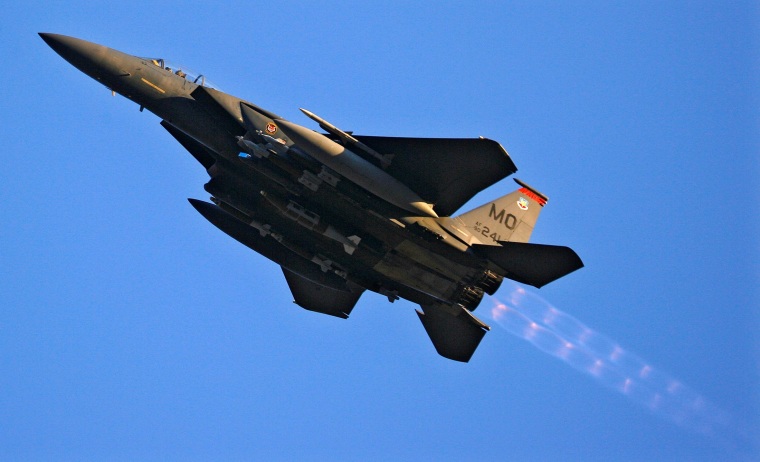 Al-Attiyah said the deal would ensure "closer strategic collaboration in our fight to counter violent extremism and promote peace and stability in our region and beyond."
The Pentagon told Reuters in an email that the sale will increase security cooperation and military compatibility between the U.S. and Qatar.
The U.S. military announced a similar $21.1 billion deal in November, in the waning days of the Obama administration, for 72 F-15QA fighter jets for Qatar, the Associated Press reported. However, the AP said it wasn't immediately clear whether the two deals were one and the same.