London's iconic U.S. Embassy could soon be hosting more than just diplomats.
A Qatari-owned development firm that owns the 9-story building has proposed transforming it into luxury hotel when State Department officials move out next year.
Under the plans, the old embassy would be refurbished into a 137-room five-star hotel and spa, featuring five restaurants and six high-end shops.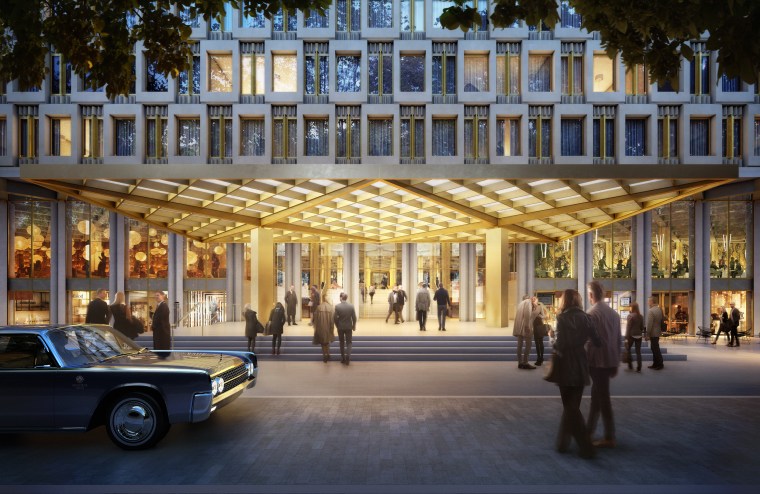 Barricades that were installed around the embassy after 9/11 would also be torn down.
British architect Sir David Chipperfield has been tapped to spearhead the $1.4-billion redevelopment of Finnish-American Eero Saarinen's 1950s modernist building.
Sitting in the heart of London's upscale Mayfair neighborhood, 24 Grosvenor Square has been America's diplomatic home in the U.K. since the late 1950s.
But the square's American links go back to 1785 when U.S. ambassador — and future president — John Adams rented an apartment at 9 Grosvenor Square.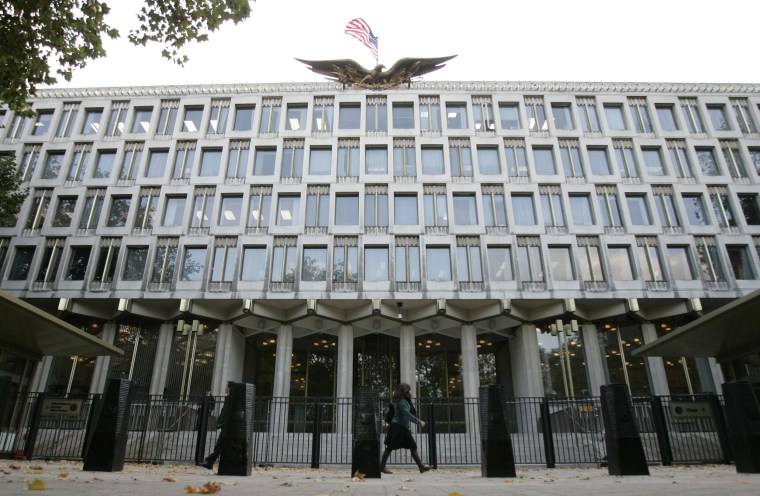 However, officials' needs have outgrown the building — which is protected under British heritage laws. In 2008, it was announced that a new embassy would be constructed in south London's Nine Elms area.
"We have studied the building's design and its history as well as its surroundings to deliver an architecturally and socially coherent proposal," Chipperfield said.
Qatari Diar — a subsidiary of the Qatar Investment Authority — bought the building in 2009 and is behind the proposal.
"A new chapter in our special relationship begins in early 2017 with our move to a new U.S. Embassy in Nine Elms," U.S. Ambassador Matthew Barzun said. "Grosvenor Square will write a new chapter of its own, one that I hope retains an imprint of America's deep and abiding history here."
Local officials are expected to consider the plans next month.