Queen Elizabeth used her annual Christmas address to deliver a message of hope, saying that light will prevail over the recent "darkness" in the world.
The 89-year-old monarch acknowledged "the world has had to confront moments of darkness this year" but said "the Gospel of John contains a verse of great hope... 'Light shines in the darkness, and the darkness has not overcome it.'"
A number of terror attacks — including a spree in Paris that left 130 dead — have been carried out this year. Europe also has been overwhelmed by waves of refugees fleeing wars in Syria and Iraq.
"Millions of people are lighting candles of hope in our world today," the queen went on to say. "Christmas is a good time to be thankful for them and for all that bring light to our lives."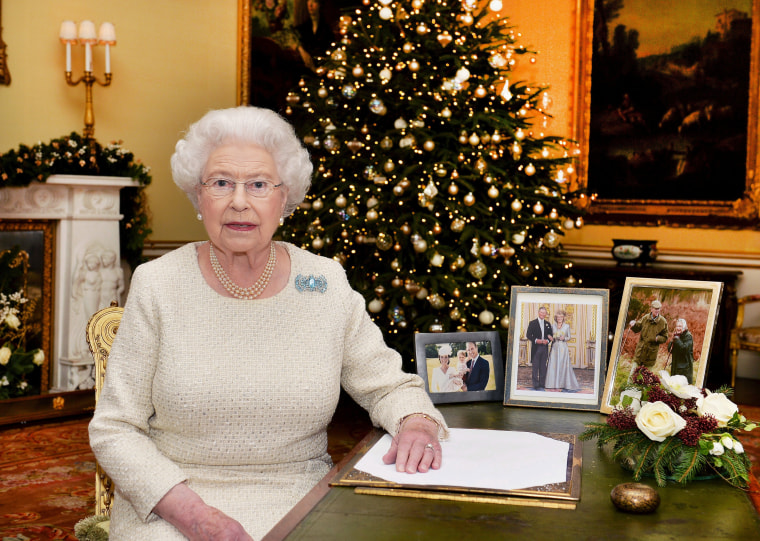 The monarch noted that one source of joy was family — and that the arrival of her great-granddaughter Princess Charlotte this year gave hers "a new member to join in the fun."
Charlotte, born in May to Prince William and his wife, Katherine, is the queen's fifth great grandchild.
Britain's longest-serving monarch will also celebrate a personal milestone in 2016: Her 90th birthday in April.
"I am looking forward to a busy 2016," she said. "Though I have been warned I may have 'Happy Birthday' sung to me more than once or twice."
The queen's address — which she always writes herself — was broadcast after the royal family attended a traditional Christmas morning service at the monarch's Sandringham estate.