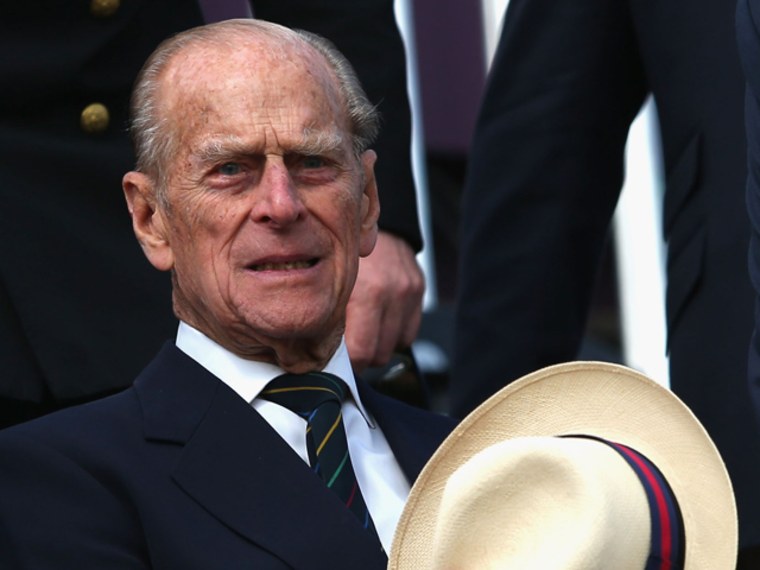 Updated at 1:50 p.m. ET: LONDON -- Prince Philip, the husband of Queen Elizabeth II, has been taken to a Scottish hospital as "a precautionary measure," Buckingham Palace said Wednesday.
The 91-year-old Duke of Edinburgh was taken to Aberdeen Royal Infirmary by car, the palace confirmed with NBC News.
According to a palace statement, he has had a recurrence of a bladder infection that led to his hospitalization for five days in June during the jubilee celebrations marking the queen's 60th year on the throne.
Philip is likely to remain in the hospital for the next few days, according to the palace statement.
The royal couple had been staying at their castle in Balmoral, Scotland, the palace told NBC.
After Philip's hospitalized in June, Philip later resumed royal duties, attending the opening ceremony of the Olympics on July 27 and carrying out engagements on the Isle of Wight on Monday.
In December last year, Philip had an operation to clear a blocked heart artery and spent Christmas in the hospital.
'Winding down'
Philip is a former naval officer who married the queen in 1947. His health remained robust through his 80s, but he has appeared frailer in recent years.
When he turned 90, he told the British Broadcasting Corp. he was "winding down" his involvement with charities, and he has cut back on official duties. But he still carries out some engagements, both with his wife and on his own.
"I reckon I've done my bit so I want to enjoy myself a bit now, with less responsibility, less frantic rushing about, less preparation, less trying to think of something to say. On top of that your memory's going, I can't remember names and things," he told the BBC.
"It's better to get out before you reach the sell-by date," he added.
NBC News' Shanshan Dong, The Associated Press and Reuters contributed to this report.
More world stories from NBC News: