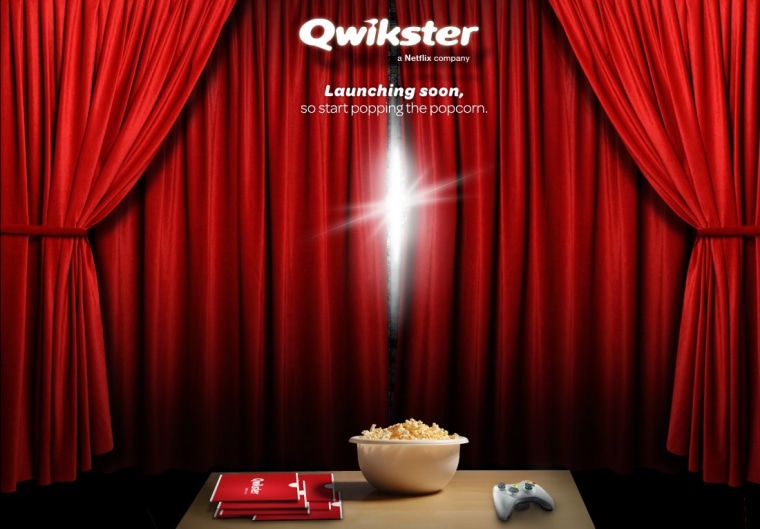 Oops, Netflix has done it again.
If Netflix intended not to confuse people with its latest move to separate their DVD service and rename it Qwikster, then it's made another epic fail. Just as serious a blunder: further highlighting the inequity between its vast DVD selection and its less-than-impressive streaming choices, which may end up driving its 25 million-plus members elsewhere.
Netflix recently sent a letter to its shareholders bracing them to expect lower subscriber numbers on the DVD side, one million less than expectations projected over the summer. With this news, will Netflix finally lose whatever DVD loyalists it has retained?
There are already more than 10,000 comments on the blog announcing this latest move, and for the most part, it looks like Netflix has stumbled. Again.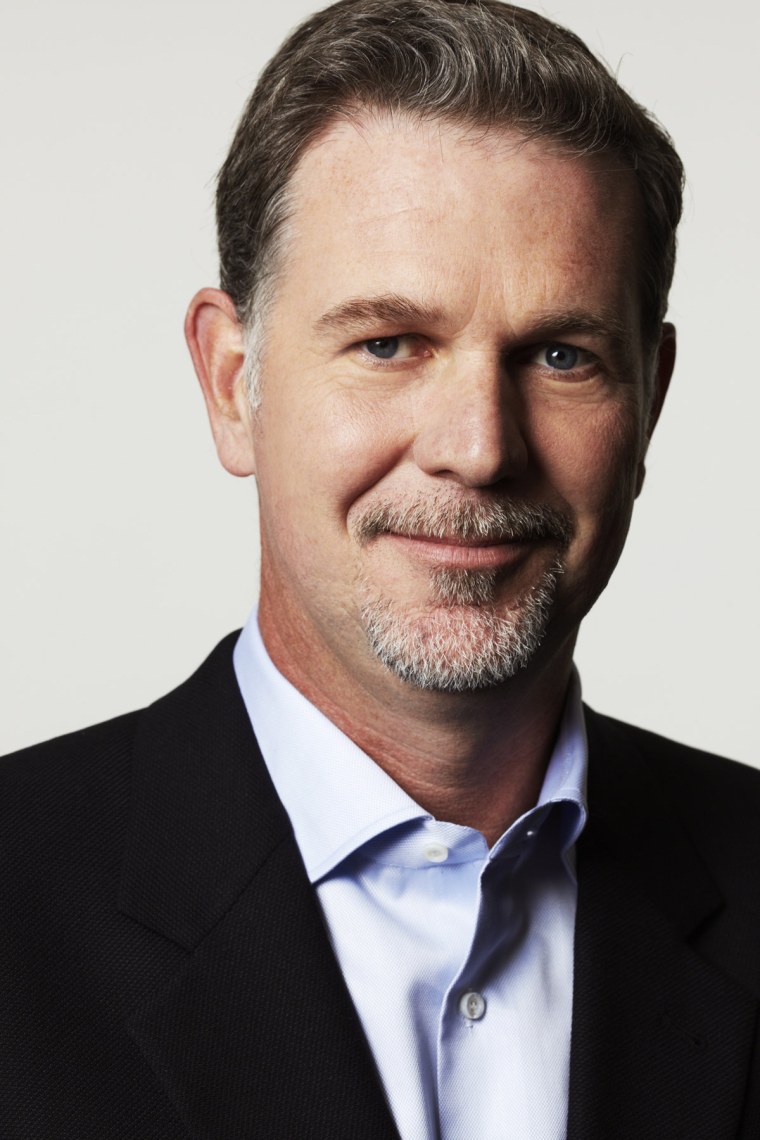 If you, like me, checked your email late last night before you went to bed, you would have gotten a sort-of mea culpa from Netflix's CEO, Reed Hastings, announcing the final break between the DVD and streaming plans into two different websites that began with this humbling passage:
Dear Athima,
I messed up. I owe you an explanation.
It is clear from the feedback over the past two months that many members felt we lacked respect and humility in the way we announced the separation of DVD and streaming and the price changes. That was certainly not our intent, and I offer my sincere apology. Let me explain what we are doing.
And then from there, it goes all wrong. Again.
If you haven't canceled your DVD plan with Netflix, the envelopes will still continue to arrive in your mailbox. "For me the Netflix red envelope has always been a source of joy," wrote Hastings. "The new envelope is still that lovely red, but now it will have a Qwikster logo. I know that logo will grow on me over time, but still, it is hard. I imagine it will be similar for many of you."
Qwikster? What?
Did they not know, as everyone on the Internet quickly found out, that the Twitter handle for Qwikster has already been claimed by a stoner gamer? (More on that from msnbc.com's Rosa Golijan.)
But besides the ridiculous name (nothing is quicker than streaming, right?) and Twitter fiasco, this move may finally be the death knell to Netflix's waning public opinion, which began to slide this summer and expressed itself loudly on its Facebook page.  
While Netflix's DVD and streaming plans were under the same roof, the company could hide behind the smoke and mirrors of its ginormous DVD selection. Like Amazon, pretty much anything you could think of (to watch), was there. Even movies that haven't come out in theaters are listed for you to save for the future, and if you can't find it on-demand, you can opt for the DVD.
Being an early adopter who's been with Netflix since 2000, I knew their core strength was DVD. Even Hastings acknowledged that: "Many members love our DVD service, as I do, because nearly every movie ever made is published on DVD. DVD is a great option for those who want the huge and comprehensive selection of movies."
But Hollywood has chipped away at the power of Netflix DVD. While the Netflix library of DVDs numbers in the millions, it is consistently compromised by delays imposed by Hollywood studios (such as the 28-day muzzle from Warner Brothers back in 2010). It's nearly impossible to get a DVD during the first week of release, while video-on-demand services — from the cable company, Apple's iTunes, Microsoft's Xbox and many, many other third parties — offer new releases instantly the same day as the DVD launch, for the same price we used to pay at the video store.
Meanwhile, those left behind on the streaming-only Netflix site will get a rude awakening, if they haven't already: There are almost no recent top-shelf movies.
Back in July, when Netflix made its ill-received decision to separate its DVD and streaming plans — and hike up prices 60 percent if you still wanted both — Steve Swasey, vice president of corporate communications for Netflix, told us streaming titles numbered about 20,000 a year ago, and while he wouldn't reveal how much they've added, he did say it was "more than you can watch in a lifetime."
Now, I'm ok with a lifetime that included TV shows like "Mad Men," "Damages," every "Star Trek" iteration and the "X-Files." But Starz, a major supplier of Netflix's on-demand film content, including Sony and Disney movies, has pulled out of its distribution deal with the company. In terms of movies, I don't think I could handle a lifetime of movies like "Saw: The Final Chapter," or "Curdled" or the thousands of other straight-to-streaming time eaters.
(Read msnbc.com's Wilson Rothman on how to tell if your Netflix instant queue is in trouble.)
Still, if you're listening to Hastings, all is great in the Netflix on-demand world:
For the past five years, my greatest fear at Netflix has been that we wouldn't make the leap from success in DVDs to success in streaming. Most companies that are great at something — like AOL dialup or Borders bookstores — do not become great at new things people want (streaming for us).
So Netflix came to this conclusion:
So we realized that streaming and DVD by mail are really becoming two different businesses, with very different cost structures, that need to be marketed differently, and we need to let each grow and operate independently.
Qwikster will be up and running soon. At least there won't any more pricing surprises, though your credit card will now have two entries for the dual services, if you receive both.
Yet the disruption is also a sign that there's no master plan over at Netflix HQ: If Netflix was always going to split off its DVD business, why did it make the price change first, then follow it sloppily two months later with this Qwikster offshoot? We'll be on the lookout for the company's third quarter report next month to see what kind of a blow moves like this have made on Netflix's once-loyal customer base.
More Netflix coverage from msnbc.com:
Check out Technolog on Facebook, and on Twitter, follow Athima Chansanchai, who is also trying to keep her head above water in the Google+ stream.