A supertide turned France's famed Mont Saint-Michel into an island on Saturday and then retreated out of sight, delighting thousands of visitors who came to see the rare phenomenon.
The so-called "tide of the century" actually happens every 18 years. Although the tide rushes in and out along the whole northern French coast, it's especially dramatic at the UNESCO world heritage site, an ancient abbey normally linked to the mainland only by a narrow causeway at high tide.
But the supertide, said to rise at the pace of a horse's gallop, turned the Mont briefly into an island Saturday, while the day's low tide allowed people to walk on the expansive flat seabed.
Among those at the abbey on Saturday was Wilfred James, who drove six hours from central France in time for the morning tide.
"It's been a long time since we've seen Mont Saint-Michel surrounded by the sea. I was born in this region and I never saw it like this," he said.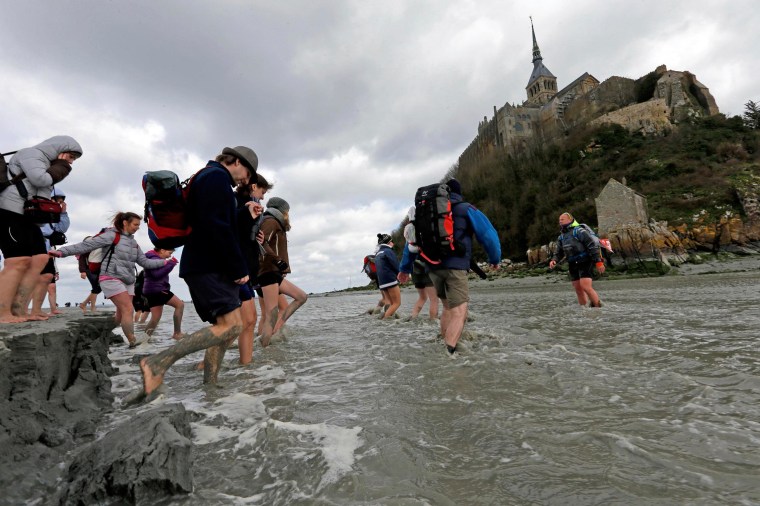 Tidal specialist Nicolas Pouvreau told France 24 the morning surge was a few centimeters (inches) short of expectations.
An even higher tide was predicted for Saturday night and the abbey was staying open until 10 p.m. to accommodate visitors.
In France's Landes region, a fisherman who was out on the flats lost his footing and was swept away to his death just as the tide started rising again on Saturday, local officials said.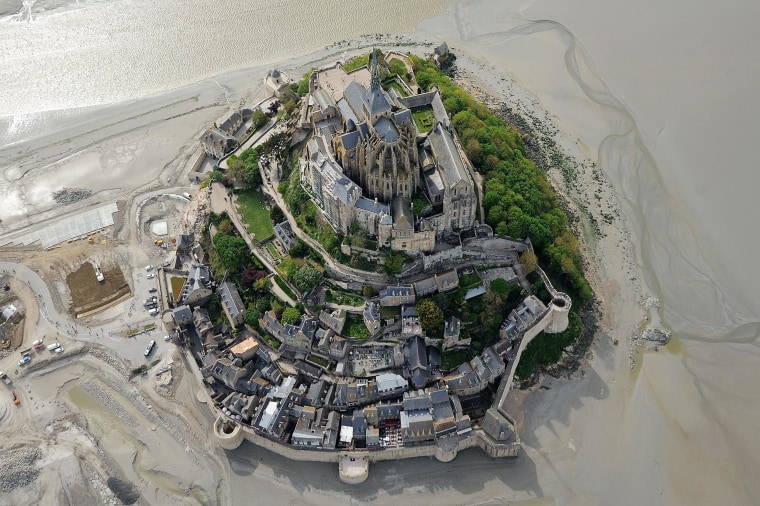 — The Associated Press