Huge numbers of refugee and migrant women and children are routinely subjected to sexual violence and physical abuse while traveling from North Africa into Italy, according to a report published Tuesday by the United Nations' children's charity, UNICEF.
The report found that three quarters of refugee and migrant children who took part in a survey said that they had experienced violence or harassment at the hands of adults during their journey, while nearly half of both women and children interviewed reported suffering sexual abuse, often on multiple occasions.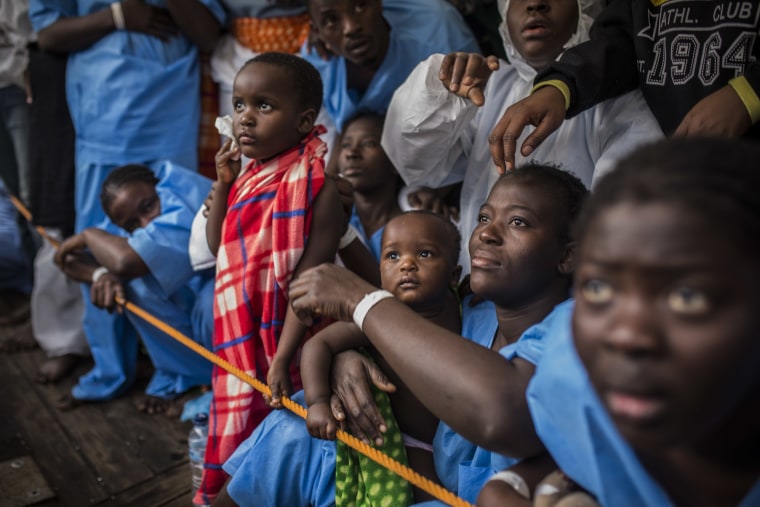 "The Central Mediterranean from North Africa to Europe is among the world's deadliest and most dangerous migrant routes for children and women," Afshan Khan, UNICEF Regional Director and Special Coordinator for the Refugee and Migrant Crisis in Europe, said in a statement.
"The route is mostly controlled by smugglers, traffickers and other people seeking to prey upon desperate children and women who are simply seeking refuge or a better life," Khan said. "We need safe and legal pathways and safeguards to protect migrating children that keep them safe and keep predators at bay."
The war in Syria and various other conflicts around the region have seen a massive surge of refugees attempt to make perilous journeys to Europe in recent years, including a large number of unaccompanied children, who are particularly vulnerable.
Related: Refugee Crisis: More Women, Children On the Move Than Men: UNICEF
A survey, carried out in Libya in late 2016 and cited by UNICEF, found that 256,000 migrants were recorded in the country, including 30,803 women and 23,102 children, a third of whom were unaccompanied.
In a statement, UNICEF called for governments to protect child refugees and migrants from exploitation and violence, end the detention of children seeking refugee status, and to keep refugee and migrant families together, as well as other measures.
In 2016, the UN said that at least 4,579 people died attempting to cross the Mediterranean from Libya — approximately one out of every 40 people who made the attempt.
The plight of child refugees was starkly highlighted in 2015, when pictures of a three-year-old Syrian boy who drowned while attempting to reach Europe were published in the international media.