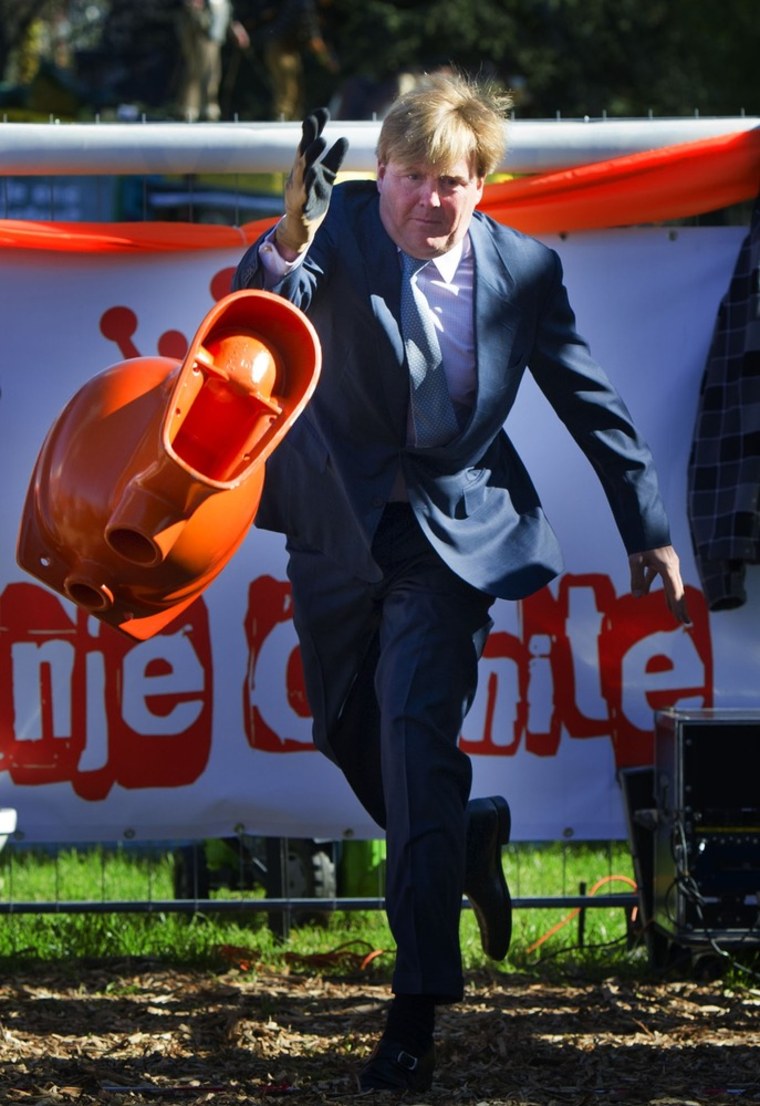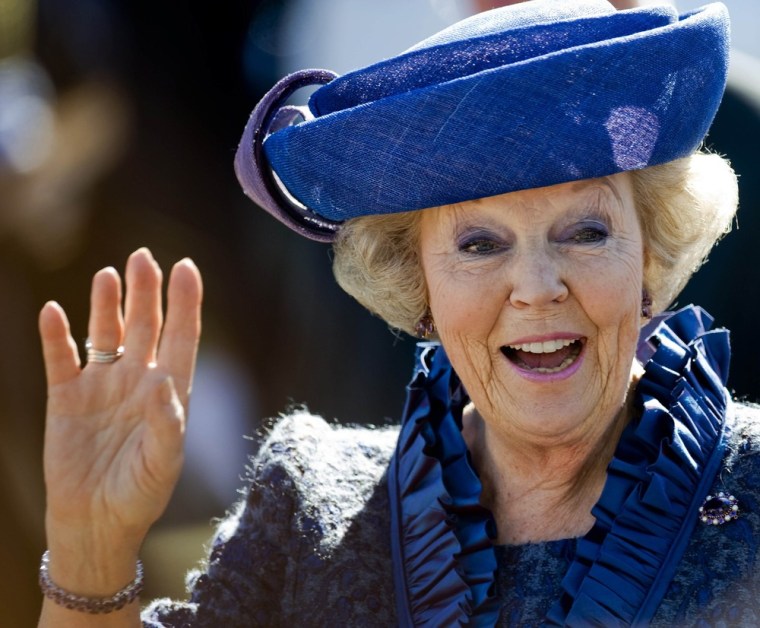 Hordes of orange-clad revelers took to the streets of towns and cities across the Netherlands on Monday to celebrate Queen's Day, a public holiday that marks the official birthday of Queen Beatrix.
Members of the royal family traveled to the town of Rhenen to join in the fun, with Crown Prince Willem-Alexander making a particular splash. The heir to the throne eagerly put himself forward for a series of challenges, culminating in a popular local pastime: the toilet-bowl-tossing contest.
According to the blog Sanitation Updates, the prince attributed his not-inconsiderable aptitude for the sport to his chairmanship of UNSGAB, the United Nations Secretary-General's Advisory Board on Water and Sanitation.
The contest brings to mind the the exploits of those members of the British royal family who took part in It's A Royal Knockout, a bizarre TV game show fondly recalled as "the day when royalty lost the plot."
Compared to the recently-disclosed leisure activities of another European monarch, Spain's King Juan Carlos, though, it seems positively harmless.