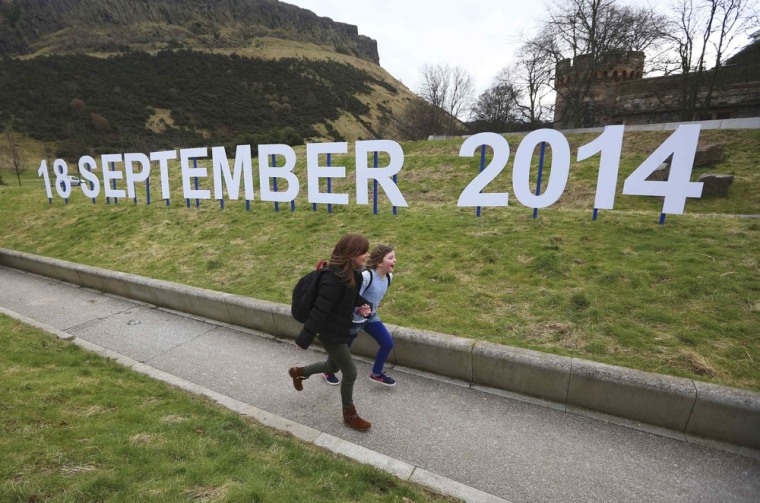 Scotland will hold an independence referendum on Sept. 18, 2014, its First Minister Alex Salmond said Thursday — a vote that could see it split from the rest of Britain.
The announcement of the date was the latest step in the process toward possible independence for the nation's 5 million citizens.
Voters will be asked a single question: "Should Scotland be an independent country?"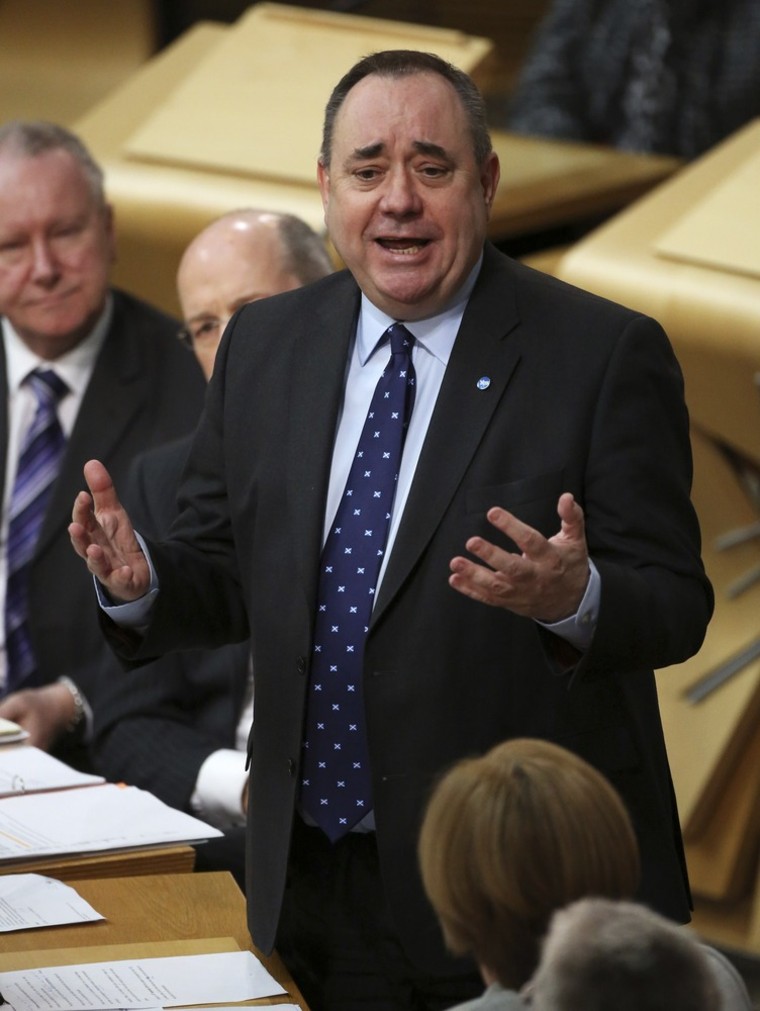 Salmond's pro-independence Scottish National Party, or SNP, won a majority in the Scottish Parliament in May 2011 elections, providing what he called a "once-in-a-generation" chance for Edinburgh to break ties with London.
His deputy, Nicola Sturgeon, said the event would be a "momentous day for Scotland."
But the SNP faces an uphill battle to win the referendum, Reuters reported, with opinion polls putting support for independence at about 30 percent of the electorate in Scotland, while about 50 percent favor the status quo.
Announcing the date as he unveiled the Scottish Independence Referendum Bill in the Scottish Parliament, Salmond said: "I believe it will be the day we take responsibility for our country, when we are able to speak with our own voice, choose our own direction and contribute in our distinct way," the BBC reported.
The vote is slightly earlier than had been expected and will take place slightly before the Ryder Cup golf tournament is staged at Gleneagles —one of the events that people had assumed would be used to build up a feel-good factor in the run-up to the plebiscite, The Scotsman newspaper reported.
However, The Herald newspaper noted that having the vote earlier allowed independence supporters "to hope for a feelgood bounce" from Glasgow's Commonwealth Games, which take place in July and August, as well as from the build-up to the Ryder Cup.
The SNP complains that the British Parliament, where members representing Scotland are a small minority because England has a much bigger population of 53 million, does not have the particular interests of the Scottish people at heart.
Reuters summarized the independence debate, shortened to 'indyref' on social media:
The SNP argues that North Sea Oil revenues combined with the local farming, fishing and whisky industries would enable an independent Scotland to prosper.
But other parties in Edinburgh and the London government say both Scotland and the rest of the United Kingdom would lose out.
Critics of the SNP say oil reserves are dwindling and Scotland would lose the disproportionately generous share of taxpayer money raised across Britain that it currently receives.
Scottish secession would pose serious challenges to the remainder of the United Kingdom, such as what to do about its Trident nuclear submarine fleet which is based in Scotland.
Reuters contributed to this report.