Traces of the deadly radioactive material polonium-210 have been discovered on the belongings of the late Palestinian leader Yasser Arafat, findings that "support the possibility" of poisoning, according to new study.
Toxicologists at Switzerland's University of Lausanne found the substance on a toothbrush and in underwear owned by the Palestinian Liberation Organization (PLO) leader, who died in a French hospital in 2004 at the age of 75.  
It is the same material connected to the London death of the former Russian spy-turned-Kremlin-critic Alexander Litvinenko two years after Arafat's death.
In an article published Saturday in the medical journal The Lancet, Swiss toxicologists said they examined 38 items of Arafat's clothing, including his hat, toothbrush, hospital gown and underwear, and tested them for polonium.
These were then compared with 37 uncontaminated cotton items.
Several of Arafat's belongings "contained higher unexplained" levels of polonium than the reference samples, the article reported.
"These findings support the possibility of Arafat's poisoning," the report stated, adding that "although the absence of myelosuppression [bone marrow deficiency] and hair loss does not favour acute radiation syndrome, symptoms of nausea, vomiting, fatigue, diarrhoea, and anorexia, followed by hepatic and renal failures, might suggest radioactive poisoning."
The report does not address whether Arafat was deliberately poisoned or whether other factors could have led to his belongings being contaminated with polonium.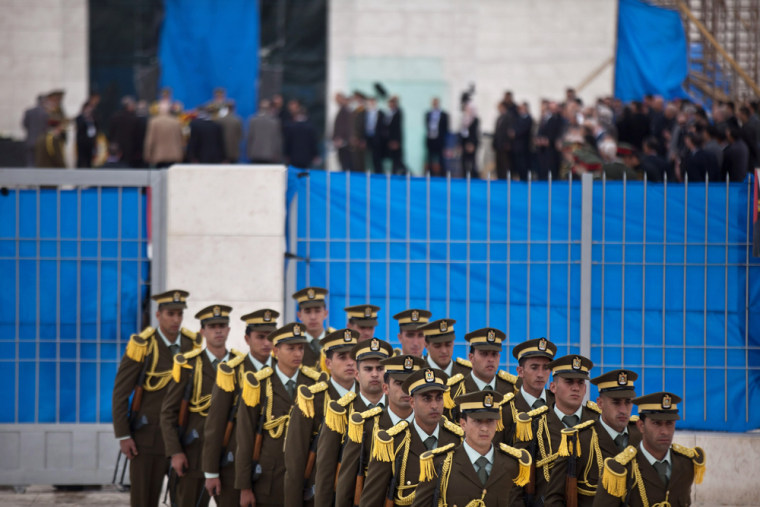 But the findings are sure to fuel further suspicions about the sudden demise of Arafat, who was suffering from nausea, stomach pain and later liver and kidney failure, before he died after lapsing into a coma in Paris' Percy Military Hospital. 
At the time the rapid deterioration of his health and subsequent death baffled French doctors, but Arafat's widow Suha requested no post-mortem at the time, preventing them from investigating further – something the toxicologists regretted because polonium breaks down quickly in the body.
"An autopsy would have been useful in this case because although potential polonium poisoning might not have been identified during that procedure, body samples could have been kept and tested afterwards," they wrote.
Suha Arafat later changed her mind and her late husband's remains were exhumed in 2012, partly to explore whether he, like Litvinenko, had died of polonium poisoning.
Arafat was the champion of Palestinian statehood from the time he was 19, and eventually, the democratically elected president of the Palestinian Authority. He was revered by many Palestinians and Arabs as a freedom fighter and reviled by many Israelis and their allies as a terrorist for his relentless fight for Palestinian self-determination. He also had enemies and rivals within the Arab and Palestinian political circles.
Many Palestinians believe Arafat was poisoned at the behest of Israel — an idea that Israel has rejected.
Related: