LONDON — Kevani Kanda was just six years old when her family accused her of being a witch. She was being molested by a relative and the trauma made her wet the bed and sleepwalk.
But instead of trying to find out what was wrong, Kanda's family were convinced she was possessed by an evil spirit. For the next five years, she was starved, forced to eat her own vomit, beaten repeatedly and given suppositories containing spices to "get rid of the evil spirits." And the torture occurred in a London suburb.
"I never told anyone what was happening to me because to me it was normal," the 25-year-old Christian told NBC News. "That was my normal world back then and unfortunately my teachers did not pick up on the fact I was being horrendously abused."
Kanda isn't alone. London's Metropolitan Police announced this week that reports of abuse where the child is accused of being a witch or possessed by an evil spirit are on the rise. Fourteen years after the force recorded its first allegation of such an incident, there have been at least 27 cases during in 2014 alone.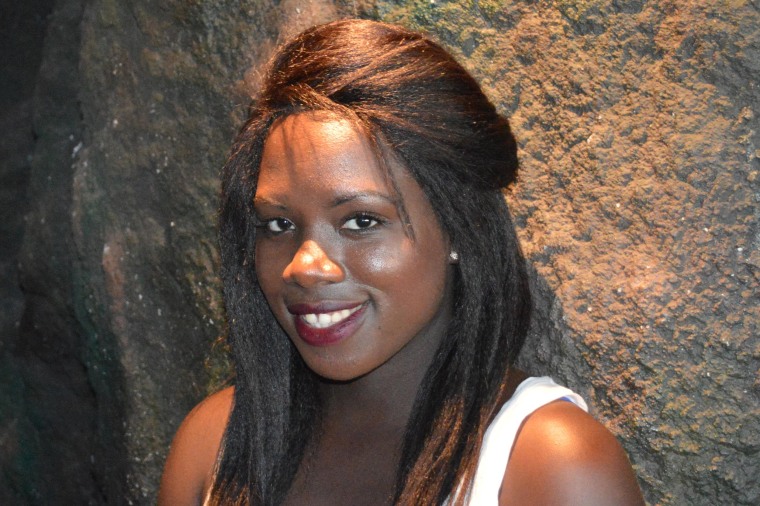 Most of the cases involve pastors or religious leaders in African communities who have incorporated elements of witchcraft or spirit possession into their version of fundamentalist Christianity. These beliefs are widely held in countries such as the Democratic Republic of Congo, where Kanda was born.
In the Congolese capital Kinshasa, fundamentalist sects take money from families to rid their children of evil spirits. In the city of 10 million, more than 20,000 young people are thought to be living on the streets, many of whom have been shunned as witches by their families, according to research by charity War Child. Kanda said a cousin in her homeland is currently living on the streets with her baby after being shunned in this way by the family.
British authorities acknowledge they have been slow to react but say it is clear the issue is widespread in many religious communities in London.
These "rogue pastors" often tell families that a period of bad luck or even an illness has been caused by that child being possessed. What motivates these religious leaders? "Power, money, greed and control," Kanda said. "A lot of these people who go to church are vulnerable and they are looking for something to hold onto."
"Some of the people who do this are gangsters," added Bob Pull, a communities consultant with the London-based Churches' Child Protection Advisory Service charity. "They are making money out of the worries that people have."
Kanda returned to the Congo for a BBC documentary last year and was shocked by what was considered acceptable in mainstream society. Asked how far the abuse went, she said: "How far can your imagination go? I witnessed a four-year-old old boy brought to the church by his mother because he was playing too rough with his brother. The pastor told her [the behavior] was the result of him being possessed and that he was a witch."
The boy endured a four-day "deliverance," Kanda said, in which he was starved, forced to drink hot palm oil and prevented from using the bathroom. "The adults were actually laughing," Kanda said. "They were stepping on his little body, his stomach, saying they were stepping on the spirits."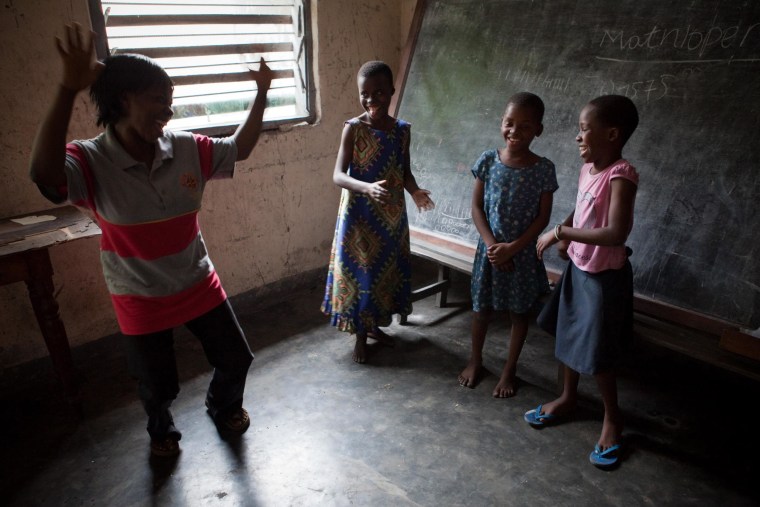 In the past decade and a half, London's most high-profile cases have been linked to Christian groups with roots in Western and Sub-Saharan Africa. But cases involving other faiths, such as Islam and Hinduism, have emerged more recently as authorities have delved deeper.
"To most people accusations of witchcraft may seem so bizarre that they say, 'It can't possibly be happening,'" Detective Superintendent Terry Sharpe said. "But the more you come to learn about the cultures and beliefs of other communities, particularly as now they're moving all around the world, the more people learn about it and have the confidence to report it."
Sharpe is head of the Metropolitan Police's Project Violet, the team tasked with tackling this form of abuse. He said authorities have little idea about how many cases continue to go unpunished.
The 27 cases already reported this year are "purely scratching the surface," according to the CCPAS' Pull.
"Here in London, on an approximation there will be one million people attending church on a Sunday ... and within that there are an unknown number of these churches have no child safeguarding policies or procedures," Pull said. Figures by the London Church Census in 2012 suggest that number is closer to 720,000. But the figures highlight the challenges facing authorities.
"We can't wait for another homicide so that awareness is raised again"
Sharpe and others acknowledge part of the problem with trying to combat abuse linked to witchcraft has been that officers have been wary of being branded racist in the past. The Metropolitan Police has endured a strained relationship with London's black and ethnic minority communities and Sharpe said there had been some initial concerns about the "sensitivity in confronting various faiths."
"To a certain extent professionals are quite scared to address these issues within their practical work," said Mor Dioum, director of the Victoria Climbié Foundation. "Often it's a fear of being accused of being racist or being ignorant of this type of abuse. But the approach must be this, and this is the VCF's position, no culture or religion must be allowed to override the protection of that child."
Sharpe added: "As far as I'm concerned we must not hide behind [fears of racism accusations] — child abuse is child abuse."
Dioum's organization is named after 8-year-old Victoria Climbié, whose guardians tortured and killed her in 2010 after claiming she was possessed by a demon. The Ivory Coast-born girl was burned with cigarettes and forced to sleep in a sealed garbage bag in the bath until she eventually died.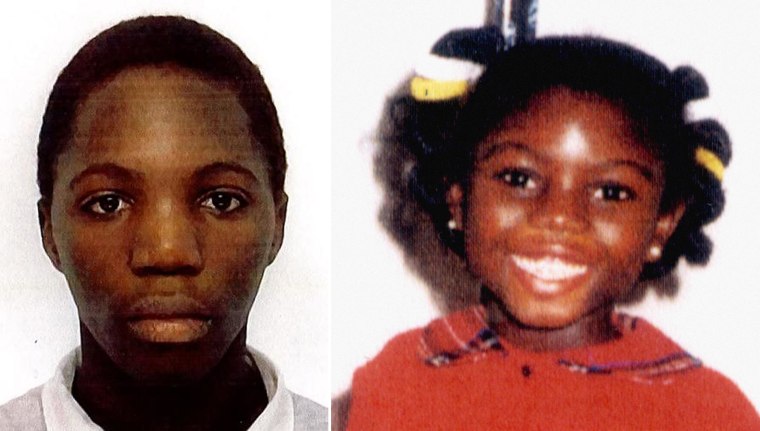 Another high-profile case in London was that of 15-year-old Kristy Bamu, who was drowned in the bath on Christmas Day 2010 by his Congo-born sister and her boyfriend who claimed he was possessed.
These cases were key in bringing the faith-based abuse into the public consciousness. But Sharpe is adamant that police will not wait for another brutal slaying to ramp up their response.
"We can't wait for another homicide so that awareness is raised again," he said. "We need to be doing something to ensure that the warning signs are picked up earlier."
Kanda is optimistic that "it's a problem that can be dealt with, but it's not a solution that's going to come today or tomorrow."
She added: "What has happened to me has not happened in vain. I have a platform to tell people my story so we can work together to do something about it."