It was showtime Thursday for 12 boys and their 25-year old soccer coach who relived their drama of being trapped for almost three weeks in a flooded cave in northern Thailand.
A public exhibition in one of Bangkok's largest malls featured members of the Wild Boars soccer team as well as a reproduction of the cave with simulated sounds of water dripping.
Equipment used in July's rescue is also on display.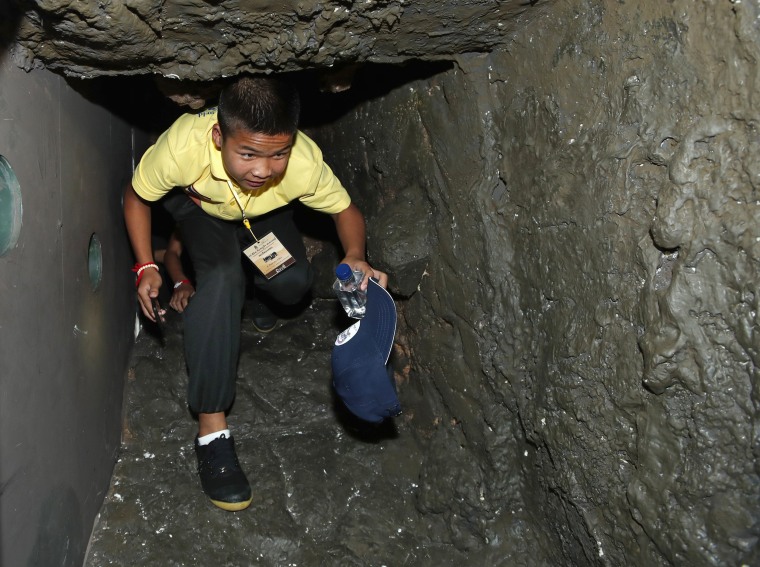 Psychologists had recommended that the boys should have a six-month respite from being pressed to recount their experience, for the sake of their mental health.
But Thailand's military government, eager to share the glory of the good-news story, has brought them out for public appearances and interviews.
A Thai navy SEAL who died while diving to deliver oxygen tanks has been anointed as a national hero.
The boys detailed much of their adventure in the hours after their release. At the Siam Paragon mall on Thursday, they gave mostly brief replies.
An exception to the feel-good vibe has been an ongoing feud between tech entrepreneur Elon Musk and a British caving expert, Vernon Unsworth, whose advice and experience were considered crucial to the rescue operation.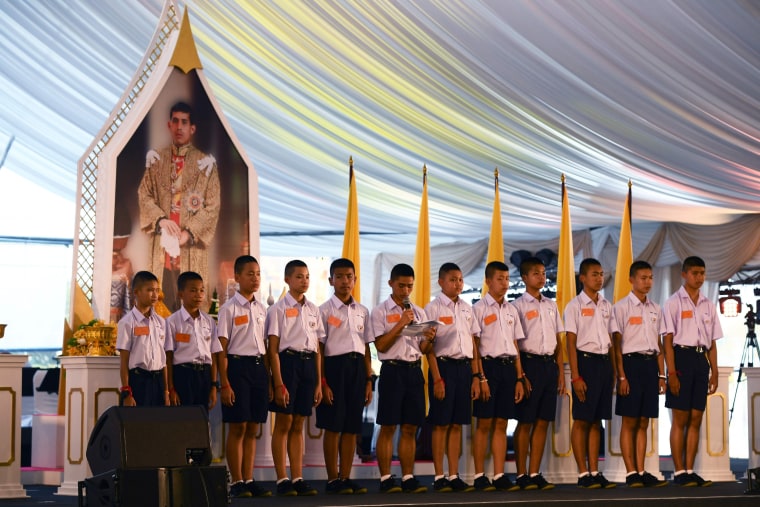 Unsworth criticized a well-publicized effort by Musk to lend a custom-built mini-submarine to the rescue effort, and Musk responded on Twitter with comments implying that the Briton was a pedophile.
In Bangkok, deputy government spokesman Weerachon Sukhondhapatipak, who has been organizing many of the events with the boys, was concerned at Musk's comments highlighting Thailand as a destination for sex tourists.
"When there is this kind of perception we shouldn't overlook it. This reflects our image, which we have to fix. We won't blame him and say 'Oh, he said all those bad things,'" he said. "We should take this information and use it to make changes."