MOSCOW — The siege has finally been broken.
Five meteorologists who were trapped for two weeks after polar bears surrounded their weather station are now able to leave the building after the creatures were chased away, their supervisor told NBC News early Wednesday.
They had been holed up in their facility on the Izvestiy TSIK Islands — around 2,800 miles from Moscow — after around a dozen of the animals moved into the area.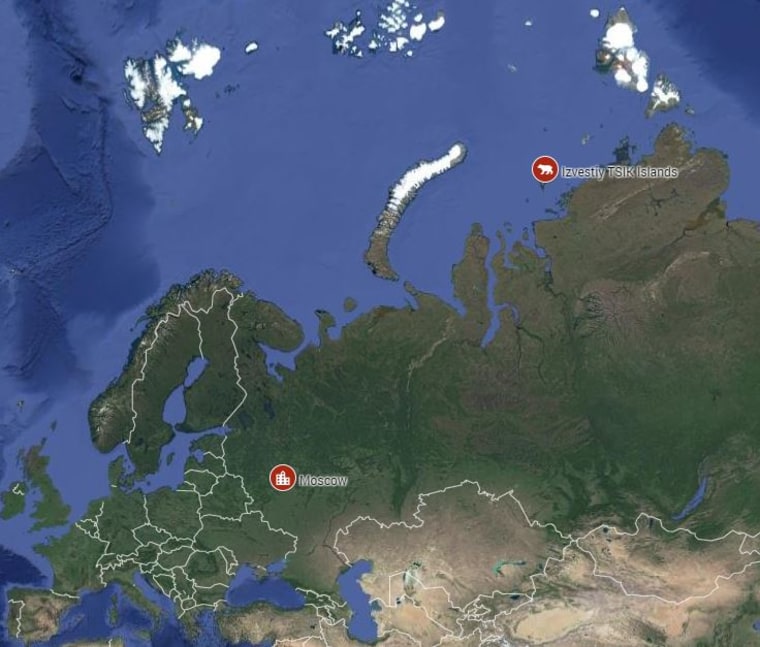 The meteorologists ran out of signal flares that they had been using to scare away the bears, which had previously eaten their guard dog.
Russian officials had feared the siege could last for another month, the time it would take for a specially dispatched ship to reach the islands in the Kara Sea, high in the Arctic Circle.
But on Tuesday night a research vessel took a detour to assist the incarcerated weathermen, station supervisor Vasily Shevchenko told NBC News.
A ship chartered by Russia's state-run oil firm Rosneft frightened away the bears using its helicopter, before resupplying the weather station with more flares and puppies.
"They came around midnight [1 p.m. ET on Tuesday]," said Shevchenko, who is based in the city of Arkhangelsk, 1,200 miles south of the weather facility. "So there's no direct hazard near the station."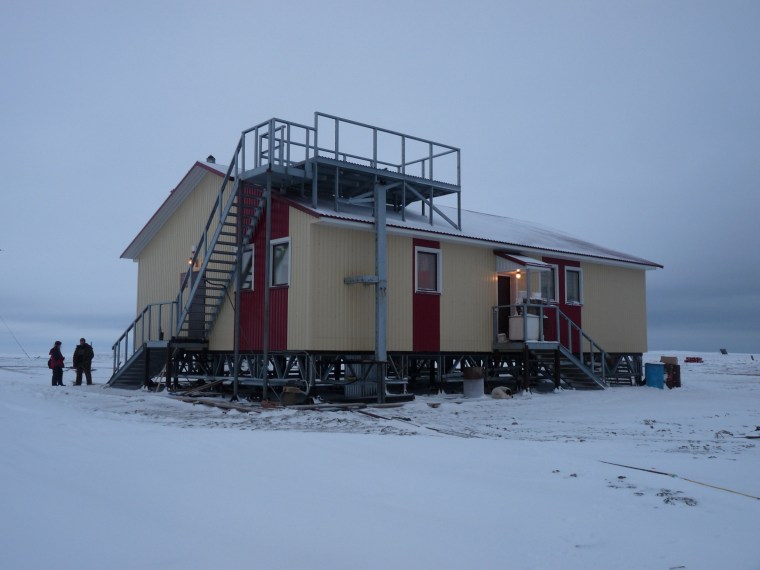 The puppies are not yet big enough to deter the bears, but the station is planning to draft in a replacement adult guard dog as soon as possible.
Some of the bears had taken to sleeping directly outside the windows of the remote outpost.
There was no risk of the researchers starving because they had a year's worth of food, but they were forced to take dangerous trips to a nearby building housing the facility's diesel generator, toting a gun for protection, according to Shevchenko.
Polar bears are an endangered species. In Russia, it's a crime to shoot them unless in self-defense.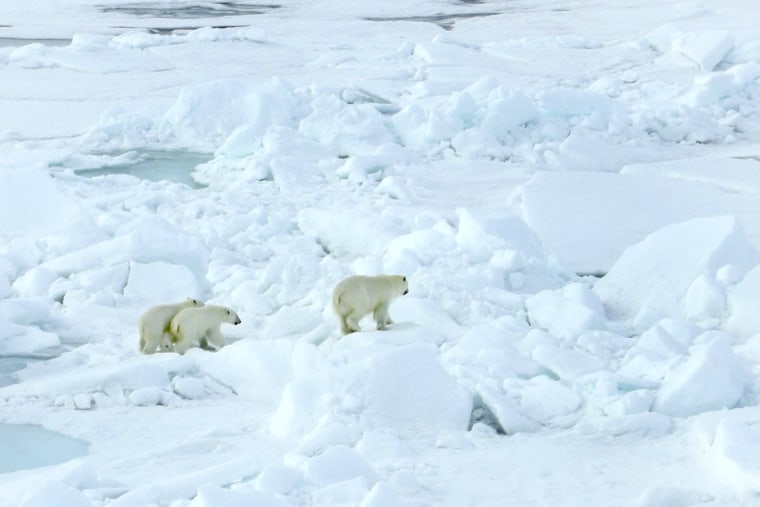 The bears usually leave the islands in the summer, but this time they were stranded by the melting ice, an apparent sign of climate change, according to Shevchenko.
"They've stayed on the island because there's nowhere for them to go," he said.
The animals suffer from global warming because it shrinks the floating ice that forms their main hunting ground. According to the environmental group the World Wide Fund for Nature, known as the WWF, this has prompted some polar bears to go near human habitats in search for food.