MAINZ, Germany — A restaurant in eastern Germany which offered special discounts to coincide with Adolf Hitler's birthday unwittingly boosted funds for anti-Nazi projects thanks to a campaign against Internet hate speech.
The Gasthaus Goldener Löwe — or "Golden Lion" — triggered online anger after it posted a "birthday meal offer" valid only on Wednesday, the 127th anniversary of the Fuhrer's birth.
The traditional eatery, in the state of Thuringia, offered schnitzel and burgers for the price of 8.88 euros ($10) — an apparent reference to the number "88" which is code among neo-Nazis for the publicly-banned "Heil Hitler" salute.
Hitler was born on April 20, 1889, in the Austrian town of Braunau am Inn.
The discount, posted on the restaurant's Facebook page, came as Germany battles a rise in right-wing violence amid a historic influx of refugees across Europe.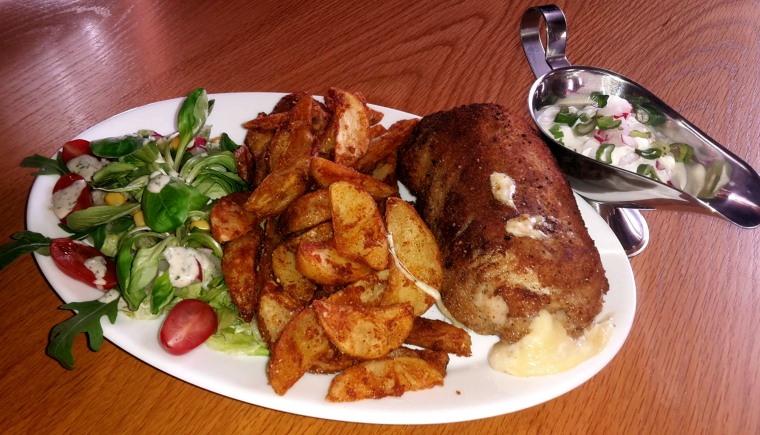 It attracted hundreds of mostly critical comments. "I'm already sick before eating the food. Disgusting," one post read. Users also ridiculed the promotion of meat dishes given then Hitler was an avid vegetarian.
The restaurant's owner was unapologetic in a new Facebook post, laughing off what he called "a pile of criminal complaints."
However, the offer was reported to an Internet campaign called Hate Helps, which turns "hate-comments into involuntary donations for refugees and against the far right."
It donates cash to anti-Nazi projects every time a bigoted post is reported and verified online, and even posts a banner stating "Hating for the right cause" underneath the offensive comments.
The campaign, which launched in October, has already raised about $11,300 for anti-Nazi causes.
"The owner of the restaurant is an alleged neo-Nazi," Fabian Wichmann, who runs Hate Helps, told NBC News, calling the new Facebook offer "a targeted provocation."
"Unfortunately, there is a growing amount of obvious and frank hate speech on the Internet," Wichmann added.