As the chemical tanker CPO Korea passed the coast of Somalia late last month, security personnel aboard the ship noticed a blue-hulled skiff rapidly moving towards them.
Warning shots were fired by guards as the approaching vessel closed-in, only for gunfire to be swiftly returned.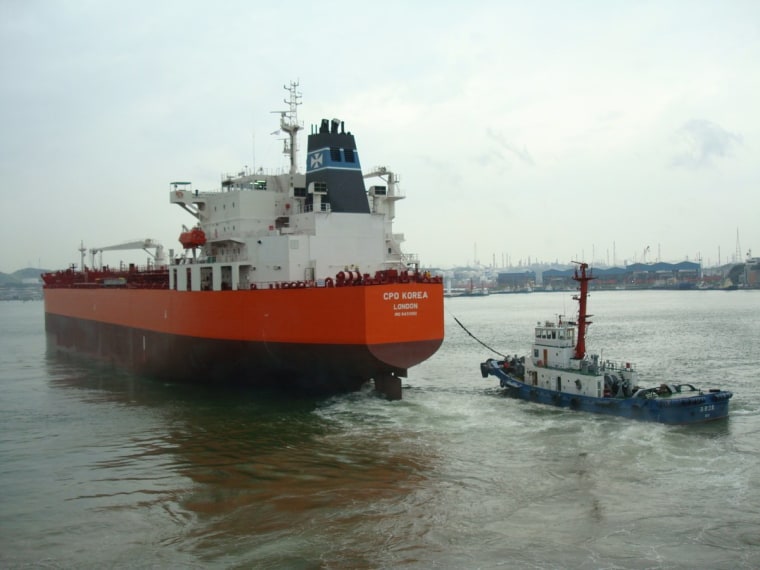 The CPO Korea immediately increased its speed and altered course before eventually breaking away without sustaining casualties, according to a report from the Office of Naval Intelligence.
A once-frequent occurrence, the suspected pirate attack — which took place 330 nautical miles off the Somali coast — was the first on a merchant vessel in the region in two and a half years.
Yet the incident led Maj. Gen. Rob Magowan, the head of the EU Naval Force (EU Navfor) in Somalia, to demand that the international community stay "vigilant."
And a U.N. report published last month described progress made fighting piracy in the region as "fragile and reversible."
Raising 'Cost' of Piracy
Much work has gone into pacifying the once-notorious waters that stretch from the Gulf of Aden, along the coast of Somalia and out into the Indian Ocean.
The multi-nation Combined Maritime Forces, NATO, EU Navfor and individual state navies have all contributed.
In Jan. 2011, 736 hostages and 32 commercial ships were being held by Somali pirates, according to the EU Navfor. By this October, those numbers had been reduced to zero.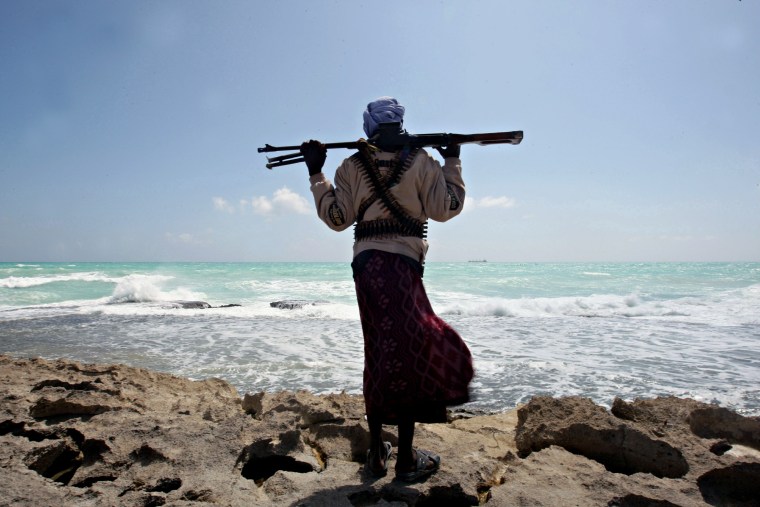 However, the U.N. notes that attacks on fishing vessels have continued. Just last month, 26 fishermen from several countries in Asia were released after being held captive in Somalia for four years.
Col. Richard Cantrill, chief of staff for EU Navfor, highlighted increased naval patrols, private security staff aboard vessels, the formation of best maritime practice guidelines and the ability to prosecute pirates captured, as key factors in closing off opportunities for piracy when he spoke to NBC News by phone.
"If you're a pirate, what we've sought to do is raise the cost of you going to sea to commit an act of piracy," Cantrill said. "If you do, you could meet a naval asset. Ultimately you might end up in prison for your crime."
Yet some experts worry that the CPO Korea incident shows the Somali piracy issue has merely been dormant.
Cyrus Mody, assistant director of the International Maritime Bureau, noted the vast improvement in security over recent years. But he added that the "resurrection" of pirate activity was entirely possible.
"Everyone is quite concerned that the capability and capacity within the Somali pirates still exists. It is just lack of opportunity [because of the naval forces operating in the area] that is showing in the lull," Mody said.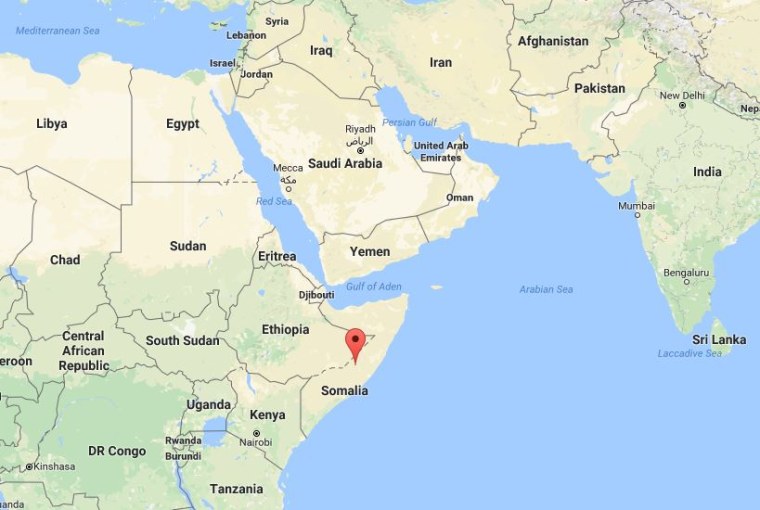 This is a point of view shared by Gerry Northwood, chief operating officer of maritime security firm MAST.
He told NBC News that the risk of piracy "is certainly there" and will remain so until economic, security and political issues within Somalia are resolved.
Although Somalia's first freely elected government in decades came to power in 2012, the country remains beset by problems.
A recent U.N. Monitoring Group report highlighted the continuing threat of al Shabaab militants, while it said "continuing problems of corruption, mismanagement and financial constraints have compromised the effectiveness of the Somali national army."
These factors, Northwood argues, make securing Somalia's coastline and preventing safe anchorage for potential piracy missions extremely difficult.
On top of this, there remain challenges in offering a viable economic alternative to would-be pirates — the most junior of whom can earn as much as $30,000 per mission.
"There's been a lot of good work with [the Somalis] and there has been progress but it's still a very fragile state of affairs," Northwood said.
Nowadays, piracy activity is far likelier to occur in the Gulf of Guinea, on the west coast of Africa, or in Southeast Asia. Data from the ONI states that there have been 152 incidents in the Gulf of Guinea so far in 2016 and 97 in Southeast Asian waters.
Window of Opportunity
With naval resources in the region around Somalia drawn back as incidents have decreased in recent years, it doesn't take much foresight to envision the window of opportunity for pirates widening.
EU Navfor confirmed that while 75 percent of vessels that pass through the Gulf of Aden adhere to maritime best practice — sticking to prescribed routes and checking in with naval forces in the area — only 50 percent of them employ private security.
Northwood argues that some ship owners view the cost of security —which he says can stretch between $4,000 and $30,000 for a voyage between the Red Sea and Sri Lanka — as "a cost too far."
Although the CPO Korea was one of the ships with well-equipped security aboard, others could potentially offer a softer target.
"The thing which we have been particularly clear about is that the sort of attack which we saw happen a couple of weeks ago was likely," said EU Navfor's Cantrill, who expects his organization's mission in the area to be extended in the coming weeks. "The threat is there."