PARIS — A suspect in the fatal stabbing of female employee at a retirement home for elderly missionaries in France was arrested Friday after a manhunt.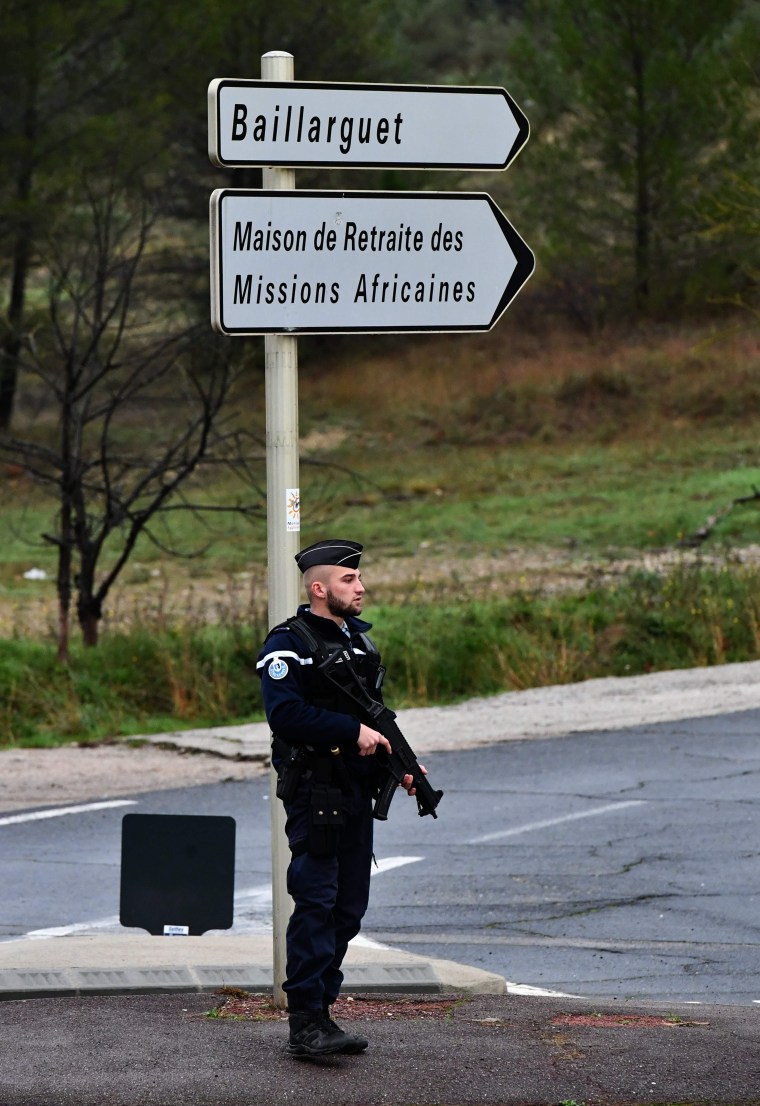 Officials, who told NBC News early Friday that the assailant was armed with a knife and a shotgun, later confirmed that the suspect was arrested on a public road about 100 kilometers from the scene of the crime, which occurred late Thursday. The arrest was made "without incident" and no motivation has been announced. Authorities said there was nothing to connect the incident to terrorism.
Police confirmed that 100 officers were involved in the successful manhunt in the town of Montferrier-sur-Lez, which is located about 6 miles north of Montpellier.
Reuters reported that the home houses around 60 people, including retired missionaries that had worked in Africa as well as a nuns.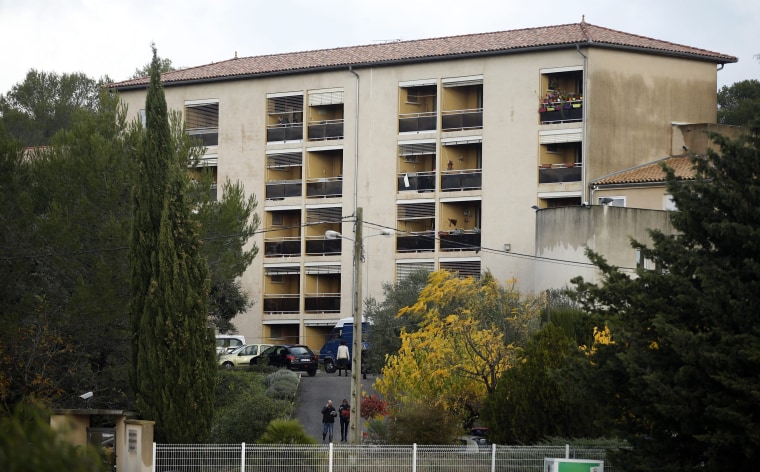 An individual who was wounded in the attack had been tied up by the assailant managed to break free and alert the police.
France has been under a state of emergency since a wave of terror attacks last year.
Interior Minister Bernard Cazeneuve revealed on Monday that several people had been detained in the cities of Marseille and Strasbourg on suspicion of planning "a terrorist act."
In July, an elderly priest was murdered as he conducted Mass at a church in the northern town of Saint-Etienne-du-Rouvray when two knife-wielding attackers linked to ISIS took several nuns and worshippers hostage.