/ Source: Associated Press
RIO DE JANEIRO — The 10,500 athletes at next year's Olympics will feel first-hand the deep budget cuts buffeting the Rio de Janeiro Games: they won't have air conditioning in their bedrooms unless someone pays for it.
Charging for air conditioning is part of what games organizers call finding "fat" and cutting it.
Mario Andrada, spokesman for the Rio Games, said in an interview that organizers have found up to 2 billion reals ($520 million) that needed to be cut as part of balancing the operating budget of 7.4 billion reals ($1.9 billion).
Asked specifically about the need for AC in the bedrooms, Andrada replied: "We don't think it's going to be critical (to have air conditioning) there."
Related: Top Athletes to Watch in Rio
Though the Games take place in the South American winter — Aug. 5-21, 2016 — it could still be hot. This year on Aug. 19 the temperature soared to 95.7 F.
Andrada said national federations might pay for some athletes, though it's unclear if poorer federations could handle the added costs.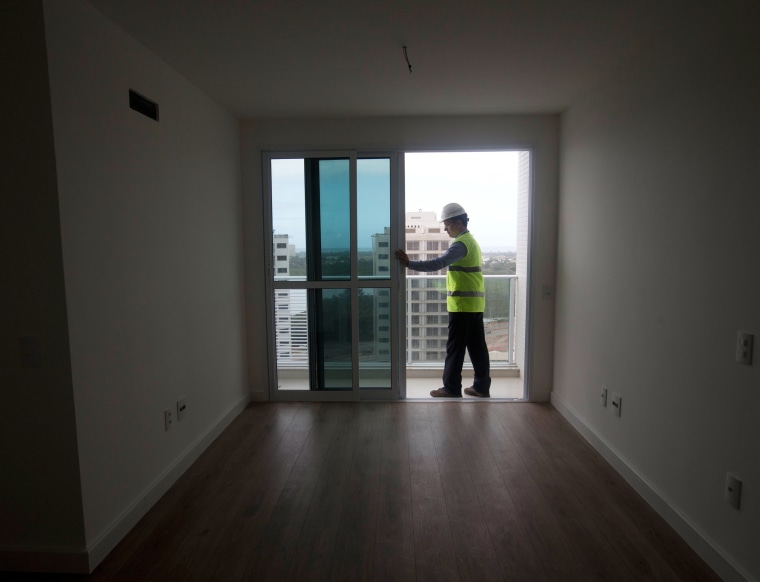 Rio Olympic organizers are being hit by a deep recession, a steep fall in the value of the local currency against the dollar, and 10 percent inflation.
Officials say most of the cuts involve "behind-the-scenes" facilities, unseen on television or by ticket-paying customers. This could involve organizers buying cheaper products and services, reducing signage, or using more temporary structures.
"It (cutting) hasn't been painful so far," Andrada said. "It will be painful from now on because we need to finish the process."
The cuts will be welcomed by those asking why Brazil, with poor schools, under-funded hospitals and high taxes, has spent more than $20 billion to organize last year's World Cup and the Olympics.