Mountains of rotting garbage have been piling up for four months in the streets of Beirut, with recent heavy rains creating rivers of festering refuse in a the streets of a city that's home to 2 million people.
Waste-collection services ground to a halt in the Lebanese capital after one of the main landfill site was shuttered in July.
"The streets are filled with garbage. Piles and piles — mountains — of garbage everywhere," said Imad Bazzi, a 32-year-old campaigner on the issue. "And it has started raining … the result is catastrophic."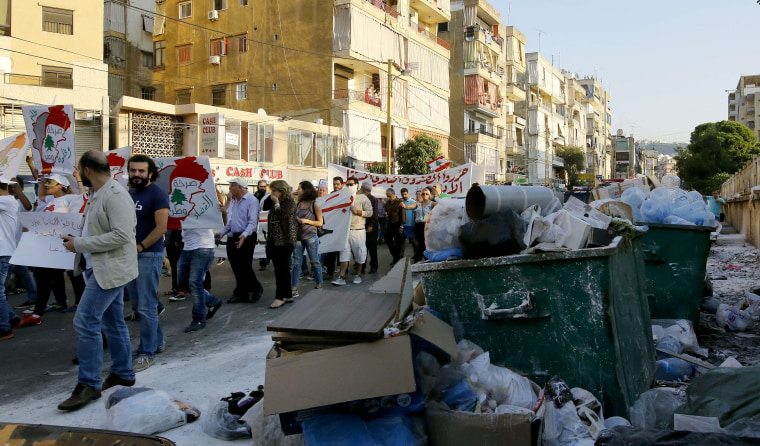 Dany Bouayash, a 16-year-old student, added: "It smells putrid, really. It's indescribable. Every time it rains here the streets are blocked and it reeks constantly, and its spreading viruses."
The waste smells "toxic" and is disrupting daily life, according to college student Petra Radiyeh.
"The garbage is blocking the streets," the 19-year-old said. "You can't drive anymore. You have to change your usual directions."
The landfill site at Naameh was initially opened in 1997 as a temporary solution with a capacity of 2 million tons of garbage. Some 18 years later, it was finally closed having taken more than 15 million tons, according to Lebanon's English-language Daily Star. The government has been unable to find a location for a new landfill site.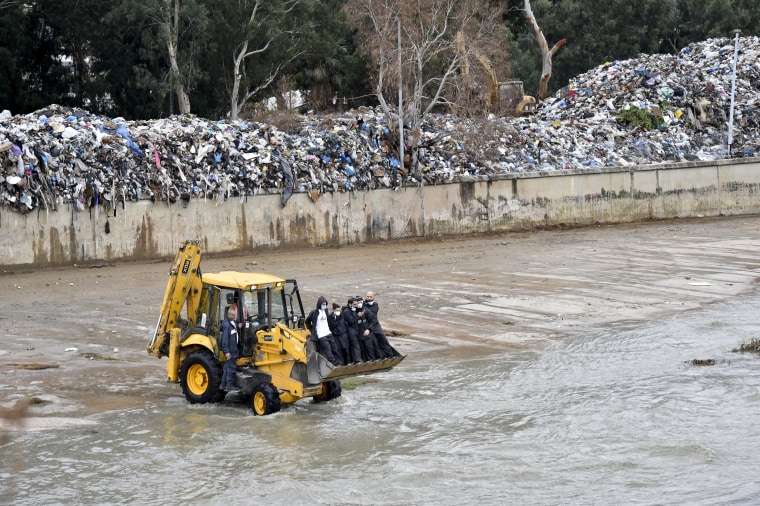 However, activists allege that Lebanon's politically paralyzed government has failed to find a solution because of vested interests.
"They want the garbage and waste management systems to be controlled by the companies they own," said Bazzi, one of the founders of the You Stink campaign that organizes demonstrations against the government's handling of the crisis. "They don't want a logical ... or an environmentally safe solution because this will end the deals."
A wave of protests in Beirut, which included violent clashes in August, has become an outlet for anger and frustration with government graft and mismanagement.
In Lebanon, which has been without a president for more than a year, political power is shared between the country's major religious groups, including Christians, Shiite and Sunni Muslims. The government has come under fire for failing to deliver core public services.
"They can't give us our basic rights which are water and electricity. And they are not even going to pick up the garbage," said Bouayash, who joined two of You Stink's demonstrations this summer. "How can we live with this?