KABUL, Afghanistan — A rocket hit a van carrying American tourists and others in western Afghanistan on Thursday, according to local officials. Six people were hurt in the attack.
Five tourists and the van's driver were injured when the suspected Taliban militants targeted the vehicle carrying visitors from Germany, Britain and the United States, said Jailani Farhard, a spokesman for the governor of Herat province.
Related: Kids Bear Brunt of Record Afghan Civilian Death Toll
Farhard said he did not know whether the Americans were among those hurt.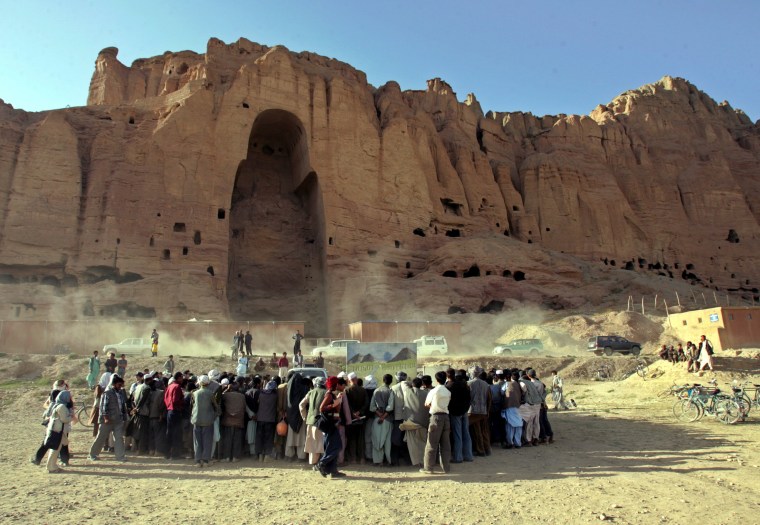 "We have transported all of [the injured] to our medical facility by helicopters and none of the injuries are critical," said Col. Najibullah Najibi, a spokesman for the army. "I don't know their nationalities, but there were 11 foreigners including six men and five women."
The van was traveling with a police escort, Farhad said, adding that the tourists had visited sites in the provinces of Bamiyan and Ghor. They were heading to Herat, which is close to the border with Iran.
Tourists in Bamiyan usually visit the site that used to hold the famed Buddhas of Bamiyan, two giant statues carved into cliffs that were destroyed by the Taliban in 2001. The main attraction in Ghor is the 800-year-old Minaret of Jam, a UNESCO World Heritage Site.
Afghanistan's inter-city highways are becoming increasingly dangerous with militants and bandits preying on travelers.