OSLO - The Rolling Stones staged a high-energy concert in Oslo on Monday as the ever-youthful band resumed a world tour suspended in March after the death of Mick Jagger's girlfriend, fashion designer L'Wren Scott.
Jagger, 70, wearing a tight black shirt and jeans for most of the late-night show in front of more than 20,000 spectators, said he was happy to be back performing in the Nordic city where the band first played on a tour in 1965.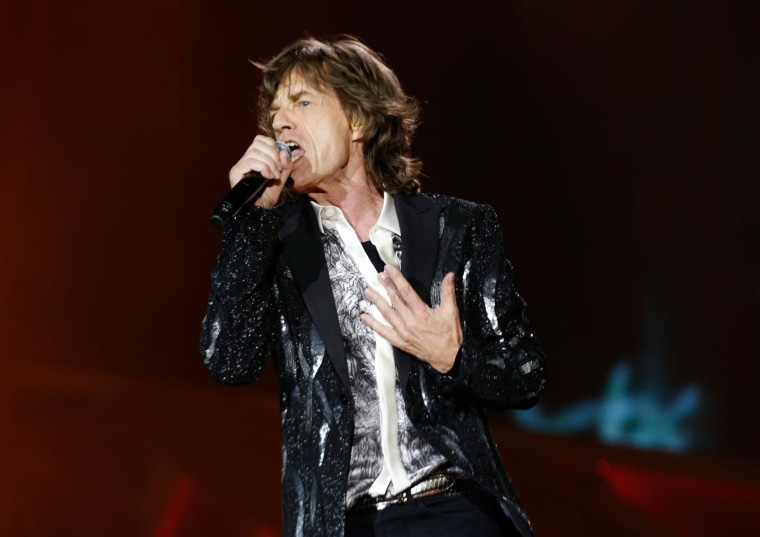 Monday night's concert, with hits including "Satisfaction", "Brown Sugar" and "Sympathy for the Devil," was the first of a European tour that will now go to Lisbon and then Zurich.
The Rolling Stones postponed concerts in Australia and New Zealand in March to mourn Scott, a 49-year-fashion designer and former model who committed suicide in her Manhattan apartment.
Jagger said on his website just after her death that he was struggling to understand "how my lover and best friend could end her life in this tragic way."
He did not refer to Scott during the Oslo concert. The Australian and New Zealand concerts have been rescheduled for October and November.
Jagger told the audience the band had asked people to request songs over the Internet and joked that the favorite had been "Take on Me" - a hit by Norwegian rock band A-ha.
He said the singing was too high pitched for him and launched instead into the Rolling Stones' "Let's Spend the Night Together."
Guitarist Ronnie Wood, 66, at one point rocked his arms as if cradling a baby - Jagger explained that he was celebrating the birth of a grandchild.
- Reuters