KRAKOW — Filmmaker Roman Polanski testified at a hearing in Poland on Wednesday regarding a U.S. request for his extradition over a 1977 child sex crime conviction, though the court said it needed more time to make a decision.
Dariusz Mazur, the judge presiding over the case in the southern Polish city of Krakow, said the court could not make a ruling on Wednesday since it still had to consider additional documents submitted by Polanski's lawyers. "The proceeding will not be finished today," Mazur said.
Mazur said the filmmaker's lawyers had handed in preliminary documents in English and in German from his unsuccessful extradition proceedings in Switzerland in 2010. Polanski's hearing started at 9 a.m. local time (4 a.m. ET) and was closed to the media.
PHOTOS: Polanski's Infamous Life and Career
Under Polish law, if the court rules in favor of the extradition request, it will then be passed on to the justice minister who will make the final decision on whether to hand over Polanski to the U.S. authorities.
The Oscar-winning filmmaker pleaded guilty in 1977 to having unlawful sex with a 13-year-old girl during a photoshoot in Los Angeles fueled by champagne and drugs. Polanski served 42 days in jail as part of a 90-day plea bargain. He fled the United States the following year, believing the judge hearing his case could overrule the deal and put him in jail for years.
In 2009, Polanski was arrested in Zurich on a U.S. warrant and placed under house arrest. He was freed in 2010 after Swiss authorities decided not to extradite him.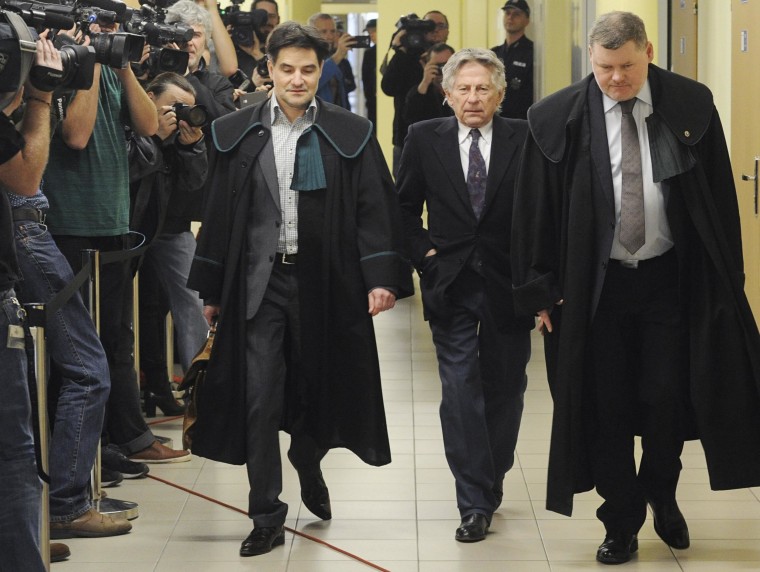 IN-DEPTH
— Reuters