As the papal conclave continued in Rome, wrapped in mystery and secrecy, there was no indication that the 115 cardinals will be deciding between just a couple of front-runners in choosing a successor to Pope Benedict XVI.
Milan's Cardinal Angelo Scola and Brazil's Cardinal Odilo Scherer are names that keep cropping up on the lists of papabili, but NBC News Vatican analyst George Weigel says no fewer than 20 men could get votes when balloting starts Tuesday in the Sistine Chapel.
They come from the traditional bastions of Italy, from growth areas like sub-Saharan Africa, even from the United States. Only time — and a puff of white smoke — will reveal which one will emerge as leader of the world's 1.2 billion Roman Catholics.
Here, in alphabetical order, are the princes of the church who Weigel says could be considered for the top job:
Angelo Bagnasco: The archbishop of Genoa, he also heads the influential conference of Italian bishops. Considered an intellectual heavyweight with a teaching background in metaphysics, he was described as a "pragmatic centrist" by the National Catholic Reporter. Bagnasco, 70, received death threats after hard-line remarks against same-sex marriages in 2007.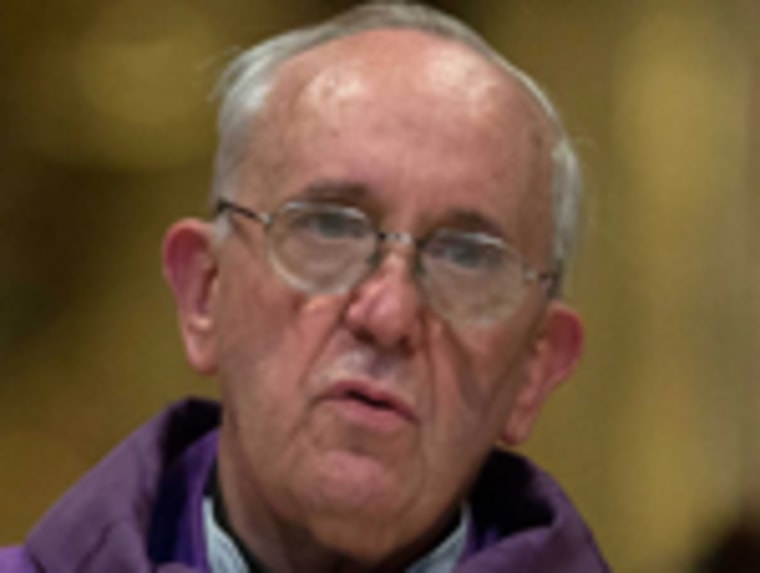 Jorge Mario Bergoglio: The archbishop of Buenos Aires is the Argentine-born son of an Italian railway worker. Seen as a compassionate conservative, he reportedly came in second during the 2005 balloting that ultimately elected Benedict XVI. The 76-year-old Jesuit prizes simplicity and humility and would encourage priests to do shoe-leather evangelization, his biographer says.
Giuseppe Betori: The archbishop of Florence, he has been a cardinal for just a year. As secretary-general of the Italian bishops conference, he "built a reputation for himself as a 'bridge builder' in relations between the Vatican and the Italian government," the Italian daily La Stampa reported. Betori, 66, survived a 2011 assassination attempt by an emotionally disturbed person.
Thomas Collins: The archbishop of Toronto was made a cardinal last year. A biblical scholar, he told an Italian newspaper that the biggest challenge facing the church is persecution in an increasingly secular society. Known for his media savvy and rousing sermons, Collins, 66, helped investigate the sex-abuse crisis in Ireland and sits on a Vatican council on education.
Timothy Dolan: The ebullient archbishop of New York is among the best-known cardinals in America and heads the important U.S. bishops conference. Dolan, 63, doesn't run from political controversy or the cameras. The Vatican has been impressed with his dynamic style, conservative chops and missionary zeal, but others may be wary of his effervescence.
Dominik Duka: Talk about a dramatic back story: the archbishop of Prague was forced to work secretly as a priest during 15 years of Communist rule — spending his days as a designer in a factory — and was even jailed for a year during an anti-religion crackdown. Duka, 66, has been active in getting church property returned in a nation where secularism reigns.
Willem Eijk: The archbishop of Utrecht in the Netherlands has two doctorates — one in medicine, one in philosophy — and is considered an expert on bioethics. Eijk, 59, issued a strong apology in 2011 after a commission found the Dutch church had bungled sex-abuse allegations in past decades.
Peter Erdo: The archbishop of Esztergom-Budapest in Hungary "has been on the ecclesiastical fast track his entire career," the National Catholic Reporter says. A canon lawyer, Erdo, 60, heads Europe's Catholic bishops and sits on key Vatican committees. In Budapest, he was known for encouraging lay missionaries to visit every home in a parish to invite the lapsed back to the church.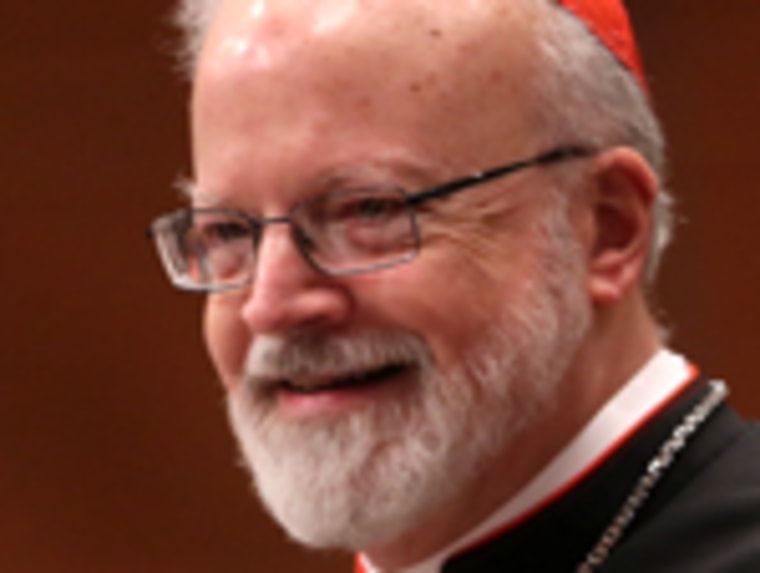 Sean O'Malley: The archbishop of Boston wears sandals and a hooded Capuchin monk's cassock and says he doesn't expect to trade them in for red shoes and white robes. But O'Malley, 68, has gotten high marks for his cleanup of Boston's sex-abuse mess and heads the U.S. Conference of Catholic Bishops' high-profile pro-life committee.
John Onaiyekan: The archbishop of Abuja in Nigeria was hailed as "the Timothy Dolan of Africa" by the National Catholic Reporter for his big personality. Onaiyekan, 69, also has intellectual and moral heft and successfully pushed for Democratic elections in his homeland. "There's nothing to stop an African from being the pope," he said in Rome last week.
Marc Ouellet: The former archbishop of Quebec and current head of the powerful Congregation for Bishops, this Canadian cardinal is on many conclave short lists. A scholarly theologian who is fluent in six languages, Ouellet, 68, has plenty of experience in Latin America, where he taught, and the Vatican, where he essentially serves as a staff director.
George Pell: The son of pub owners, the archbishop of Sydney is seen as a straight-talking conservative with fans in the Vatican hierarchy. Pell, 71, raised eyebrows when he questioned Emeritus Pope Benedict XVI's decision to resign and suggested he was a better theologian than leader. He gets poor marks from sex-abuse victims' groups.
Albert Malcolm Ranjith: The archbishop of Colombo, Sri Lanka, he has strong Vatican ties and was close to Pope Benedict XVI. But the National Catholic Reporter said that Ranjith, 65, may be too traditional; he's against taking communion in the hand and is a fan of the Latin Mass.
Leonardo Sandri: He was born in Argentina and worked as a parish priest there, but Sandri, 69, spent years trotting the globe as a Vatican diplomat. From 2000 to 2007, he was the Vatican chief of staff and he now serves as prefect for the Congregation for Eastern Churches. He's well-liked but may be seen as a better No. 2 than pope.
Robert Sarah: The former archbishop of Conakry, Guinea, Sarah, 67, now heads Cor Unum, the Vatican's charitable arm. He's described as progressive on social justice issues and very conservative on hot-button topics like gays, contraception and abortion. Despite his Roman credentials, he isn't seen as a mover and shaker.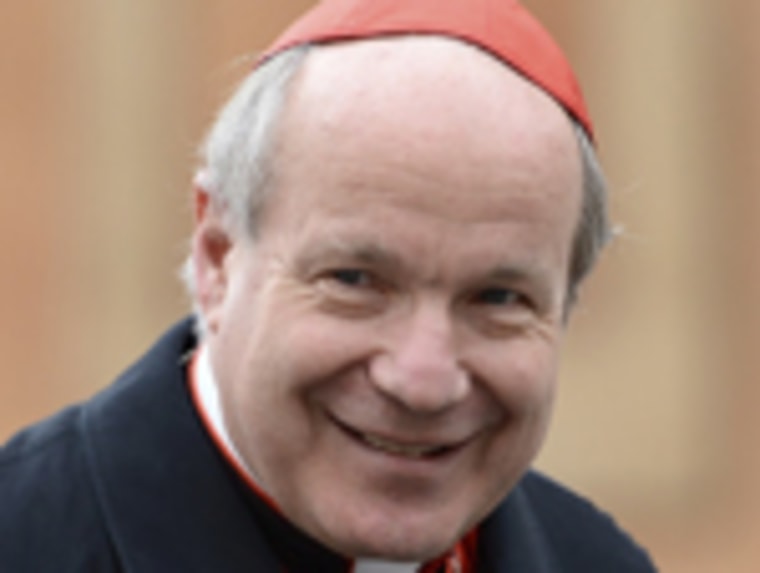 Christoph Schonborn: The archbishop of Vienna is "the closest thing to a wild card this time around," the National Catholic Reporter said. One of the more moderate candidates, Schonborn, 68, made waves a few years ago when he criticized powerful Cardinal Angelo Sodano for blocking a sex-abuse investigation. He comes from a noble family and speaks seven languages.
Angelo Scola: More than one list of papbili has Scola, 71, at the top. He headed the church in Venice, is now the archbishop of Milan, and has ties to the influential and conservative group Communion and Liberation. He's an expert in bioethics and has worked extensively on Catholic-Muslim relations. But he may lack the charisma to seal the deal.
Odilo Scherer: Born in Brazil to German immigrants, Scherer is archbishop of Sao Paulo but has solid Roman experience from his time as prefect at the Congregation for Bishops. The 63-year-old takes the subway to work and is active on Twitter. He's got moderate-conservative credentials but Catholicism is being challenged by Protestant churches on his home turf.
Luis Tagle: The archbishop of Manila has charisma, a preaching style that brings people to tears, social-media know-how and ties to Emeritus Pope Benedict XVI. But Tagle is only 55 years old and became a cardinal just four months ago so Asia's rising star might have to wait until the next conclave.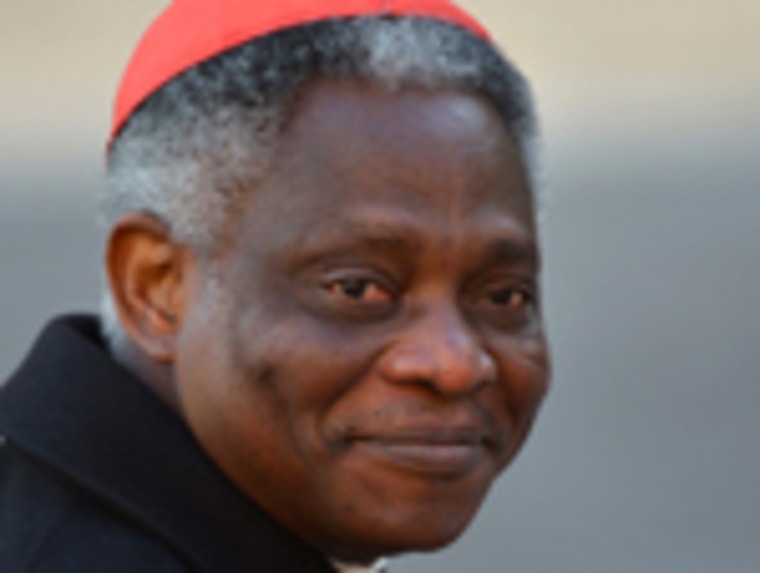 Peter Turkson: The former archbishop of Ghana now heads the Pontifical Council for Justice and Peace. Energetic and easy-going, Turkson, 64, has talked openly about the possibility of becoming pope — too openly, perhaps. He also lost points for clumsily screening a controversial video on Muslims at a Vatican synod. Despite all the attention he gets in the Italian press, Weigel says he's not likely to be a vote-getter.
The Associated Press, Reuters and the National Catholic Reporter contributed to this report
Related: 
Conclave smoke signals a bit of a gray area
From crucifixes to bottle-openers: Memorabilia vendors prepare for new pope