Four officers cooked pasta for a lonely old couple whose sounds of distress were overheard in their home, Rome's police department said.
Authorities were alerted after cries were reported from an apartment in the city, but officers found the occupants had not been the victim of any crime.
Jole, 89, and her husband Michele, 94, explained that nobody had visited them in months and that they had been upset by something they had seen on the television news, the police department said in a poetic update on its Facebook page on Friday.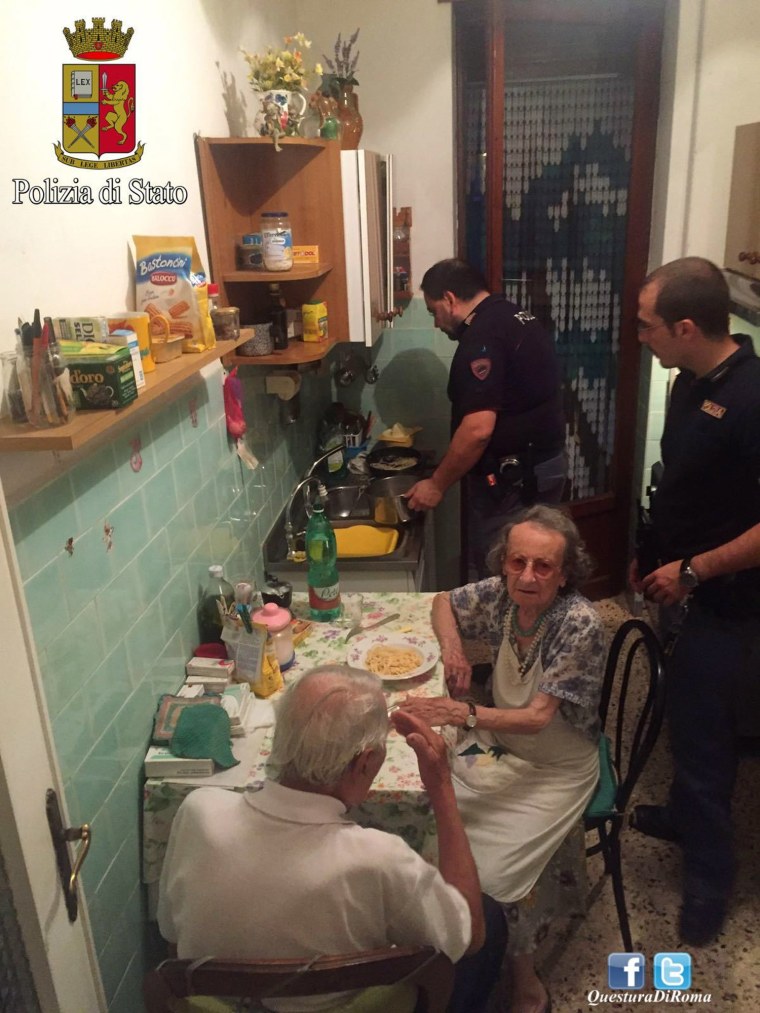 According to the update, which has been shared 26,000 times, the episode occurred on a recent hot summer evening. Police did not provide an exact date or last names.
"There isn't a crime. Jole and Michele are not victims of a scam, as often happens to the elderly, and no burglar came in the house. There's no one to save," it said. "This time … there is a more difficult task to perform here — there are two lonely souls to reassure."
An ambulance was called to check over the couple, who have been married for 70 years.
While officers waited for paramedics to arrive they asked for permission to look inside kitchen cupboards to make sure there was enough food.
One of the officers, named in the update as Andrea, cooked an improvised bowl of pasta and cheese for the couple while the others — Alessandro, Ernesto and Mirko — "entertained their new friends," the department said.
The food was "nothing special," it noted, "but had a precious ingredient — humanity."
"Life is not always easy, especially when the city empties and the neighbors are away on holiday," it said. "Sometimes loneliness dissolves into tears."