TOKYO — A Tokyo subway worker who opened a suitcase that had been held in lost property for over a month discovered the rotting corpse of an elderly women.
The "shocked" staff member immediately reported the grisly find to authorities.
Tokyo Metropolitan Police told NBC News that investigators were attempting to identify the woman. Local media reported she was between 70 and 90 years old.
Chiemi Sugimoto, a spokesperson for East Japan Railway Retail Net, said the suitcase was found inside an unlocked locker by a staff member on April 26 and taken to an unclaimed luggage facility inside Tokyo Station.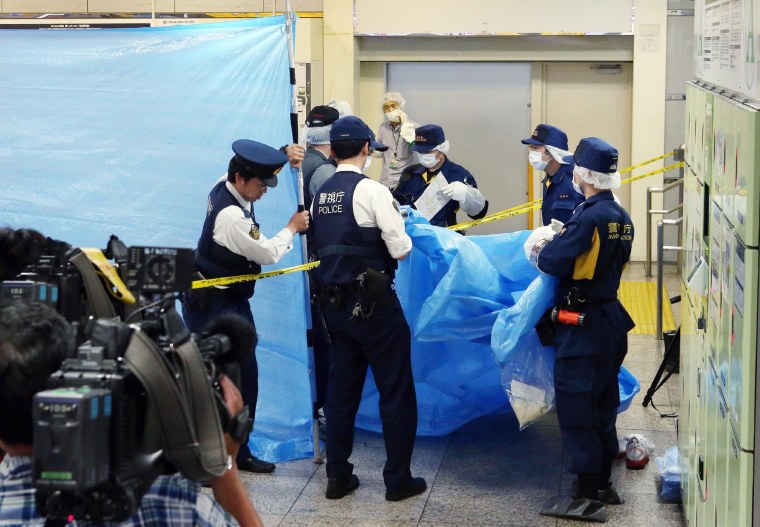 When the storage period expired on May 31, an employee opened the suitcase for the first time and found a body.
Sugimoto said that humidity levels were strictly controlled to prevent damage to the property so staff did not notice any odors. The facility's temperature is always set at at 71.6 degrees.
Henry Austin reported from London.