Looks like Bruce Springsteen's "Born To Run" parody mocking New Jersey Gov. Chris Christie's bridge scandal won't be getting a lot of air time on Rush Limbaugh's radio show.
The conservative talk host ripped The Boss on Wednesday and called him a "low-rent character" for his appearance with Jimmy Fallon on "Late Night" on Tuesday. Video of the duo's performance was headed toward 2 million views on Thursday.
A transcript of Limbaugh's comments details the host's belief that Christie was betrayed by a performer he idolized and who he had seen in concert 127 times. Limbaugh played audio of Christie talking about how he wept after meeting Springsteen after Hurricane Sandy in 2012 and how they discussed the impact of the devastating storm on their beloved state.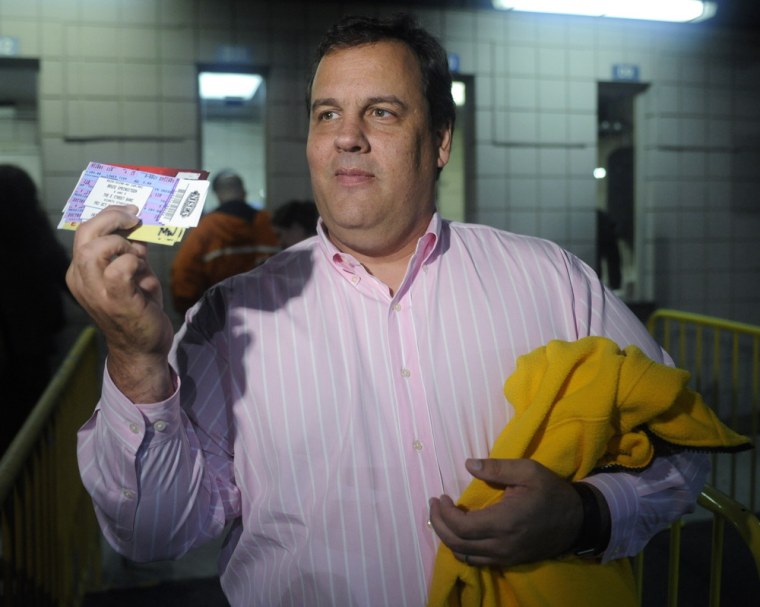 "You are only a friend of a Democrat for as long as they can use you," Limbaugh said of the left-leaning rocker and the Republican governor.
"Christie has publicly said he didn't have anything to do with (the bridge scandal). He's apologized, he's done all the right things — and here is the guy who brought him to tears by talking to him, making fun of him on a late-night comedy show. 
"That is really ... You talk about a low-rent character?" Limbaugh concluded.