LONDON — American hostages are at greater risk of being murdered or tortured because some European nations pay multimillion-dollar ransoms to terrorist groups, a think tank warned Tuesday.
The U.S. has a policy of not paying ransoms to banned militant organizations, a principle it has stood by through the high-profile beheadings of several Americans by ISIS.
Criminals and terrorist groups kidnap between 200 and 300 U.S. nationals each year, according to Hostage U.S., a charity that supports the families of American captives.
"Terrorists abuse hostages whose governments refuse to negotiate in order to raise the pressure on countries which do"
However, despite a raft of international laws and agreements banning payments to terrorist groups, several European nations have reportedly handed over millions of dollars to see their citizens returned home safely.
While this may save lives in the short term, a report by the London-based Royal United Services Institute said this approach is harmful in the long run.
RUSI said paying ransoms not only fuels more kidnappings and terrorist acts — it also endangers the lives and welfare of captives from countries who don't pay, such as the U.S., Canada and the United Kingdom.
"When some governments negotiate on behalf of their citizens, kidnapper expectations and ransoms escalate," the report said. "Terrorists abuse hostages whose governments refuse to negotiate in order to raise the pressure on countries which do."
The U.S. government estimates terrorist groups collected $120 million in ransoms between 2005 and 2012 — with ISIS collecting $20 million in 2014 alone.
An investigation by the New York Times in 2014 found these payments were made almost exclusively by European governments, with the money funneled through a web of proxies or masked as development aid.
Countries such as France, Italy and Spain all deny paying ransoms, but in recent years they have all seen their citizens released by terrorist organizations which had demanded large sums of cash.
Tom Keatinge, the report's co-author and director of Centre for Financial Crime and Security Studies at RUSI, said there was "no question" these countries were paying ransoms, in the process prioritizing the safety of their individual citizens over collective safety from extremist organizations.
"There are some useful examples where these huge ransoms have allowed groups like the Taliban to retool and rearm," he told NBC News. "When countries start paying these sums of money, guess what? They start being more effective."
These countries were "talking out of the sides of their mouths" when they endorsed several United Nations resolutions banning payments to terrorists, according to Keatinge.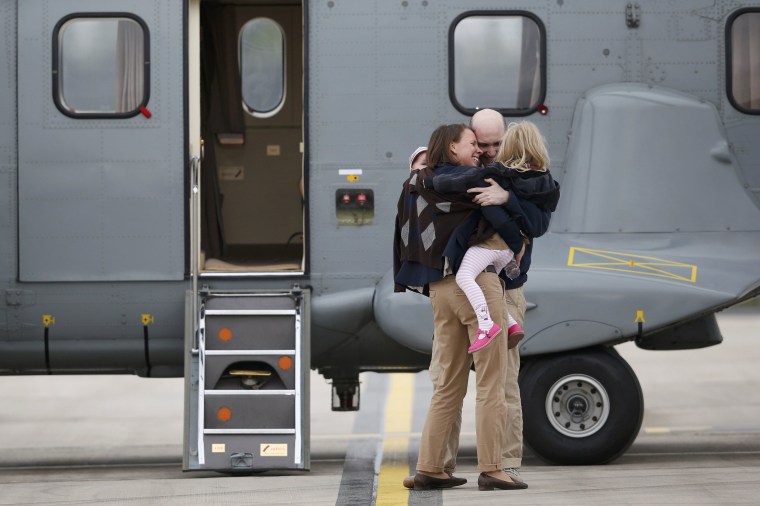 When ISIS released four French hostages in 2014, French President François Hollande was waiting to embrace them on the tarmac at Vélizy-Villacoublay Air Base, before they were then returned to their families.
"Their joyful reunion stands in stark contrast to the subsequent videotaped beheading of journalists and aid workers from the U.S. and Britain later that year," according to the RUSI report. "These brutally different outcomes are attributed by many to the fact that the U.S. and the U.K. maintain a strict 'no-concessions' policy for terrorist-related hostage taking."
The Americans beheaded by ISIS include journalists James Foley and Steven Sotloff and aid worker Peter Kassig. Last year, Canada saw two of its citizens, Robert Hall and John Ridsdel, beheaded by Abu Sayyaf, an ISIS-affiliated militant group in the Philippines.
American journalist Austin Tice was taken captive in Syria five years ago. His parents believe he's still alive.
While the U.S. has banned families and private organizations paying ransoms to terror groups, in 2015 President Barack Obama softened his approach by allowing relatives to communicate with hostage takers without fear of prosecution.
But RUSI said that while some Western allies continued to take drastically different approaches to ransom payments, Americans, Canadians and Brits would continue to get tortured and killed.
"Governments know that engaging with, and offering large concessions to, designated terrorists creates greater insecurity for others, who may be targeted in the future," it said.
Ransom payments also mean that kidnapping is still a lucrative form of fundraising for ISIS and other terror groups and criminals.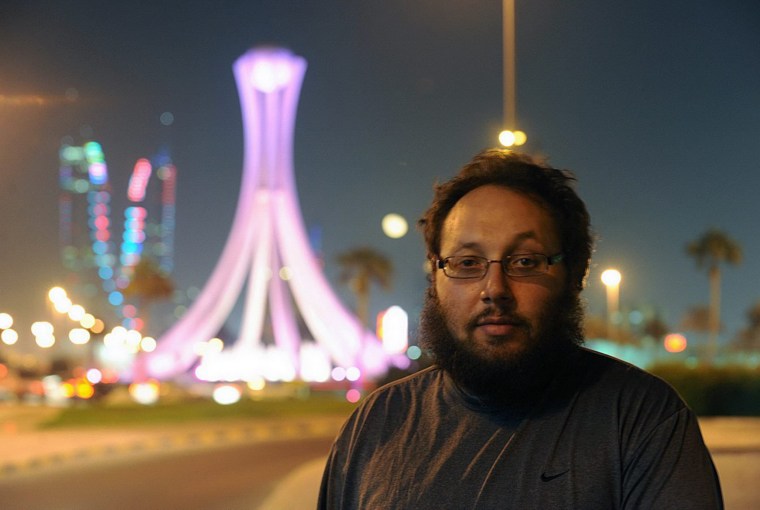 The very act of paying ransoms to terrorists was "likely to be used to fund further terrorist acts and fuel more kidnappings," RUSI said, while adding that if countries "pay ransoms, they become complicit in the crimes and atrocities that are facilitated by their financial contribution to the terrorist organisation."
The report recommended several options to counter this: The first was an enforced ban on all ransom payments to eliminate hostage taking as a valuable source of income; the second was to allow the private sector to negotiate and handle all ransom payments; and the third was to allow private payments but make sure they were monitored by governments and international institutions.
Rachel Briggs, executive director at Hostage U.S., said that progress had been made but called on governments to offer better ways to support hostages and their families.
"It is our hope that the progress made by government and others over the past several years in the wake of increased hostage takings by terrorist organizations and criminal groups will continue," she said.