Russian forces have claimed full control of Bakhmut, ending an intense monthslong battle for the eastern city that came to embody Ukrainian resistance.
The news will serve as a symbolic boost for Russian President Vladimir Putin, but his first major battlefield victory in nearly a year may be a fleeting one, with his military forced onto the backfoot around the city and beyond.
Ukrainian President Volodymyr Zelenskyy, who has spent the weekend rallying support from world leaders, was asked about the city's status ahead of a meeting with President Joe Biden at the G7 summit in Japan.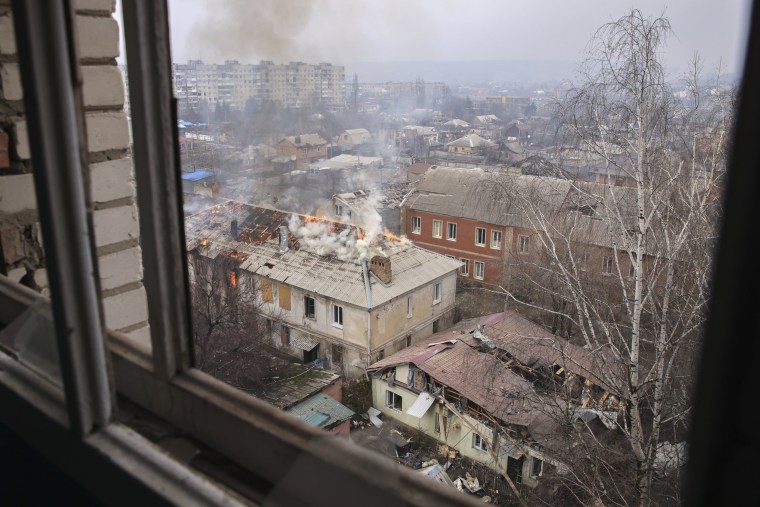 Asked if the city was under Russian control he said, "I think no, but you have to understand there is nothing. They destroyed our city. There are no buildings. It's a pity, a tragedy but for today Bakhmut is only in our hearts. There is nothing of this place, just ground and a lot of dead Russians."
He added that Ukrainian defenders "did strong work in the city."
Zelenskyy's spokesman, Sergii Nykyforov, later clarified on Facebook that his' "no" was referring to Russia's assertion that it had taken the city.
Wagner mercenary chief Yevgeny Prigozhin, whose fighters led the costly Russian push for the city, claimed Saturday to have finally captured it. Russia's Defense Ministry also said in a Telegram post that the city's "liberation" had been completed.
A statement posted to the Russian president's website on Sunday said Vladimir Putin had congratulated Wagner forces and the military "on the completion of the operation," to liberate the city.
After a litany of setbacks, Moscow focused on seizing Bakhmut over the winter in the hopes of a much needed success that could also serve as a stepping stone to the rest of the surrounding industrial heartland known as the Donbas. Ukraine sought to wear down Russian forces by forcing a protracted fight that turned into the longest and bloodiest of the war, buying time for its military to prepare a crucial counteroffensive.
In recent days Kyiv's troops have clawed back ground on the city's flanks, exposing bitter divisions between the Kremlin's military leaders, and leading an angry Prigozhin to say his troops inside the city were at risk of encirclement.
The city's symbolic weight had grown with each day that Ukrainian defenders held out against waves of Russian attacks. That resistance became a point of national pride, with the phrase "Bakhmut holds" becoming a daily patriotic rallying cry. 
It holds no longer, but Kyiv may believe it has served its purpose.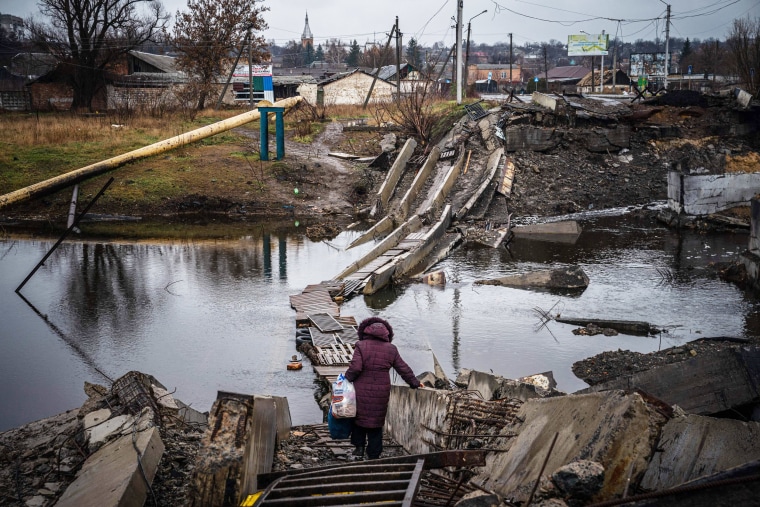 Casualties and counteroffensives
Russian forces sought to surround and relentlessly shell Bakhmut after claiming control of the neighboring town of Soledar in January. As the Russians ramped up their assault, officials in Kyiv voiced increasing alarm for the troops clinging on in Bakhmut.
NBC News visited the city in February and found a dire situation for the few thousand civilians who had stayed behind from an estimated prewar population of around 80,000. Known for its salt and gypsum mines, Bakhmut had become a ghost town, with residents sheltering in basements from the relentless thuds of artillery fire.
But Zelenskyy defied the urging of some analysts and opted to reinforce his troops defending the city rather than withdraw, hoping to frustrate the Russians further and inflict more costly losses on the invaders.
Those hopes appear to have been fulfilled, though Ukrainian troops undoubtedly suffered huge losses themselves.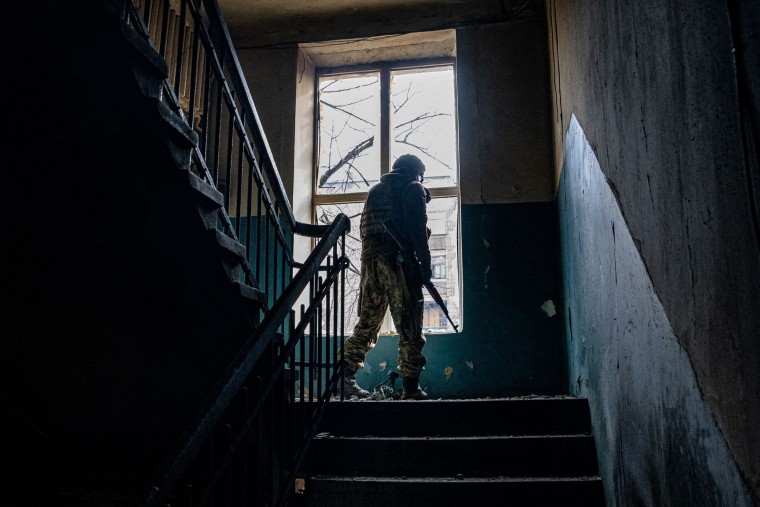 About 20,000 of the Kremlin's forces were killed in Ukraine between December and May alone, the United States estimated recently — half of them Wagner fighters whose combat was focused in Bakhmut.
Prigozhin, a longtime Putin associate and oligarch, has become a public face of Russia's war in recent months behind vocal criticism of Moscow's military leaders and the assault led by his band of ex-convicts.
The mercenary leader has angrily denounced Russia's regular army, accusing them of starving his men of ammunition and abandoning ground they had captured. On Saturday he said his Wagner forces would now pull out of Bakhmut in five days to rest, handing the city's ruins over to the military.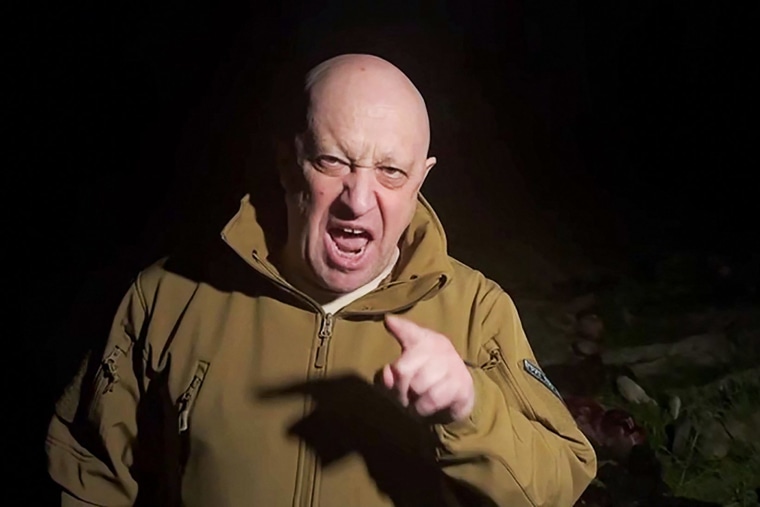 His public feud with the Kremlin's top brass has escalated in recent weeks as his troops inside Bakhmut edged forward even as Russia's army was suddenly driven back on the city's flanks, in Ukraine's first significant gains for months.
While Moscow's capture of the city belies the challenges it now faces, Kyiv has its eyes on prizes to come.
Zelenskyy spent the weekend in Japan attending the Group of Seven summit of world leaders, the latest stop on a recent global tour that has seen him rally allied support and secure new military aid that could prove decisive in the battles ahead.
Ukraine is preparing a sweeping counteroffensive that will aim to seize back land across the front lines of the war.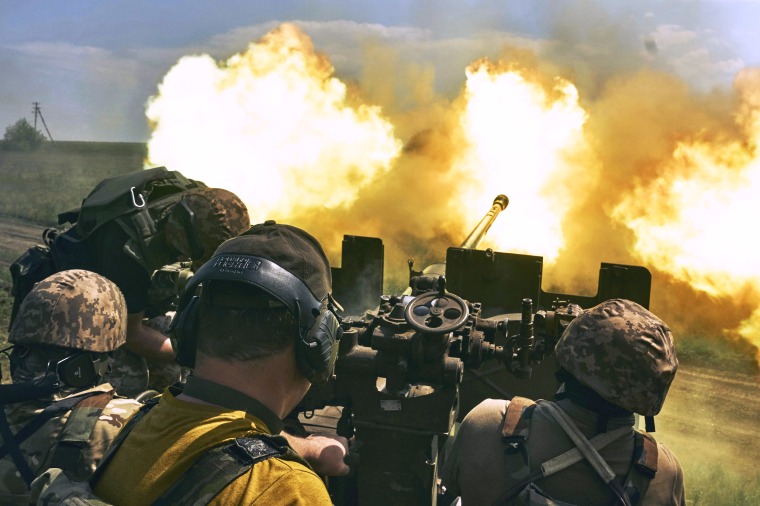 Bakhmut lies in the northeastern part of Donetsk province, one half of the Donbas. It's one of four provinces that Putin illegally annexed last fall, despite the fact that its troops only partially control the areas, with that territory now in Kyiv's sights.
Western officials and military analysts have said that Russia's capturing Bakhmut would be a blow for Ukraine but was unlikely to prove a decisive turning point in the conflict.
Bakhmut's "significance lies in the fact that both sides have invested a great deal of blood in it," Frank Ledwidge, a former British military intelligence officer and a senior lecturer of law and strategy at the University of Portsmouth in England, told NBC News earlier this year.
"I think it is more of a symbolic value than it is strategic and operational value," U.S. Defense Secretary Lloyd Austin said in March. "The fall of Bakhmut won't necessarily mean that the Russians have changed the tide of this fight," he said.
Instead it is Kyiv that is looking to turn the tide in the weeks ahead.