Russian forces on the front line of the bitter fight for control of eastern Ukraine have claimed their first victory in several months of grinding conflict.
After some of the war's most intense combat, Moscow's defense ministry said Friday that its military now controls the mining town of Soledar in the Donetsk region, though Ukrainian officials denied that the town had fallen. NBC News has not verified the claims of either side.
The capture of Soledar would represent a morale-boosting breakthrough for the Kremlin after a long stretch of setbacks on the battlefield and rare signs of disquiet at home ahead of the war's one-year anniversary.
Russia may also now be a step closer to taking Bakhmut, a nearby city that has been devastated by sustained shelling and street battles but remains an important national symbol of Ukrainian defiance.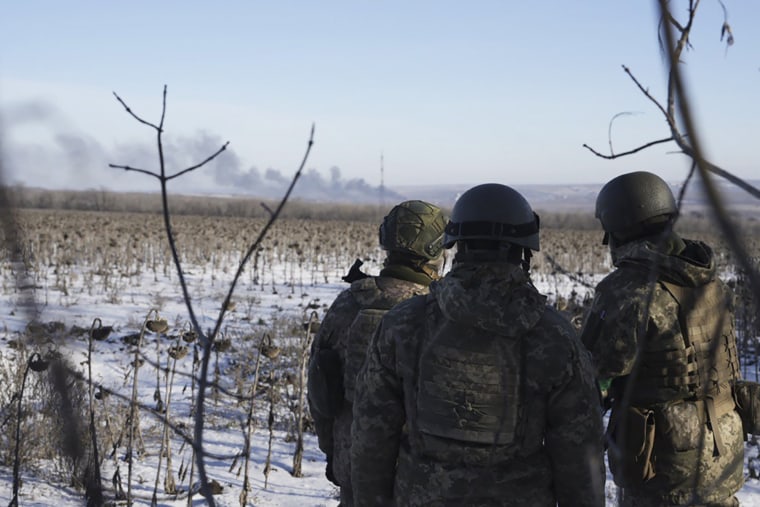 The fighting in the area has been notable for the prominent role played by fighters from the Wagner group of mercenaries.
Wagner chief Yevgeny Prigozhin, an ally of Russian President Vladimir Putin, has become a public face of the war in recent months behind vocal criticism of the Kremlin's military leaders.
He had claimed victory in Soledar earlier this week and boasted on social media that his forces were in sole charge of the town. But the Russian Defense Ministry had stopped short of announcing the news and made no mention of Wagner fighters' role.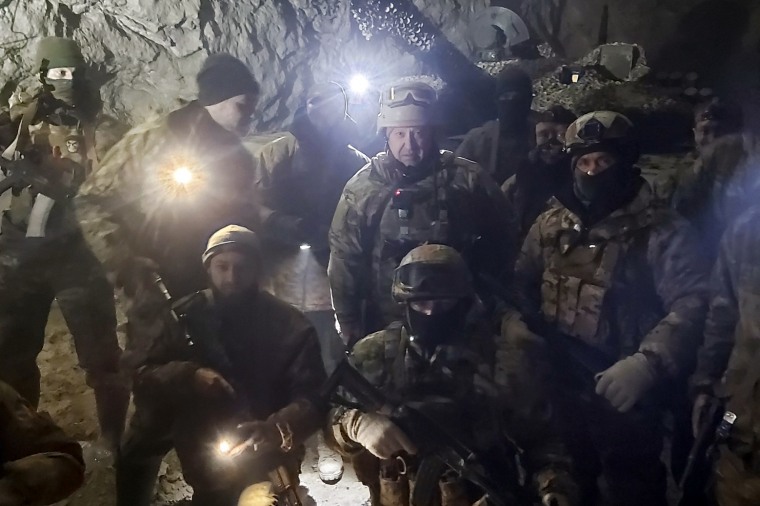 Moscow eventually said it had captured the town in a statement early Friday.
"On the evening of January 12, the liberation of the city of Soledar was completed, which is important for the continuation of successful offensive operations in the Donetsk direction," defense ministry spokesman Lt. Gen. Igor Konashenkov said.
Having not not mentioned Wagner in its initial communication claiming to have captured Soledar, Russia's defense ministry issued a second statement "to clarify" the situation.
It said the "mission was successfully accomplished by the courageous and selfless actions of the volunteer assault units of the Wagner private military company."
But Kyiv pushed back. Serhiy Cherevaty, the spokesman of the Eastern Group of the Ukrainian army, said in an interview that the claim was not true and that fighting was still ongoing in Soledar as of early Friday.
The head of the local Ukrainian administration, Pavlo Kyrylenko, said earlier this week that only 500 people were left in the town, most of them elderly.
Why it matters
The status of Soledar — known for its extensive underground tunnels and salt mines — has been unclear for days.
The town lies in the eastern Donetsk region, one of four that Putin claimed to have annexed last year despite failing to fully control. After the Russian retreat from Kherson in the south, the focus of the war moved east through the winter to waves of Russian attacks and artillery battles against Ukrainian positions.
The capture of Soledar would serve a military purpose while not constituting a turning point in the war, analysts said. It could also fulfil a personal goal of bolstering Prigozhin's growing reputation.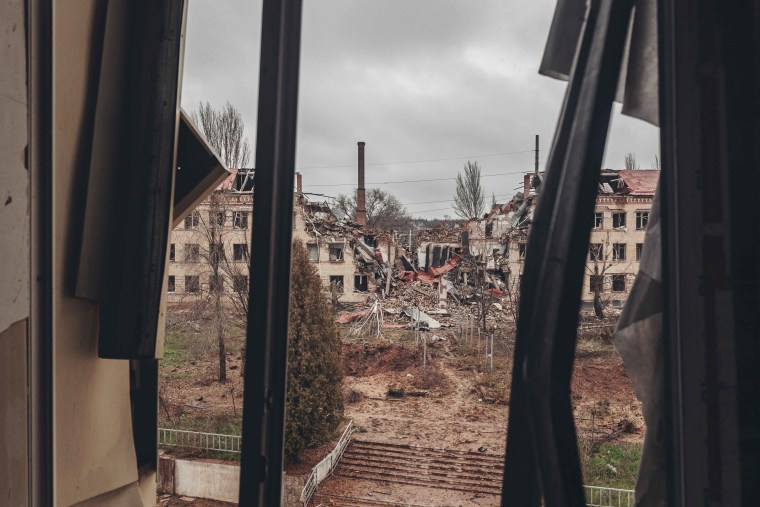 Although it has little intrinsic value, Soledar lies at a strategic point around 6 miles north of Bakhmut, which Russian forces are aiming to surround.
Taking Bakhmut could disrupt Ukrainian supply lines and open a route for Russian forces to press toward Kramatorsk and Sloviansk, key Ukrainian strongholds in Donetsk province.
"The salt mines are located in strategically important underground tunnels — there's a 200 kilometer (124 mile) tunnel network in that area, British intelligence has found, and they say those tunnels are a battleground: whoever takes them can infiltrate behind enemy lines quite effectively," Samuel Ramani,  an expert in politics and international relations at the University of Oxford, said in an interview.
"The next step would be to advance on Bakhmut, but they would have to encircle the city and they are still having problems with that."
The Institute for the Study of War, a U.S.-based think tank, said in its latest daily briefing that "Russian forces likely control most if not all of Soledar."
But this "is not an operationally significant development and is unlikely to presage an imminent Russian encirclement of Bakhmut," it added.
And even if Russian forces did capture Bakhmut, many analysts are unsure that would prove a turning point.
"Capturing Soledar, or even Bakhmut, won't make up for the losses Russia has suffered, including the losses of Kherson for instance," said Michael Horowitz, the head of intelligence at the Le Beck International security consultancy.
Speaking at a press briefing at the White House on Thursday, National Security Council coordinator John Kirby also played down the significance of the fight.
"Even if both Bakhmut and Soledar fall to the Russians ... it's not going to have a strategic impact on the war itself," he said. 
"And it certainly isn't going to stop the Ukrainians or slow them down in terms of their efforts to regain their territory."
The true value of Soledar's capture may not be on the battlefield.
"I think the value of cities like Bakhmut or Soledar are much more symbolic," Horowitz said.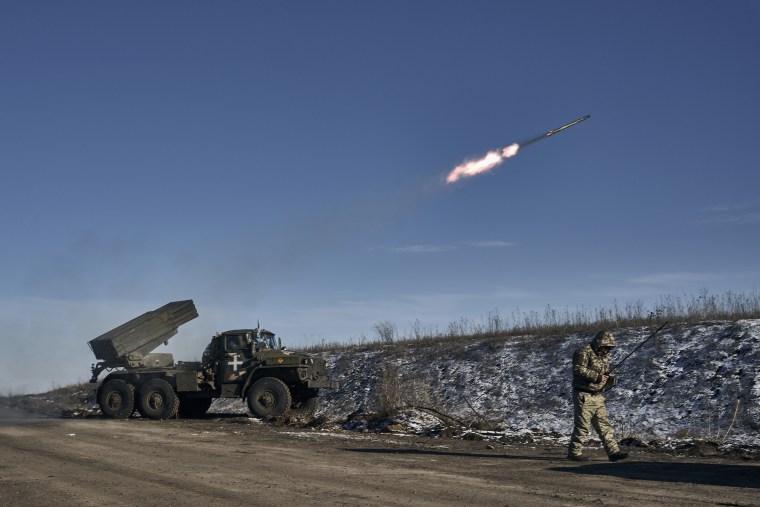 "Russia has been sending wave after wave of soldiers to capture those cities for months, and they've become important for what they represent far more than for their actual military value. Bakhmut is the symbol of Ukrainian resistance, a symbol Zelenskyy visited a few weeks ago hours before flying to Washington. A symbol Russia would very much like to crush," Horowitz said.
That the Soledar operation was apparently conducted at least in part by mercenaries, many of whom are serving criminal sentences, rather than regular Russian soldiers, "tells you everything you need to know about the state of the Russian army," he said.
"The calculus is that those mercenaries are expendable. Their losses don't bear the same domestic cost as those of regular soldiers," Horowitz added.
As for Prigozhin, "he is definitely trying to take credit for this, he wants to elevate his own position internally," Ramani said.
The Wagner chief complained Friday that the regular military had taken credit in Soledar and not mentioned his fighters.
"They are constantly trying to steal the victory from the Wagner PMCs and talk about the presence of it is unclear who, just to belittle their merits," he said, a sign that even battlefield progress may not put an end to internal conflict within Russia.
As the war in Ukraine approaches its first anniversary Feb. 24, attention is naturally turning to who holds the upper hand.
Kyiv argues it cannot win without increased heavy artillery and tanks from its Western allies. Moscow says that its "special military operation" is going to plan, though news of the apparent breakthrough follows the replacement of the overall commander of its forces in Ukraine on Wednesday after just three months in charge.
"Ukraine is currently back on the defensive, which means that by essence, it is fighting a war on Russian terms. This is also why Kyiv needs additional offensive weapons, to seize back the initiative, which they did quite successfully multiple times over the course of the war," Horowitz said.