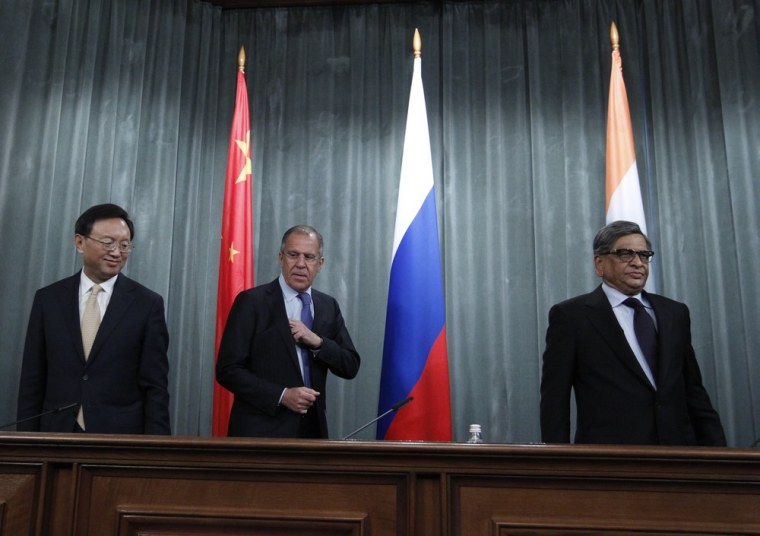 Reuters reports from Moscow — Russia criticized North Korea for its defiant rocket launch on Friday but said it opposes new sanctions against Pyongyang and joined China in calling for restraint from neighboring nations.
"We do not believe in new sanctions - they will not do anything in terms of resolving the situation," Foreign Minister Sergei Lavrov said after talks with this Chinese and Indian counterparts.
Chinese Foreign Minister Yang Jiechi, speaking through an interpreter, expressed concern about the rocket and said Beijing hoped for "restrained actions by the corresponding sides with the aim of preserving stability on the peninsula". Read the full story.