MOSCOW — Vladimir Putin's government has denied allegations that Russia was involved in alleged attempt to kill Montenegro's pro-Western prime minister.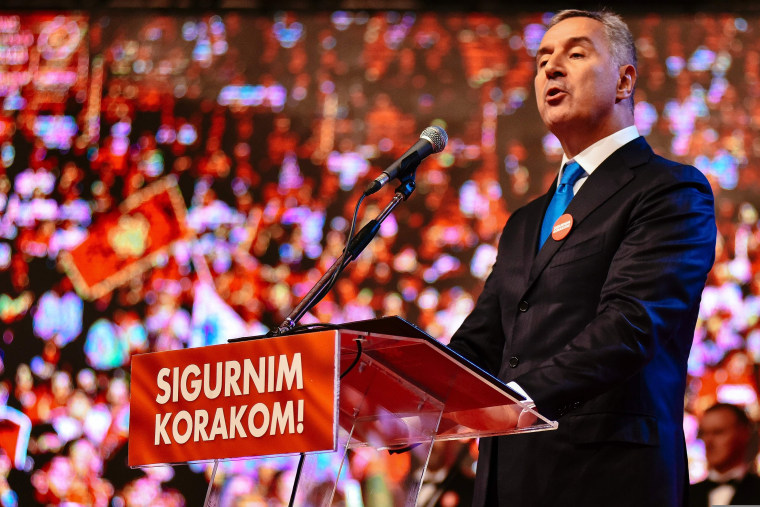 "We, obviously, categorically deny a possibility of official involvement into arranging any illegal actions," Kremlin spokesman Dmitry Peskov said Monday in a response to a question on the investigation into a plot to murder Milo Djukanovic.
Montenegro's chief special prosecutor said Sunday that Russian nationalists were behind an alleged coup attempt. It was said to include plans to assassinate Djukanovic because of his government's bid to join NATO.
Milivoje Katnic said the investigation leads to the conclusion that "nationalists from Russia" organized a criminal group that planned to break into the Balkan country's parliament on election day, kill the prime minister and bring a pro-Moscow coalition to power.
Some 20 Serbian and Montenegrin citizens, including a former commander of Serbia's special police forces, were arrested in Montenegro during the Oct. 16 vote. Fourteen of them remain in custody, including some who have fought for pro-Russia rebels in eastern Ukraine.
Russian officials have denied any involvement. But they have openly supported the "patriotic" parties that are against Montenegro's membership bid in the Western military alliance.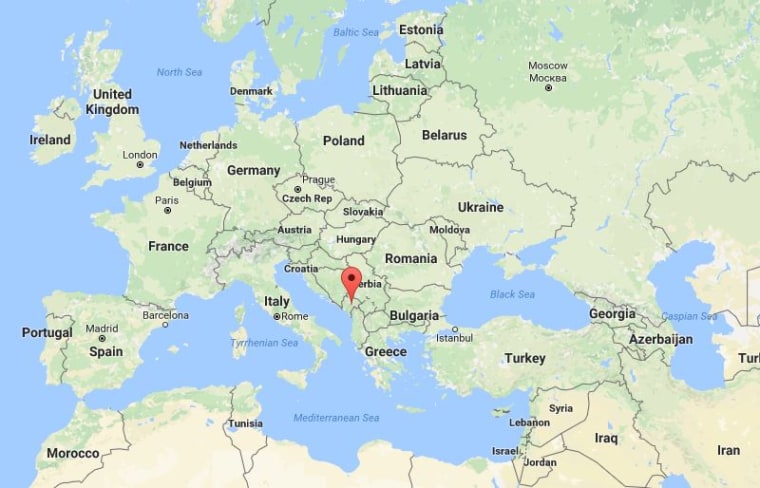 "We don't have any evidence that the state of Russia is involved in any sense ... but we have evidence that two nationalists from Russia were organizers," Katnic told reporters.
Serbian authorities reportedly deported an unspecified number of Russian operatives who were monitoring Djukanovic's movements from Serbian territory.
"Special prosecution of Serbia had those persons under its supervision ... and prevented them from realizing their plan," Katnic said. "Those persons are not on the territory of Serbia any more. I don't know where they are now, in Russia or somewhere else."
He said the coup plot was for 500 people to enter Montenegro on election night to "cause violence ... and hire professional sharpshooters to kill the prime minister."
Katnic added: "The plan was to stop Montenegro on its Euro-Atlantic path, especially to prevent it from entering NATO."
Djukanovic also led the tiny Adriatic nation to independence from Serbia in 2006.
Montenegro has been invited to join NATO despite strong opposition from its traditional Slavic ally Russia. With Montenegro joining, Russia would lose strategic access to the Adriatic Sea and Serbia would remain its only ally in the region.
NATO's Deputy Secretary-General Rose Gottemoeller, who visited Montenegro last week, said she expects the country to become a member next spring after all 28 NATO member states ratify the agreement in their respective parliaments.
Over the 25 years he has spent at the pinnacle of the tiny Adriatic state's politics, Djukanovic has oscillated between the presidency and the prime ministership with only two short stints out of power in 2006 and 2010.
With a population of 650,000 people, Montenegro was a rare former Yugoslav republic that split peacefully from Serbia, avoiding the bloodshed that followed similar moves by Slovenia, Croatia, Bosnia and Kosovo.