MOSCOW — Russia has staged one its largest ever military drills in the annexed Crimea peninsula, deploying missiles and rocket launchers in an explosive and spectacular display of might.
Fighter jets, paratroopers and navy sailors are among 120,000 military personnel taking part in a month of drills across Russia's southern frontiers, including the Caucasus.
On Friday, the exercises continued with a spectacular show on the former Ukrainian peninsula whose annexation in 2014 began an ongoing dispute between Russia and the West and kicked off a war in Ukraine's east.
Despite the muscle-flexing near the border, Russian military officials claimed the drill was long-planned and had nothing to do with antagonizing Moscow's enemies.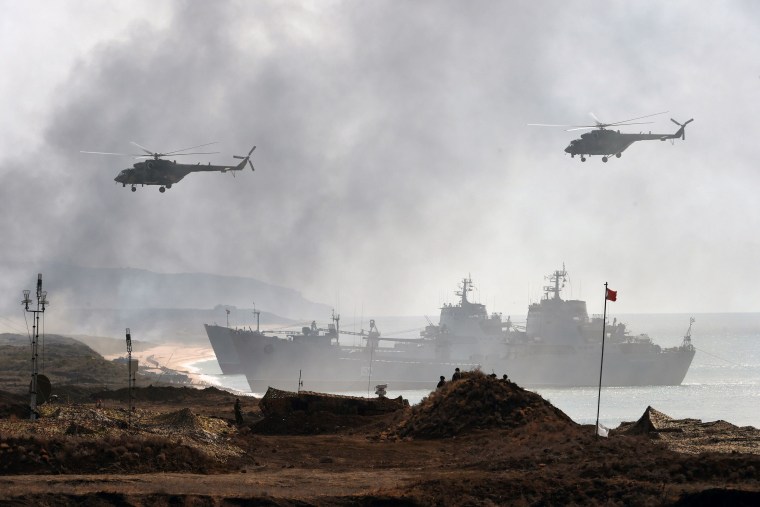 "It's absolute nonsense," Russian Defense Ministry press spokesman, General Igor Konashenkov, told journalists at the Opuk training ground in Crimea. "This is not a provocation. I want to emphasize once again that this was a planned event."
He said: "This is absolutely not a demonstration [of force]. This is a drill which only has one goal - maintaining and improving combat readiness of the Russian Armed Forces."
However, he admitted it was the first time the drill of such a scale was held in the peninsula.
NATO Secretary General Jens Stoltenberg earlier accused Russia of not informing it about the exercises, saying it was not observing agreements between OSCE countries on confidence and security-building.