Russia views the deployment of NATO troops and military hardware to the Baltic states, Poland and Germany as a threat, Russia's state-run RIA news agency reported on Thursday.
RIA cited Russian Deputy Foreign Minister Alexei Meshkov as saying Moscow was watching closely and would ensure that its own security was guaranteed.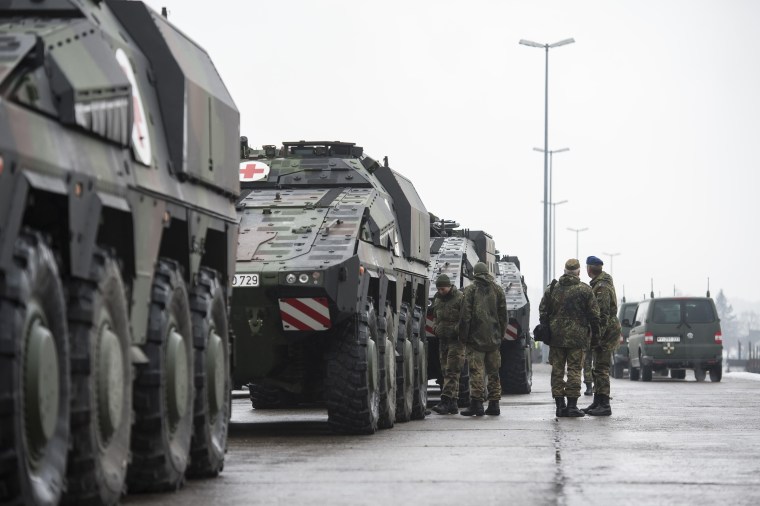 "This deployment is of course a threat for us," RIA cited Meshkov as saying. "And who said that it will end with this? We do not have such information. For the first time since World War II we see German soldiers along our borders."
Meshkov's comments follow the United States deploying thousands of soldiers and heavy weaponry to Poland, the Baltic states and southeastern Europe in its biggest build-up since the Cold War.
Related: British Tanks Roll on Channel Tunnel Test Run Amid Trump, Russia Fears
German troops and armor are also due to reinforce Lithuania this month as part of NATO's plans, which are designed to reassure European countries after Russia's 2014 annexation of Ukraine's Crimea.
Earlier on Thursday, Russia said it viewed Romania as a NATO outpost and as a threat due to it hosting elements of a U.S. anti-missile shield.