LONDON — Russian opposition leader Alexei Navalny announced his release from jail Sunday by posting a selfie on Instagram and offering an upbeat account of his time behind bars.
Navalny uploaded a picture of himself leaving the detention center after 20 days in jail, saying he had read 20 books, learned several words in the Kyrgyz language and drunk 80 liters of tea.
"Ready for work," he wrote before announcing a rally in Astrakhan, a southern Russian city on the banks on the River Volga.
The Kremlin critic — who has said he will run in Russia's presidential election next March — was detained by police last month while on his way to a pre-election rally outside Moscow.
He was later sentenced to 20 days in jail for repeatedly violating laws governing the organisation of public meetings and rallies.
The sentence meant he missed a campaign rally in Vladimir Putin's hometown of St. Petersburg on Oct. 7 — the Russian president's birthday.
Gallery: Police Arrest Over 1,000 in Russia Corruption Protests
"Old man Putin is so scared of our meetings in the regions that he decided to make himself happy with a small gift for his jubilee," Navalny said on Twitter after his sentencing.
Despite Navalny's imprisonment, opposition protesters came out in force across Russia on Oc. 7, calling for Navalny to be released and the Russian president to quit.
Some 200 activists were detained in Moscow and St Petersburg, as protesters shouted "Russia will be free" and "Russia without Putin" in the Russian capital.
It was the third time this year Navalny has been jailed after organizing rallies and protests against government corruption.
Russian opposition activists say they are coming under increased pressure as the presidential election approaches, with authorities frequently turning a blind eye to violent attacks.
Putin has yet to announce his candidacy in next year's vote but he is widely expected to do so and to win.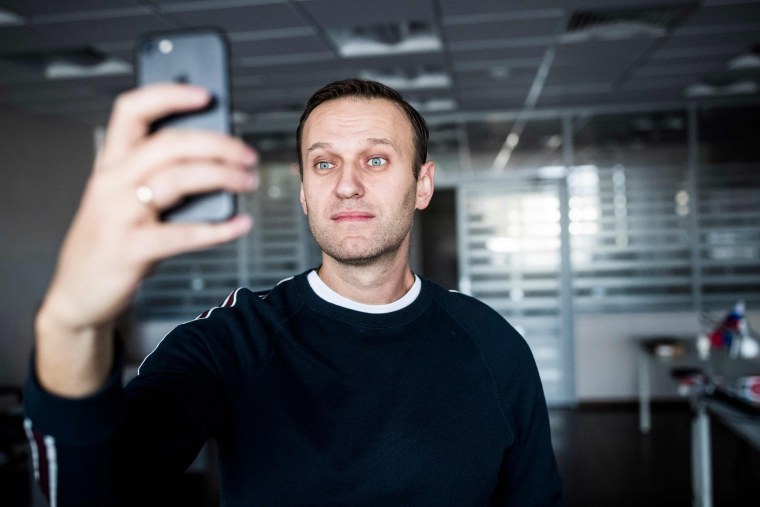 Navalny hopes to run, even though Russia's central election commission declared him ineligible because of a suspended prison sentence, which he says was politically motivated.
Earlier this month Russian celebrity TV host Ksenia Sobchak, 35, announced her intention to become a candidate in the presidential race, a move that is likely to boost public interest in the election.
The socialite and fashion icon posted a video on YouTube arguing that Russia has grown tired of its current political elite and needs a change.