MOSCOW — Moscow plans to sell Iran state-of-the-art warplanes, tanks and missile systems, Russian state media said Wednesday — a haul that could reportedly total up to $8 billion.
The deal to sell an unspecified number of Sukhoi Su-30SM fighter jets to Tehran could be sealed by the end of the year, according to RIA Novosti. The news agency cited an unnamed Russian defense official.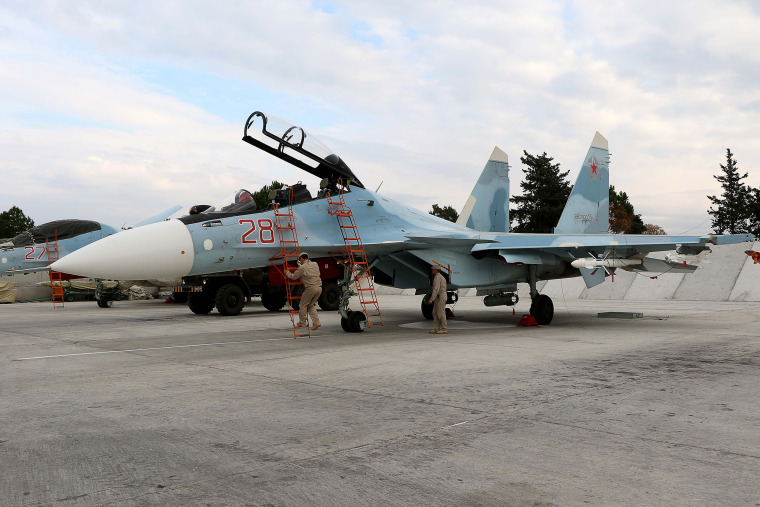 Moscow is also expected to ship the first batch of S-300 missile defense systems to Iran on Thursday, RIA Novosti added, quoting Iranian military official Mostafa Izadi.
The reports could not be independently confirmed by NBC News.
However, they come on the heels of top brass from the two countries trading visits over the past week.
In addition to jets and surface-to-air missiles, Iran is eyeing up Russian warships, diesel submarines, gunships, T-90 tanks and coastal defense systems, according to a report in Russian business daily Kommersant earlier this week.
The total bill for Russian equipment may run up to $8 billion, the newspaper said. It cited Russian defense sources.
Iran is currently required to obtain approval from the U.N. Security Council before purchasing onventional weapons despite the lifting of U.N.'s blanket arms trade embargo after Tehran's landmark nuclear deal with world powers.
Russian officials have not publicly confirmed any of the deals. NBC News could not immediately reach the Russian Federal Service for Military-Technical Cooperation for comment Wednesday.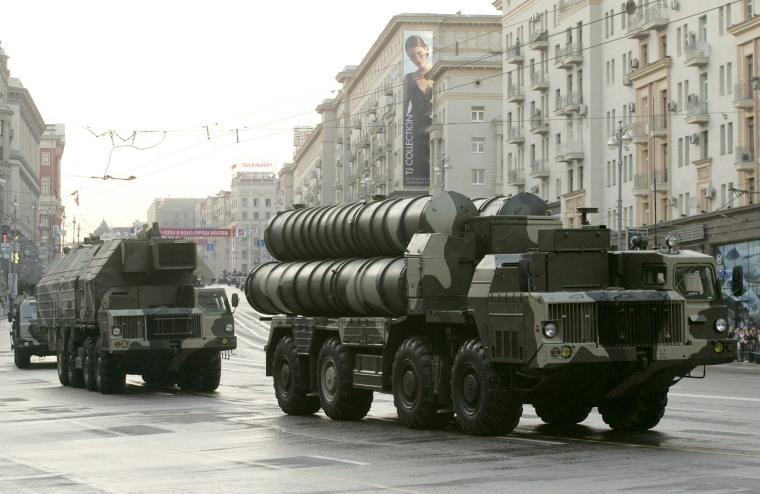 Military cooperation between Moscow and Tehran dates back years.
The S-300s — which are capable of rendering the Iranian sky inaccessible for most U.S. and Israeli jets — were first supposed to ship in 2010, but the delivery was halted in the wake of international sanctions on Iran.
Russia and Iran remain the main diplomatic and military backers of the embattled Syrian strongman Bashar Assad, who is entrenched in a complex, years-long civil war against Islamists and rebels.