Russia has not asked Syrian President Bashar Assad to step down, nor has it offered him political asylum if he quits, Foreign Minister Sergey Lavrov said Tuesday.
The denial came as the Kremlin's top diplomat faced questions from reporters about Moscow's international relations, including its role in Syria peace talks and the Ukraine conflict.
Asked about reports that Russia had demanded Assad stand down in exchange for asylum, Lavrov responded: "In both cases, the answer is: 'No'. This is untrue ... No one asked about political asylum, and no one offered anything of the kind."
In opening remarks, Lavrov pledged that Russia would continue to pursue an "independent" foreign policy and said Russia's military intervention had brought a "clearer picture" to Syria's civil war.
"We have helped to break the trend in the country and narrow the area controlled by terrorists," he said, referring to armed opposition groups backed by the West.
He also called for Kurds to be invited to forthcoming peace talks on Syria, calling their absence "unfair."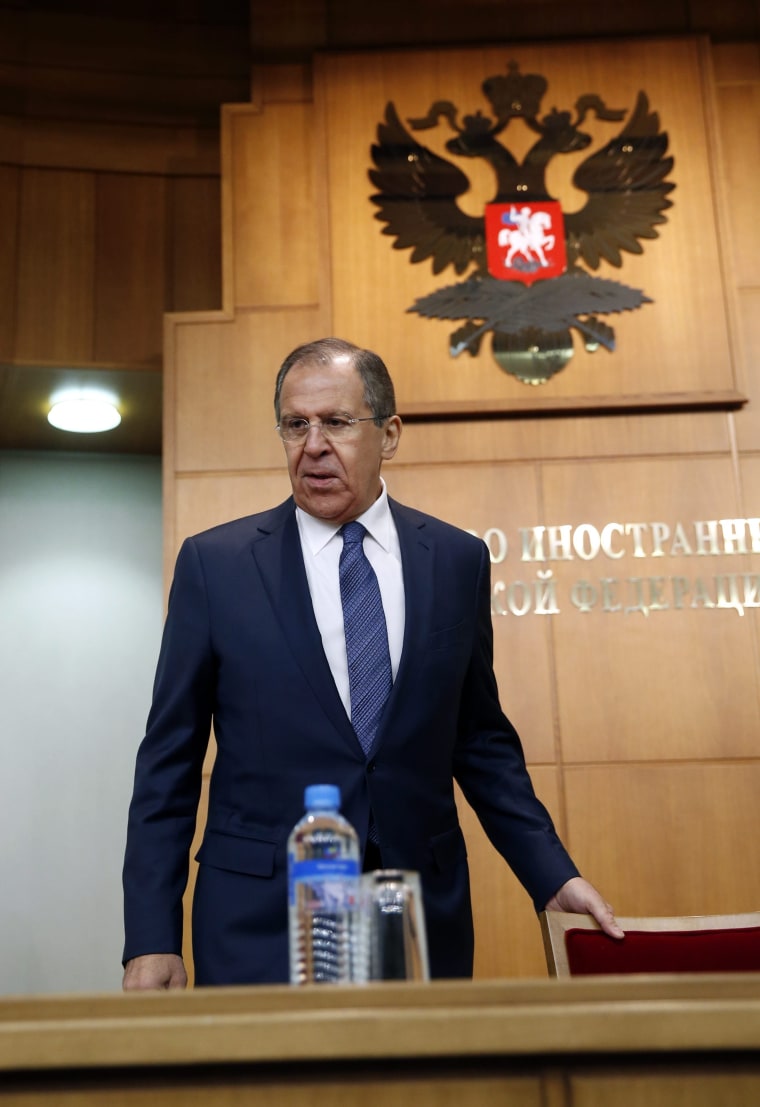 "How can one talk about political reforms in Syria while ignoring the main Kurdish political party? If we fail to invite this group it will be a grave mistake," Lavrov said. "It is unacceptable to play to the hand of the single member of the UN Security Council that decided to leave the Kurds behind."
Without naming countries, he said it was "capricious" that some parties in the peace talks had refused to negotiate, and criticized demands — made by countries including the U.S. — that Assad stand down as part of any deal.
"When there are attempts to put conditions for collective fight against terrorism, conditions that are irrelevant, such as 'if you agree to a regime change, for example, in Syria, then we will for real begin to fight terrorism collectively' ... that is, I believe, the biggest mistake," Lavrov said.
He also called for a new "reset" in relations between Russia and the United States, which plunged after the Ukraine crisis, but said there was no question of returning Crimea to Kiev control.
Lavrov also poured scorn on last week's ruling by a British judge that Russian President Vladimir Putin had "probably" sanctioned the killing of political foe Alexander Litvinenko, who was murdered by nuclear radiation poisoning in a London hotel in 2016. The finding could seriously damage relations with the U.K., Lavrov said.