MOSCOW — Vladimir Putin has canceled a planned visit to Paris in an apparent snub after France accused Russia of "war crimes" in Syria.
The Russian president had been scheduled to inaugurate a new Russian Orthodox cathedral and visit a Russian art exhibition in the French capital on Oct. 19.
The plans were changed when French President Francois Hollande said he would see Putin only for talks on Syria.
French officials have been struggling to find ways to put new pressure on Russia after Moscow vetoed a French-drafted United Nations Security Council resolution on Syria.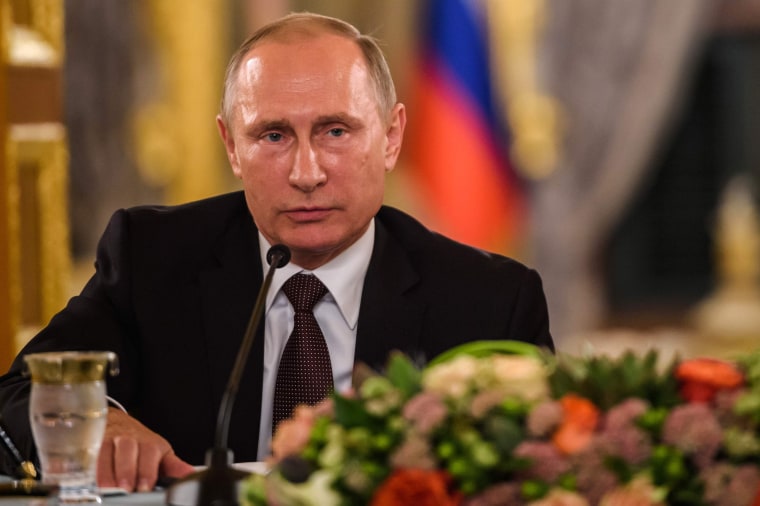 "I made it known to Mr. Putin that if he came to Paris, I would not accompany him to any ceremonies, but that I was ready to continue the dialogue on Syria. He decided to postpone the visit," Hollande said Tuesday at the Council of Europe in Strasbourg.
Kremlin spokesman Dmitry Peskov confirmed Putin's response.
"There were certain items on the agenda … but regrettably these were dropped … and so the president decided to cancel the visit for now," Peskov told the TASS news agency.
He added that Putin was still willing to visit Paris in future "at whatever time is comfortable for President Hollande."
Related: Syria, Russia Should Face War Crimes Probe, Kerry Says
France's foreign minister said Monday his diplomats were working to find a way for the International Criminal Court's prosecutor to launch an investigation into war crimes it says have been committed by Syrian and Russian forces in eastern Aleppo.
Hollande said Russia's decision to veto France's U.N. resolution had prevented a cease-fire that could enable talks.
"I'm ready to meet President Putin if we can advance peace, end the bombings and announce a truce," Hollande said.