KABUL, Afghanistan — A cargo plane laden with 10,000 AK-47s landed in Kabul on Wednesday, the first part of a major Russian military aid package aimed at helping Kabul contain a resurgent insurgency.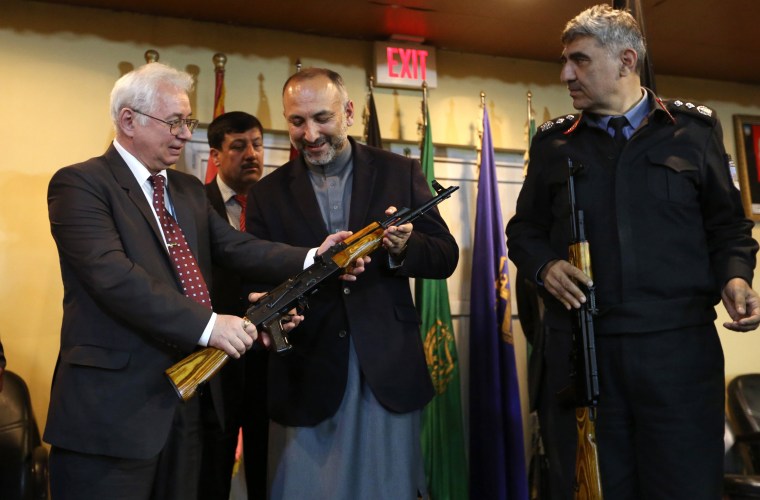 The delivery came almost three decades after the Soviet Union pulled out of Afghanistan in humiliation after a 10-year occupation. The anniversary of the withdrawal on February 15 was commemorated as a national holiday across Afghanistan.
The assault rifles — ubiquitous weapons in war-ravaged Afghanistan — are part of a large package of Russian military aid that also includes helicopters and heavy weapons, Afghan National Security Council spokesman Tawab Ghurzang told NBC News.
This is the first direct military assistance to Afghanistan from Russia since the Taliban was toppled in 2001, he added.
Related: Why Russia Keeps Thousands of Troops at Afghan Border
Russia largely stayed out of Afghanistan after the Sept. 11, 2001, terror attacks triggered an invasion by a U.S.-led coalition. But Russia's role has been important for the U.S.-led mission in the country, with Moscow allowing the supplies for the alliance's forces to travel through its territory.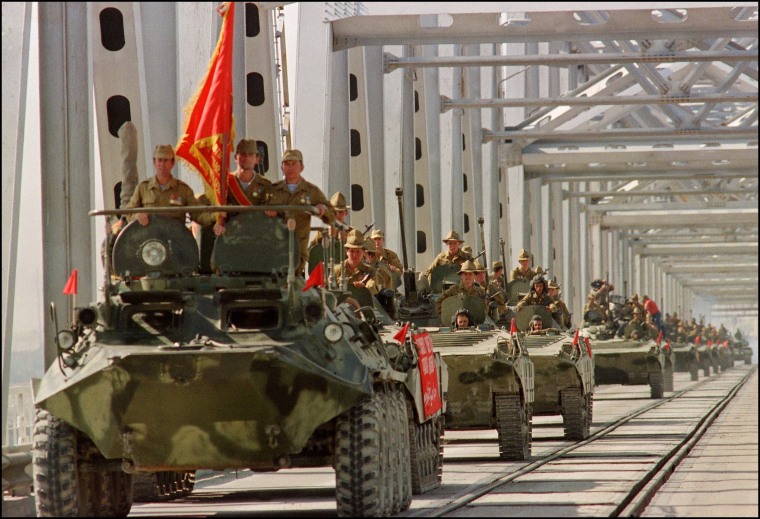 As U.S. and NATO forces withdraw, Afghanistan has been struggling to crush a growing Taliban insurgency and pockets of ISIS-linked militants. While Russia no longer shares a border with Afghanistan, there are fears that militancy and insecurity will spread to central Asian Republics on its southeastern flank.
The Russian withdrawal in 1989 followed a decade-long occupation that displaced more than 5 million civilians and claimed several hundred thousand lives, including those of around 20,000 Soviet troops.