The photo of a blood-splattered pink stroller tipped on its side, wheels in the air, has driven home a growing conviction in Ukraine: Nowhere and nobody is safe from Russian bombs.
Iryna Dmitrieva and her daughter, Liza, 4, were on their way to see a speech therapist when the Russian rockets slammed into Vinnytsia, a city in west-central Ukraine, some 450 miles from the recognized front lines in the east of the country. At least twenty-four people were killed, including Liza, who was in the stroller when the missiles hit.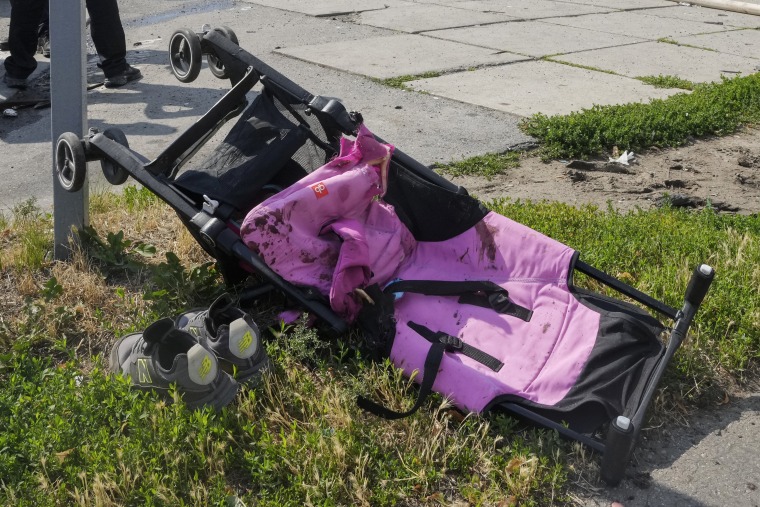 Even as Moscow denies targeting civilians, entire Ukrainian towns and cities lie in ruins, and millions have fled their homes. Many escaped their ravaged regions and settled in cities like Vinnytsia, which is far from the epicenter of fighting in the east and was thus considered safe.
No longer.
From sleepy suburbs of the capital, Kyiv, to a shopping mall in central Kremenchuk and university campuses in the southern Mykolaiv, Russia has been striking deep inside Ukrainian-controlled territory, part of what officials have called Moscow's "campaign of terror."
Its goal is clear, Ukrainian President Volodymyr Zelenskyy said after the strike on Vinnytsia — "to put pressure on you and me, on our society, to intimidate people."
Russian defense officials said the strike in Vinnytsia targeted a building where Ukraine's army command was meeting foreign arms suppliers.
But Kyiv-based psychologist Oleh Khomiak agrees with Zelenskyy, and says he believes Moscow is intent on demoralizing the entire nation.
"They want to break the people of Ukraine," he said.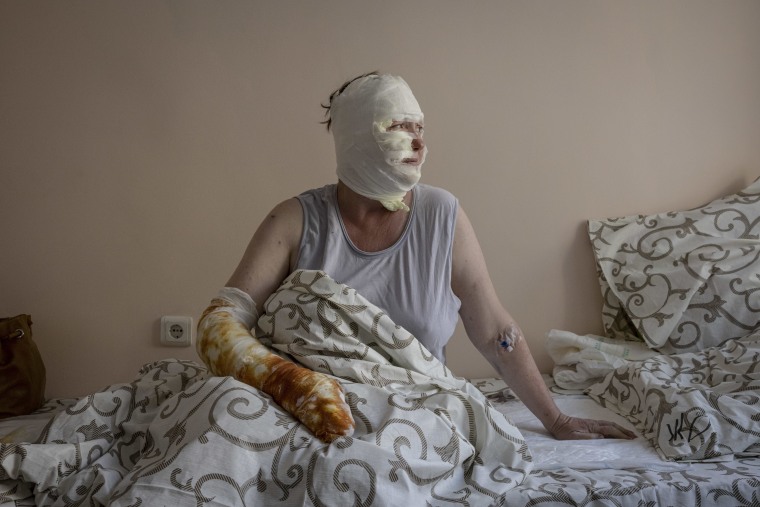 Khomiak believes that Russia hopes widespread fear created by seemingly indiscriminate strikes and civilian casualties will make Ukrainians push Zelenskyy and his government to end the war in any way, whether it favors Ukraine or not.
Jack Watling, a military analyst at the U.K. think tank Royal United Services Institute, says that strikes deep inside Ukraine are Moscow's way of ensuring that life never returns to normal.
"If you are striking potentially anywhere in the country, and almost anything, whether it be a school or a university or a block of flats, is targetable, then you create a pervasive tension and fear in the population," he said.
"If your strategy is shifting to one in which you are trying to break down the will of your opponent to fight, there is a logic, which is to say — we're not going to let anyone get on with their lives," Watling said.
With war fatigue setting in, Zelenskyy and regional authorities have been pleading with the population not to ignore air raid sirens and seek shelter.
With more Western-supplied weapons flowing into Ukraine, Russia has been targeting ammunition depots and training bases deep within the country to try to destroy them before they reach the battlefield, Watling said. But bad intelligence and the low accuracy of the weapons that Moscow appears to be using have meant that civilian targets have also been hit.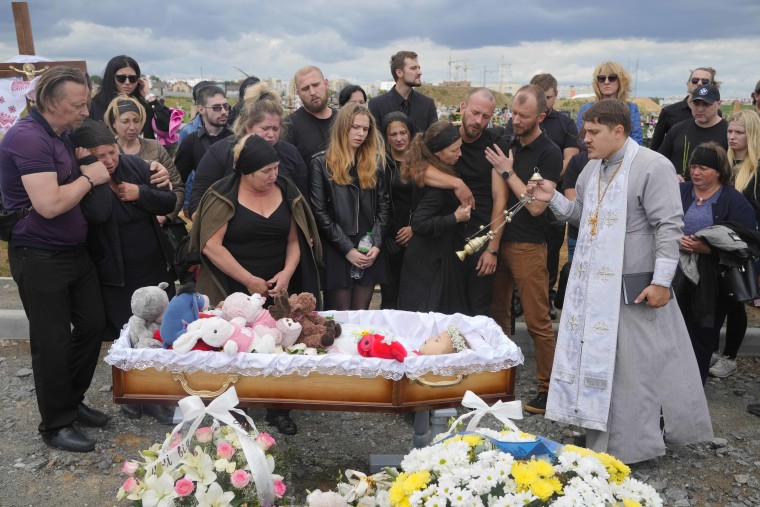 While Moscow has stockpiles of more modern, accurate weapons, it is saving them for the eventuality of an escalation with the West, he added, which leaves it with weapons that are "accurate enough" for targets within Ukraine, often leading to civilian casualties.
Nearly five months into the invasion, Moscow appears to be gearing up to intensify its assault in eastern Ukraine to take full control of the industrial Donbas region — the key focus of the war for Russian President Vladimir Putin — after capturing one of its two provinces this month.
But the Russian leader has recently indicated his offensive against Ukraine is only just beginning, and his defense minister ordered his troops over the weekend to step up operations in the country.
Still, the Russian army has been fighting with one hand behind its back, using a "peacetime army" with no countrywide mobilization, a consultant for the Russian defense ministry, who spoke on the condition of anonymity because he was not authorized to speak to the media on sensitive issues, told NBC News.
That could mean the war is not likely to be over by the year's end, he said, and could "easily last another year," especially if Ukraine musters up a counteroffensive in some part of the country this fall.
"Russia cannot sign some kind of armistice or peace with its tail between its legs. It can only sign it from a position of force, and so far they don't have that," he added. "That is why I think the bloodbath will continue."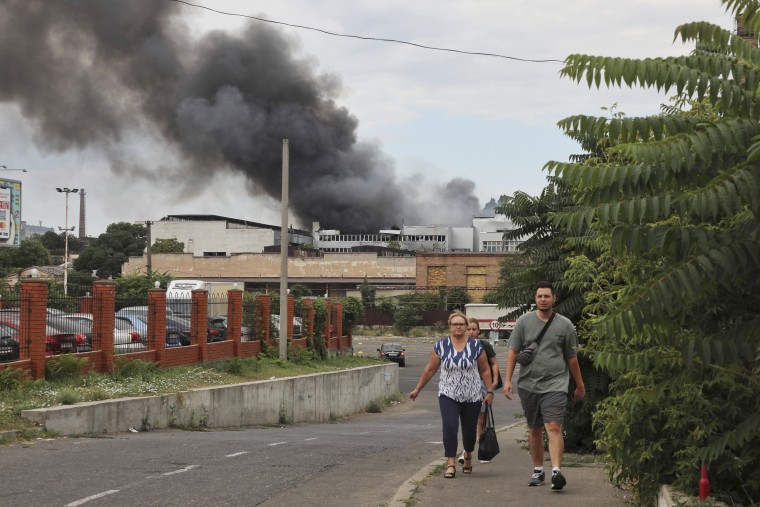 Meanwhile, Vinnytsia has been burying the dead from last week's strike.
Liza was surrounded by her family as she was buried Monday, wearing a flowery crown as she lay in an open casket filled with flowers and teddy bears. Her mother, who was badly injured in the attack, was not present at the funeral, Ukrainian media reported.
Oleh Kucherenko, a businessman from Vinnytsia, lost four friends in the strike. He attended the funeral of one of them Sunday.
For Kucherenko, 41, the strikes like the one on his hometown, an oasis of relative peace amid a brutal war, are meant to put pressure on Ukraine to end the war as soon as possible.
But the Russian forces won't succeed, he added. "All of the world is against Russia today."