The wife of a Marine veteran-turned-medical volunteer who was killed in Ukraine paid tribute to her "selfless" husband Saturday.
"I can't imagine our lives without him. I loved him so much, and he loved me so well," Alex Potter said of her husband, Pete Reed, in a statement.
"Everything he did was always for the benefit of others," she said, adding that his "big personality overlaid the fact that he was also incredibly sensitive, loving, and brave in all aspects of the word, someone who carried me and others through incredibly hard times, placing others' needs above his own." 
Reed, 33, was killed Thursday "while rendering aid" in the city of Bakhmut, in Ukraine's eastern Donetsk region, Global Response Medicine, the group he founded to help provide emergency medical care for people displaced by war or disaster, said in a statement Friday. 
The city and its surrounding area have become a focal point of the war, and both Ukraine and Russia have suffered huge losses in their bids to secure it.  
Control of Bakhmut would most likely be seen as a significant, if costly, victory for the Kremlin, which has suffered repeated setbacks on the battlefield amid rare signs of disquiet at home as the war approaches the one-year mark.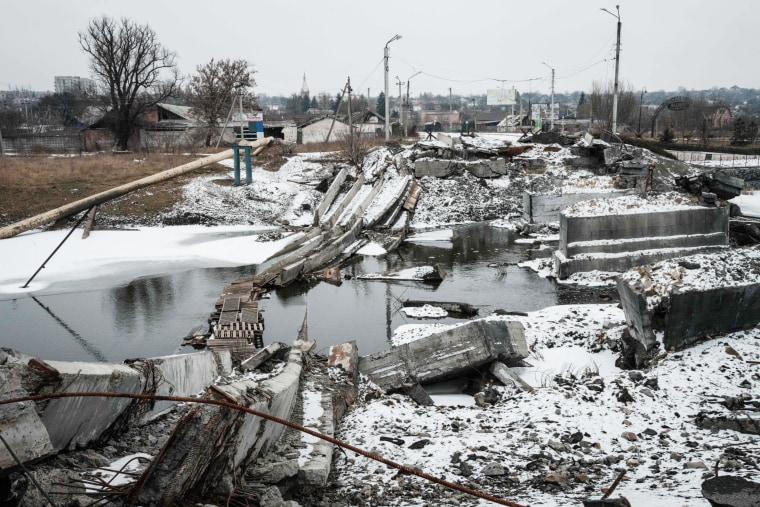 "We can confirm the recent death of a U.S. citizen in Ukraine," a State Department spokesperson said Saturday. "We are in touch with the family and providing all possible consular assistance."
Potter said that after having served two tours in Afghanistan as an infantryman in the Marines 3rd Battalion from 2007 to 2011, Reed, a New Jersey native, founded Global Response Medicine in 2017 in response to the Battle for Mosul between Islamic State militants and forces led by the Iraqi army. 
She said they met on her birthday in November 2016 after she arrived in the country. 
Reed's work in Iraq was covered by NBC News Chief Foreign Correspondent Richard Engel, who paid tribute to him on Twitter. "He was dedicated, brave, funny, charismatic and caring," Engel wrote. "A true humanitarian. A loss for all who knew him and the many he helped."
Potter said Reed graduated from paramedic school this year. 
"We were fierce supporters of each other's hopes and dreams," she said.